Batman: Gotham Nights #7 Review: At Best It's a Bit Icky
Killer Moth hits the end of the line in a case that has a twist for the Dark Knight Detective. The problem is how problematic that twist is. From a meta sense, is it a fond farewell to a halcyon era, or is it another example of certain types of criminals getting away with their crimes?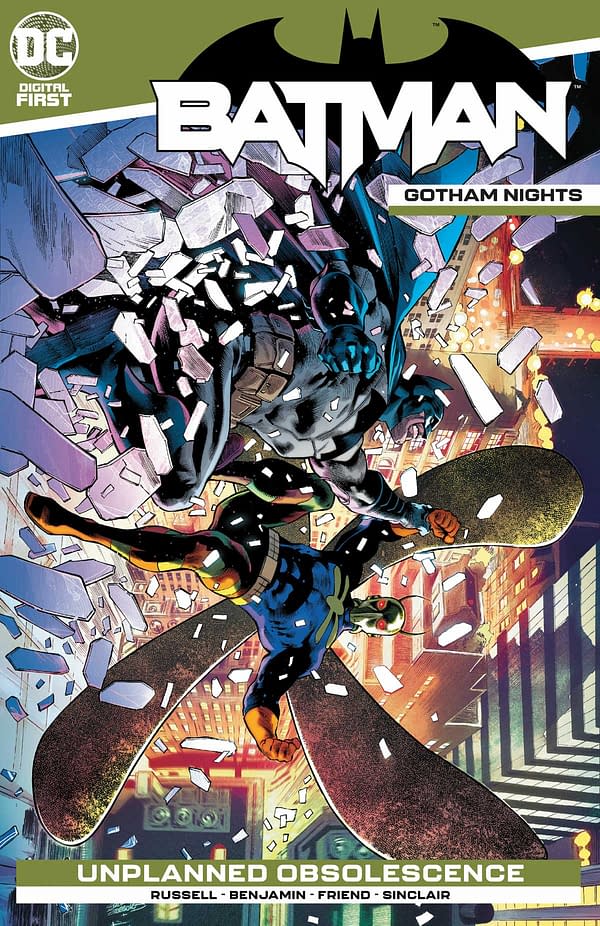 First, you'll have to forgive a minor retcon: in this story, when Batman was just getting started, Killer Moth was one of the premier names in crime. Really, stop laughing! Yes, the guy with the orange and green and purple color scheme, looking like something Halloween threw up. Moreover, Batman says, "he was one of the first villains to show me this line of work is about more than brute force, more than just a contest of wills that it's a chess match. That you plan your moves further ahead of your opponent and then wait for them to make a mistake."
Yes, that might seem like the shtick of another green-clad villain in Gotham, but apparently, according to this Edward Nygma got that shtick second hand from Killer Moth. It's not funny; they're playing this straight! It develops the Moth as a fully fleshed-out character with dreams and a history, as well as inserting a new criminal into Gotham's history that would have been a good playing point for Gotham when it was on the air. Alas and alack …
The artwork is solid and depicts the action well. Mark Russell is on hand with the script, so you know this could never be a bad comic book. Still, this kind of sad tragedy of a book doesn't so much stand for justice as an excuse the kind of "boys will be boys" defense that Brock Turner used to avoid responsibility. That's … at best icky and at worst a symptom of the unequal standard of protection inherent in the criminal justice system, which is under scrutiny this week more than perhaps any time in American history.
No, this isn't a bad comic by any stretch, but it's just far enough off of center to feel wrong, especially now. RATING: MEH.
Batman: Gotham Nights #7
When Batman's old nemesis Killer Moth is shot dead in an everyday burglary, the World's Greatest Detective knows there must be more to the story. After all, this is one of Batman's earliest foes, and if there's anything Batman learned from those early fights, it's that you always need a backup plan!