Becky Cloonan And Andy Belanger Talk Southern Cross, Battling Other Comic Creators This Wednesday sees the release of Southern Cross #1 by Becky Cloonan and Andy Belanger, first announced last summer during Image Comic Expo. Revolving around a woman named Braith traveling the stars to retrieve her sister's remains from Titan, this science fiction thriller takes the reader by the balls and launches them out of this world to a grittier, more suspenseful one. Braith is plagued with unanswered questions, and makes it her mission to try and figure out what really happened to her sister at the refinery on the other end of the solar system. Both Cloonan and Belanger were kind enough to take some time out of their busy schedules to answer some of my questions.
Cameron Hatheway: This one is for the both of you: what influences went into crafting the series? I detect strong hints of 80's sci-fi and The Fifth Element, with the potential to turn into The Odyssey as the main character Alex Braith journeys across the solar system.
Becky Cloonan: You detect right! The visuals are all Andy, and he's the driving force behind a lot of the world building. We've got a huge story planned, but I'd hesitate to liken it to The Odyssey—the first six issues take place exclusively on the ship, the Southern Cross! A lot of my inspiration for this book comes from classic mysteries and horror stories—Agatha Christie, F. Marion Crawford, and of course H.P. Lovecraft, and any movie that takes place on a submarine, basically.
Andy Belanger: Yeah this book is certainly an ode to my love of the 70's and early 80's sci-fi scene. Alien, Blade Runner, Road Warrior…The flicks that came out in the summer of '82. The art of Moebius and Giger are a big inspiration, but also my love for retro video games like Impossible Mission, Contra, and Metroid! I guess as an artist I pander to my 13 year old self!
CH: Andy, the design of the Southern Cross and her interiors are intricately detailed with a warm feeling of familiarity. What kind of research did you do in regards to mixing a little of the past with the future? The Gravity Drive looks beautiful, but feels sinister.
AB: We wanted the ship to have an old, familiar feel so we went with something akin to an oil tanker or cruise liner. The Southern Cross is as much a character in this story as the rest of the cast. It's my Overlook Hotel. I joke that this is my "haunted space hallways" series. The ship is so important to create the mood, and it really is a blast to draw and incorporate into my layouts. I secretly picture Braith on a Big Wheel firing down the hallways!
CH: Becky, Alex puts on a badass persona, showing she can definitely hold her own with the scum & villainy of the ships inhabitants. Obviously her sister Amber is a soft spot to her, but is she the type of character who's going to continue to be a lone wolf during the journey, or will we see her come out of her shell more to possibly make friends (or at the very least, allies) when times get tough?
BC: Life for Braith hasn't exactly been easy up to this point, and recent events have left her hardened. That's not to say she doesn't have connections to other passengers, or won't be forging meaningful relationships while on board the ship. She learns and she grows, and when the time comes to act, Braith is ready.
CH: Andy, Lee Loughridge does a fantastic job making your art feel a lot colder, giving the feeling that the future is a bleak and gritty one. What made you decide to pick Loughridge to help you set the artistic tone of the series?
AB: Lee is amazing, a master of using flat color schemes to create mood and movement. My work can be very busy, so when it gets fully rendered it always seems to turn to mud in the printing process. It's my biggest turn-off in modern comics right now that the printing can't handle dense, dark color, completely losing all the black line work. Lee really knows how to make each page shine. I'm really good pals with Wes Craig on Deadly Class, and Lee is acing that book too. He really is bringing it on Southern Cross!!!!! CH: Becky, along with writing duties, you're also supplying the beautiful covers. Will we possibly see you and Andy flip duties on an issue in the future? Or is Andy not allowed out of his cage?
BC: Why mess with a good thing? We've got a pretty solid system going, I think Andy agrees that it doesn't need to be messed with.
AB: YUP! Fair to say Becky is a cover genius. Plus it gives her fans some of her art in the series too!
CH: Andy, I know you definitely love yourself some metal. What's a typical soundtrack for you when illustrating a sci-fi thriller like Southern Cross? What's a good pairing for readers when they dive into the first issue?
AB: It all starts with Black Sabbath! The Dio Years! (We even named the book after the song "The Sign of the Southern Cross"!) Also you always need Judas Priest but I've been listening to Russian Circles, BEHEMOTH, Capricorns, Solstafir, Mogwai, the Sword, Mastodon, Clutch, Agalloh and some New WAVE retro stuff: Carpenter Brut, Hudson Mohawke, Kavinsky, Lazer Hawk, Perturbator, and Mega Drive. Rap I've been listening to Action Bronson, Danny Brown, Run the Jewels, and Tyler the Creator!
CH: Image is going through another Renaissance with the amount of talent they're producing in the past year. What made you guys decide to take Southern Cross to Image?
BC: I've been wanting to do a book with Image for years, but the timing has never worked out until now. Andy actually asked me to write something for him about this time last year, and I had a story that I had been tinkering with for a while, and everything just fell into place! Like so much in life, it's all about waiting for the right moment.
AB: I always wanted to be an artist for DC, but once I did a few things with them and hit that goal I really wanted to get into the business of creating my own properties. I don't want to play in someone else's sand box. I want to make my own castles. Image lets me do just that! I am totally thankful to Eric and everyone at Image for giving us the chance to show everyone something new. Castles we built in our own sandboxes.
CH: Becky, what's it like collaborating with your husband, with you in the writer role and him in the illustrator role? Do you feel like you accidentally boss Andy around sometimes, or is the collaboration process a smooth one, with the two of you finishing each other's sandwiches?
BC: Don't feel too bad about this—a lot of people think Andy and I got married! Actually, we broke up over a year ago so I guess the question should be, "What's it like to work with your ex?" Well, it's been surprisingly easy! Andy is an incredible artist and collaborator, and a good friend to boot—working with him has been nothing short of amazing. That's not to say we both haven't worked really hard to get to this point, but it was all worth it. I'm so proud of Southern Cross, and I can't imagine my life without Andy in it.
AB: We decided it wasn't something we would talk about publicly. We're still best pals and we know each other so well that the working dynamic is almost perfect! I know what she is thinking in a scene and she knows how I will approach it. It does work amazingly well for two ex's but hey, I'm Canadian, we are normally a very agreeable people unless you mess with our syrup or the Great Moose God!
CH: Can we expect to see a Gotham Academy/Kill Shakespeare crossover anytime soon?
BC: Not unless you count Mr. Trent's production of Macbeth in issue 4…
CH: Andy, does Becky writing more books inspire you to do the same? Will the next project have you on writing duties, with Becky on illustration?
AB: Probably again never. Becky likes to write for herself. I have a list of projects I want to write and draw after Cross. I was writing Black Church, my self-published work which I will return too but I have another big project in the works before that.
CH: Final question: in the Battle Royale arena, it's you two versus Jimmy Palmiotti & Amanda Conner, Matt Fraction & Kelly Sue DeConnick, Louise & Walt Simonson, Terry & Rachel Dodson, Kathryn and Stuart Immonen, and Collen Coover & Paul Tobin. How does it go down?
BC: I'm going to assume that whoever is running this gladiator match didn't get the memo about me and Andy. No matter. Look, all I'm gonna say is that Andy is a one-man wrecking crew, and I've filed all my teeth into points. Also, we're both single, so please. Form an orderly queue.
AB: I have been in training for over a year. I figured since I'm not married and have no kids I would throw myself into the world of street fighting. Like Conan, we shall see how I fair in the pit! Plus Becky can be quite vicious. I fear no one on that list, however Stuart and Kathryn Immonen brought me into this world of comics. Those two could be formidable adversaries! Trust no one on that Island. Now that we aren't together Becky is about the right size to make a human shield. No, like an actual shield, like Cap's. And from there we could execute a flawless Fastball Special. Neither of us is held back by much of a moral compass, so expect some crazy things from Team Southern Cross!
Special thanks once again to Becky and Andy for taking some time out of their busy schedules to answer my questions. You can follow Becky on Twitter and see more of her works at her website, and follow Andy on Twitter and check out his amazing Black Church at his website. And apologies for the confusion that the two of them were married.
Cameron Hatheway is a reviewer and the host of Cammy's Comic Corner, an audio podcast. You can share his bunk with him onboard The Southern Cross on Twitter @CamComicCorner.
---
---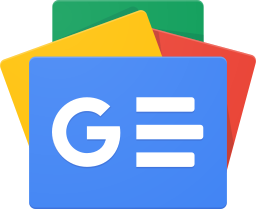 Stay up-to-date and support the site by following Bleeding Cool on Google News today!