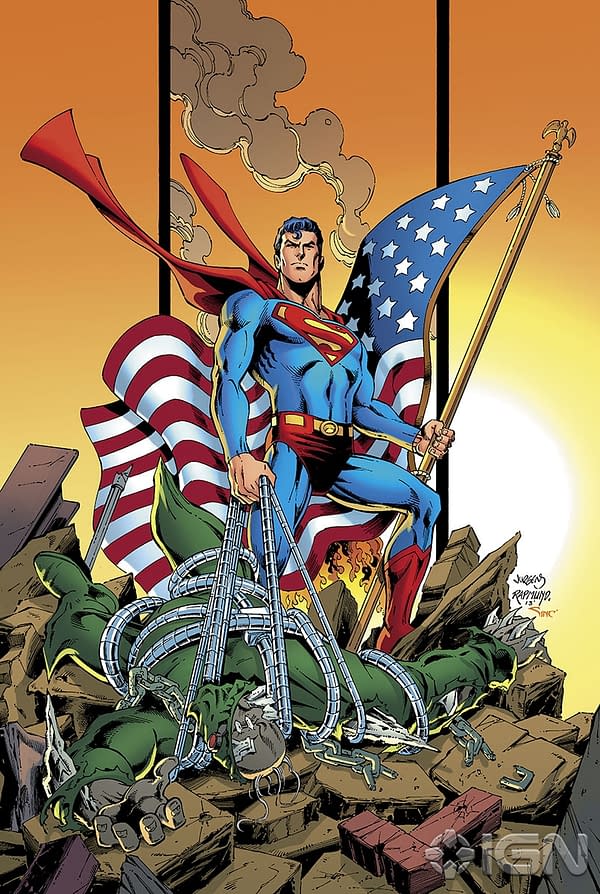 This was the original Dan Jurgens' variant for Superman Unchained #1, a classic Superman figure defeating Doomsday. But, for continuity purists, there was one thing missing. Superman's mullet… that's right, the nineties Superman gave his enemies something handy to grab onto mid-battle. Hey, maybe he wouldn't have died in that fight if he's had a proper haircut.
Anyway, it appears that it has all been fixed… and the mullet s back! With the cover sub title, Superman Reborn!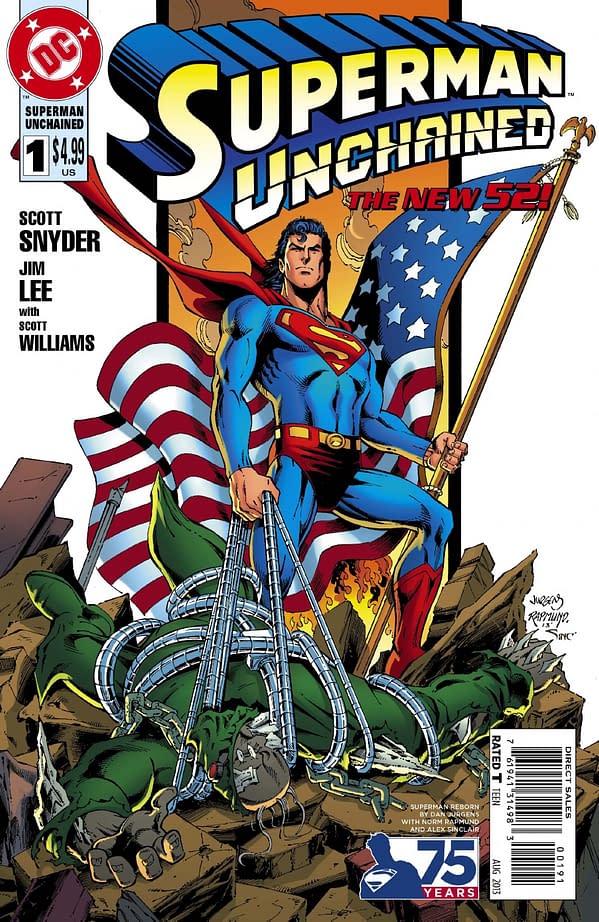 Enjoyed this article? Share it!