Bendis: "I'm Not Going to Kill Lois Lane in the Most Gruesome Way Possible"
With superstar writer "The Great One" Brian Michael Bendis set to take over Superman and Action Comics at DC, beginning with a mini-series called Man of Steel, many Superman fans have been bracing for Bendis to pull an "Avengers Disassembled," sending Superman's beloved continuity speeding on a malfunctioning jetpack toward a fiery doom while shouting "not like this!" However, in an interview with Newsarama, The Great One reassured readers that he's not trying to reboot Superman's continuity, and, most importantly, doesn't plan to kill off Lois Lane or she and Superman's son Jonathan Kent.
Oh, I love them! I absolutely love them! And I'm so excited about the tons of Twitter apologies I'm going to get in a few months when people see how much I love them and how I'm not going to kill Lois Lane in the most gruesome way possible just so Superman can laugh hysterically, which is what I'm accused of.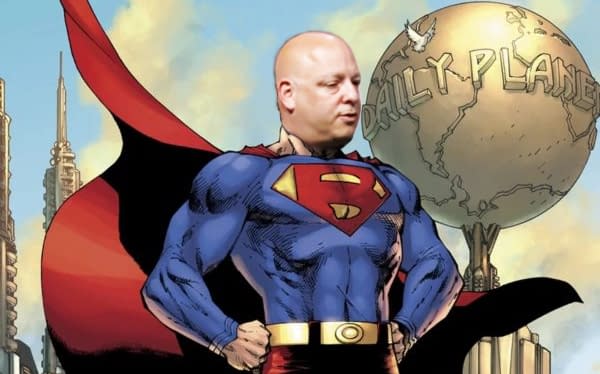 Bendis also explained the motivation behind changing Superman's origin:
I'm Jewish, and as a Jewish boy from Cleveland, you hear all the time about how Superman was created by a Jewish boy from Cleveland. So thinking about that, and thinking about how, people go, oh, you know the Superman story is the Moses story.

And I'm like, no, actually, him rocketing to Earth like the baby Moses went down the river is similar, but Superman escaped a destruction that's an accident. Moses escaped a plague that was being put on his people.

[…] it's the survivor aspect of it. Surviving a natural disaster versus surviving a cleansing is a completely different situation, mentally.

And that's something where, actually, one of the other characters, Martian Manhunter relates to him early on. He's like, someone once said that we were connected by this tragedy, but our tragedies were different, but now they might be similar. It's a different kind of tragedy, and you might not be ready for it.
Read the full interview here. Man of Steel #1 hits stores on May 30th.