Recently, the Book Industry Charitable Foundation, ] recipients of the #Creators4Comics charity fundraiser appeals, officially teamed up with DC Comics and Oni-Lion Forge in the creation of the comic store-specific Comicbook United Fund. This combines the $100,000 pledged last year to BINC from the Oni-Lion Forge Publishing Group, with the $250,000 pledged earlier this month by DC, and the money raised by #Creators4Comics and Jim Lee's 60 sketch eBay auctions. Comicbook United Fund is intended to be the central location for any and all figures and organizations hoping to raise money for comic book retailers. However, it is notable that this is just for the USA only, something that proved a little vexing to some comic book creators who had taken part in #Creators4Comics without knowing that restriction.
Since then, Canadian creators had started a similar appeal for Canadian comic book stores as #Canucks4Comics funding the work of Canadian non-profit Comic Legends Legal Defense Fund, pivoting their mission to help comic book stores in Canada deal with the current global crisis. But the organisers of the original appeal declined to respond to questions regarding the decision to go US-only.
Binc itself was less reticent as to their role. Kate Weiss, Communication Coordinator of the Book Industry Charitable Foundation told Bleeding Cool "The Binc Foundation's IRS nonprofit designation currently allows Binc to provide assistance within the United States and U.S. Territories. We understand the scope of this pandemic has reached retailers across the globe. For the time being, the scope of Binc is in being able to provide assistance to bookstores, booksellers, comic retailers, and comic shops in the U.S. However, the Foundation is looking into the possibility of serving communities outside of the U.S. in the future."
But for now Weiss also pointed Bleeding Cool to other groups telling us "we have also confirmed that The Book Trade Charity is offering assistance to comic shops in the UK." Bleeding Cool suggests affected comic book stores in the UK and Ireland download this claim form, and anyone interested raising money for British or Irish comic book stores get in touch with them.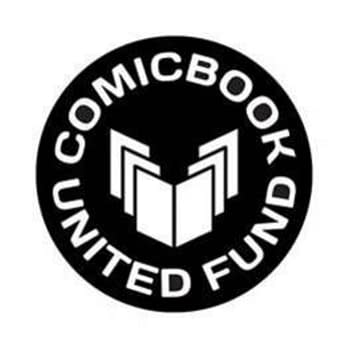 As for the US-only Comicbook United Fund, DC CCO and publisher Jim Lee stated "If this pandemic has taught us anything it's how precious and fragile the things that bring us happiness are, so we must protect the lifeblood of our industry. Oni-Lion Forge saw the need for this type of relief before there was a crisis, which is why DC is proud to now stand alongside them in this time of need for our retailers." James Lucas Jones, president and publisher of Oni-Lion Forge Publishing Group followed sayinh "The comic industry has a long history of banding together to protect and promote the art form we all love. We hope that this incredible action from DC will inspire a new wave of generosity and support for the great number of individuals and shops struggling through these times. Comics is an expansive community that still feels like a close-knit family, and these efforts feel like we are helping family members." BINC executive director Pam French added "We are grateful and humbled to work with industry leaders Oni-Lion Forge and DC. By working together to create the Comicbook United Fund, Oni-Lion Forge and DC are demonstrating their dedication to comic retailers across the nation. BINC is honored to help carry out their philanthropic vision. The outpouring of support and innovative ideas we've seen from across the industry has been inspiring and gives us great hope for the future."
Enjoyed this article? Share it!