Black Bolt #12 Review: A Finale Fitting of a (Midnight) King
[rwp-review-recap id="0"]
Ahura and Blinky arrive in Black Bolt's memories, as the Jailer uses Blackagar's memories of his own father to torment the Midnight King. Elsewhere, Titania and the Absorbing Man reunite, and Titania tells Crusher what is happening with Black Bolt and the Jailer. The two decide to go help "Old Wishbone," using Lockjaw to get there.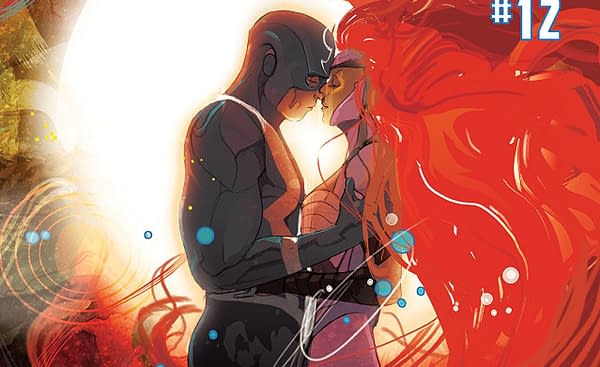 Black Bolt #12 marks the end of Saladin Ahmed and Christian Ward's acclaimed Inhuman series. It ends on a warm note, as Black Bolt's friends and family unite to save him from the sadistic Jailer. It remains a tight story, using only the elements of the series instead of bringing in every Inhuman from Karnak to Flint like it could have conceivably done. This is to its benefit for sure, as it allows the comic to focus on the relationships most important to Black Bolt and the ones he's made along the way in this tale.
Bringing back Absorbing Man arguably takes the impact out of recent issues, but it's almost better that this series does it as opposed to the inevitable resurrection that would happen in a different book. Here, Ahmed allows it the weight and impact that it deserves, especially regarding Titania, Blinky, and Blackagar.
This comic simply brings a touching and straightforward story of Blackagar Boltagon's friends coming to his rescue, him rediscovering his powers, and snapshots from his troubled childhood.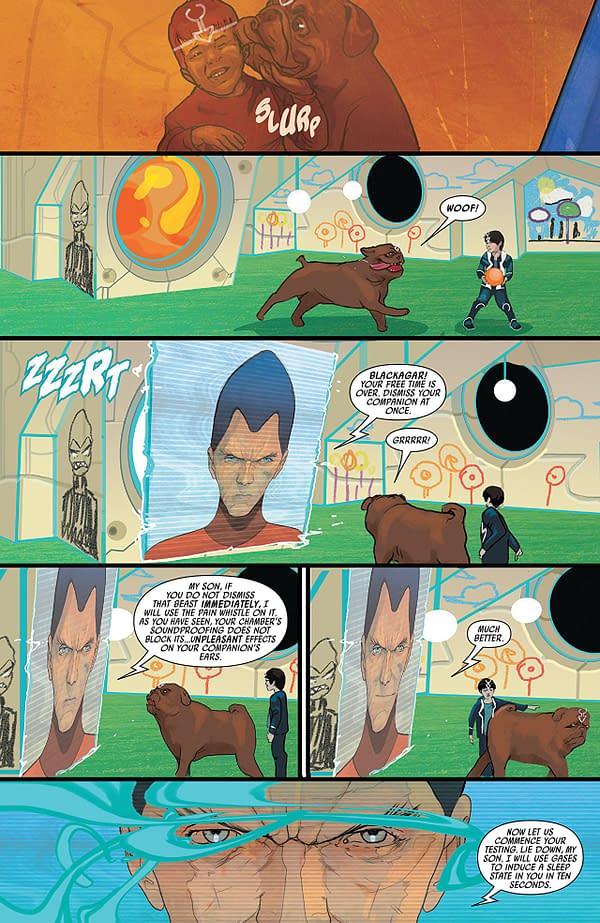 Christian Ward's line and color work continues to deliver an existential and cosmic aesthetic to the book. The lines and shapes can waver from panel to panel. Characters are expressive yet almost ethereal. The colors are exclusively blends and mixtures of various shades. The comic looks gorgeous and unique, and it all fits Black Bolt like a glove.
Black Bolt #12 gives the series the ending it deserves, uniting the characters in an emotionally weighty and touching finale. Ahmed shows his versatility with the characters, and Ward's art continues to amaze. This one definitely gets a recommendation. Give it a read.
[rwp-review-ratings id="0"]
[rwp-review-form id="0"]