Black Hammer's Dr Star Switches to Dr Andromeda??
A Bleeding Cool reader writes in to comment, regarding Jeff Lemire and Dean Ormston's Black Hammer series-of-series, currently published by Dark Horse Comics. He writes,
I just picked up the new World of Black Hammer Encyclopedia today, and it looks like they've changed Dr Star's name to Dr Andromeda with no explanation. I assume there are copyright issues, and they changed it without making a fuss. But it's a character who had a whole limited series with Dr Star in the title so I wonder if they will be reprinting the trades to match the name.
Indeed, here is the comic, being collected for August, in which Dr Star fought with the Liberty Legion.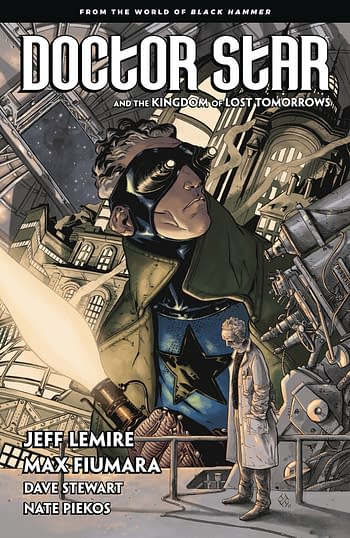 DOCTOR STAR & KINGDOM OF LOST TOMORROWS TP (JUN180321)
(W) Jeff Lemire (A/CA) Max Fiumara
This dual-narrative story set in the world of the Eisner-Award winning Black Hammer series chronicles the legacy of a Golden-Age superhero. An aged crime fighter desperately wants to reconnect with his estranged son, who he hoped would one day take the mantle of Doctor Star. Over the course of the story we learn his World War II-era origin, how he got his powers, his exciting astral adventures, the formation of some of Black Hammer's greatest heroes, and more in this heartbreaking superhero tale about fathers and sons. Collects the first four issues of Doctor Star from New York Times bestselling and Eisner-winning creator Jeff Lemire! In Shops: Aug 21,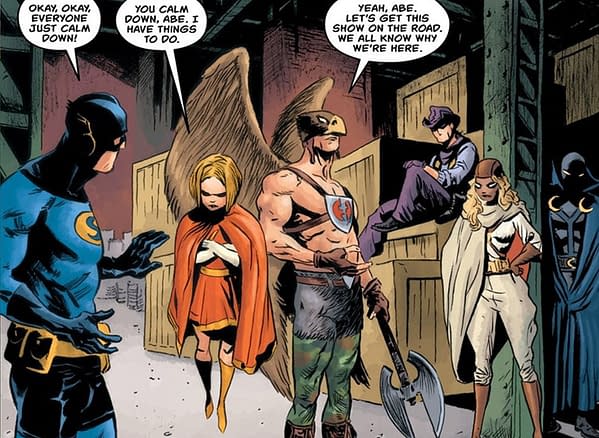 And here is yesterday's Encyclopedia entry for the Liberty Squadron.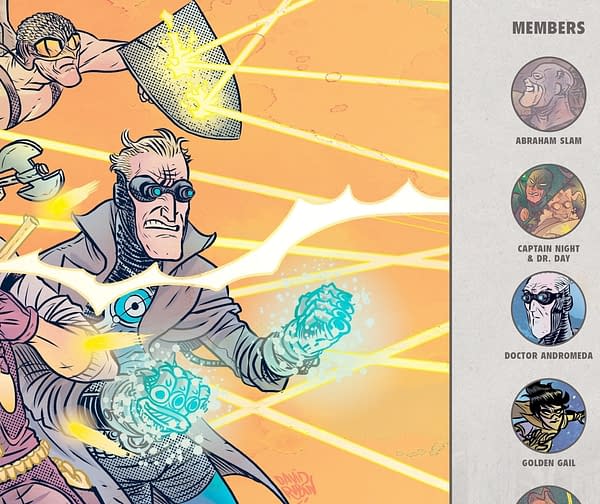 I asked Jeff Lemire what was up and he told me,
All will be explained. Lot's of BH news coming soon. The encyclopedia contains elements of future stories as teases.
Time to dig deep folks. And let's see what San Diego Comic-Con brings…