Bleeding Cool Bestseller List – 7th October 2018 – Nightwing 'Unnoticed and Uncared About'
This is the Top Ten Bleeding Cool Bestseller List, as compiled by a number of comic stores from their sales on Wednesday and Thursday. It measures what are known as the "Wednesday Warriors", those who can't wait till the weekend to get this week's comics. We salute you, and the keenness you bring to your passion.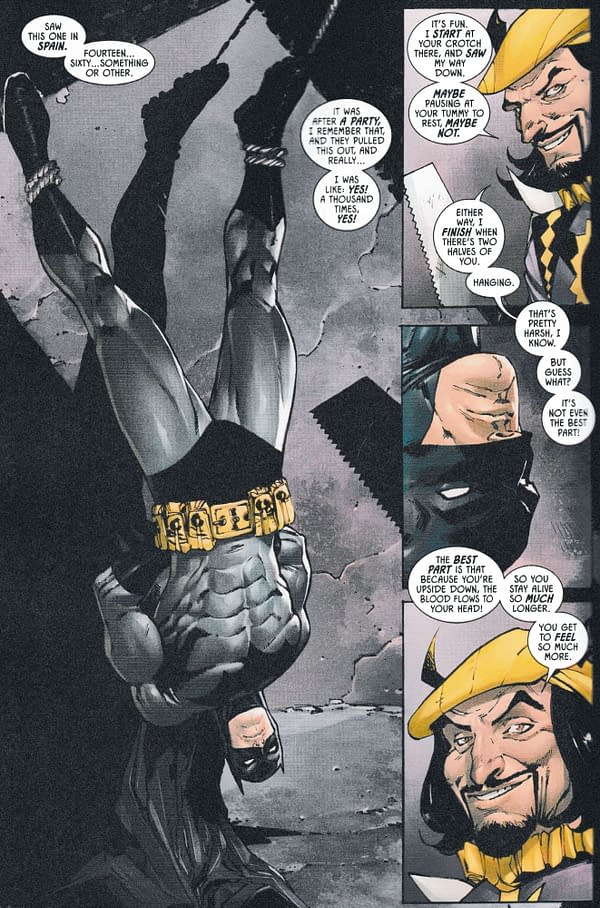 Batman takes the top. But as opposed to recent years, it is not way out in the lead and has Justice League and the Wonder Woman/Justice League Dark: The Witching Hour, those three dominating most lists. But the biggest Marvel seller was the return of Chris Claremont to Magneto. Is this a good sign for Claremont X-Men comic to come?
Batman #56
Justice League #9
Wonder Woman Justice League Dark:The Witching Hour #1
X-Men Black: Magneto #1
Cosmic Ghost Rider #4
Superior Octopus #1
Walking Dead #184
Sparrowhawk #1
Tony Stark Iron Man #4
Jook Joint #1
Thanks to the following retailers
Who had this to say
—-
Batman is back on top at FFF as he takes the #1 spot in our Weekly Top Ten best sellers list. Wonder Woman/Justice League Dark and Deathstroke both held higher spots than they normally would have thanks to two fast selling B covers. Wonder Woman and Justice League Dark are neither huge sellers nor slouches, but the variant this week brought in the speculators. Deathstroke had a similar boost. Nightwing sat pretty in the middle with a huge game changing issue going largely unnoticed and uncared about. The only Marvel books in the Top Ten were Cosmic Ghost Rider by store favorite Donny Cates and Superior Octopus which came in at the very end of the list. Kirkman was well represented in our Top Ten with Walking Dead and Die Die Die at #7 and #8. Overall, DC is on top this week and they'll be on top again but with more Marvel books doing better and better these days, you never know what next week will bring.
—–
Batman seemed to get a bit of a bump this week because of the foil cover. Green Arrow definitely did not. Batman and Justice League took number 1 and 2 respectively. The top Marvel books were Tony Stark Iron Man and X-Men Black Magneto but overall the DC books sold much better this week. Deathstroke made the 10 spot solely because of the variant cover. Super Hot! Our top 5 books put up good numbers, everything else sort of limped in. A very mixed week overall.
—-
While it is unsurprising seeing BATMAN and JUSTICE LEAGUE in the top spots, this week saw a lot of mid-list releases and as a result the rest of the list is a bit messier than usual (including a six-way tie for last place!).
Towards the top, we have the return of everyone's favorite Mean Spider-Man trying to be (sort of) good again with the SUPERIOR OCTOPUS one-shot. Elsewhere, the Inhumans continue dying and there seems to be at least some interest remaining in that. Batman's crossover with "arthouse 90's" staple The Maxx seems to be selling fairly, and we are seeing some good initial interest in Marvel's short WHAT IF? revival.
The numbers for Wonder Woman's crossover with… her own team… would indicate that perhaps the main book should have been titled WONDER WOMAN & JUSTICE LEAGUE DARK.
We also have some traction for Sam Humphries and Jen Bartel's lovely BLACKBIRD, which I find encouraging.
—-
Most of DC's Foil covers for us only seen a slight increase of interest. Batman keeps falling in sales even with the foil cover. Justice League 9 was easily the first place winner. A little bit of a slow week with people (hopefully) waiting for our Saturday sale. X Men Black Magneto was a solid issue for us sales wise. Walking Dead keeps showing up in our top ten.
Foil covers helped DC sales somewhat, but not significantly. DC still did well this week, helped in part by the lack of a tentpole Marvel title for the week. Ultimately, DC took six of our store's top ten, with two going to Marvel and two to Image. The most noteworthy aspect of today's sales, though, was their overall weakness.
—-
This week has several #1s, plus the DC Foil covers, but the biggest impact sales are from Batman White Knight TP and Wonder Woman Earth One HC Vol. 2.
—–
Notable Sales:
Secret Wars #8 g/vg $40 First black suit spidey. A little rough around the edges, but sold quickly especially at the price we put it at.
Walking Dead #1 9.4 $1,000 Baltimore Comiccon is popping so a lot of big keys are selling this morning as well as yesterday.
Avengers #4 4.0 $900
Hulk #5 vg $300
Incredible Hulk #181 5.5 $2,800 Our Greensboro location moved this hot key just in time for his return to the new racks.
---
---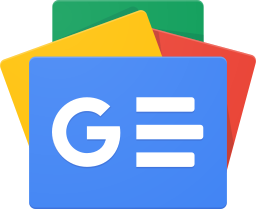 Stay up-to-date and support the site by following Bleeding Cool on Google News today!