BOOM! Studios have announced their plans for the 2016 Baltimore Comic-Con which includes four exclusive convention covers and a whole lot of creators. The convention takes place September 2nd – 4th at the Baltimore Convention Center and you'll find BOOM! at booth 2001 hosting the following writers:
Cory Godbey (Jim Henson's Labyrinth Tales)
James Asmus (Kong of Skull Island)
Goñi Montes (Mighty Morphin Power Rangers)
Hope Larson (Goldie Vance)
Matthew Daley (Lantern City) all weekend.
The publisher will have two convention exclusives available for purchase at its booth: Mighty Morphin Power Rangers #6 and Kong of Skull Island #1. Both covers are illustrated by Dominike "Domo" Stanton, who is a guest of Baltimore Comic-Con.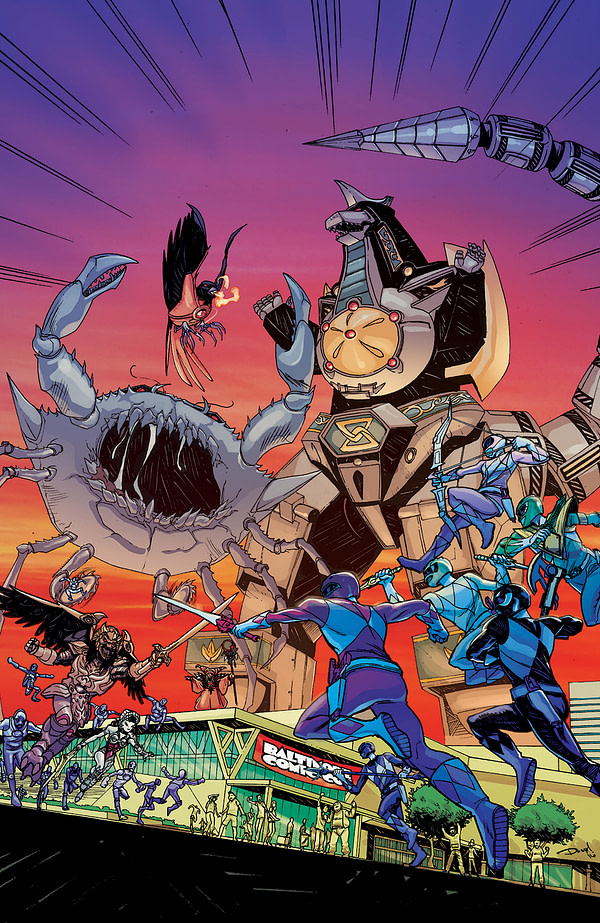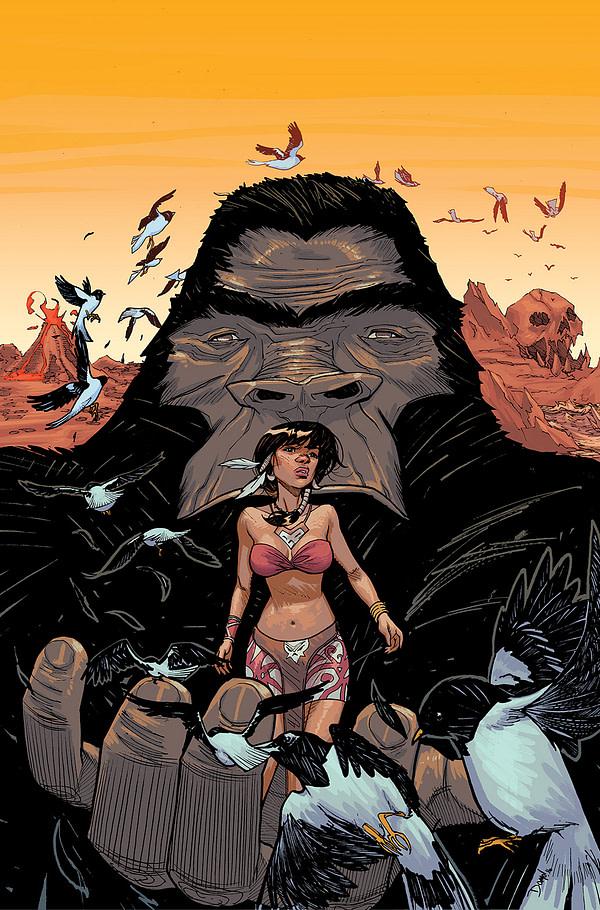 In addition, the convention will have two BOOM! Studios exclusives available for sale at its merchandise booth: Jim Henson's Labyrinth 30th Anniversary Special with a cover by Eric Powell, and Skybourne #1 by Frank Cho. Both artists are also guests of the convention.
Other BOOM! Studios creators also appearing at Baltimore Comic-Con include:
Jeremy Bastian (Cursed Pirate Girl)
Veronica Fish (the upcoming SLAM!)
JG Jones (Strange Fruit)
Paul Jenkins (Fiction Squad)
Justin Jordan (Sombra, John Flood)
Jerry Gaylord (Bill & Ted's Most Triumphant Return, Fanboys Vs. Zombies)
David Petersen (Mouse Guard)
Matthew Dow Smith (Last Sons of America)
Charles Soule (Strange Attractors)
Brian Stelfreeze (Day Men)
James Tynion IV (The Backstagers, The Woods)
Mark Waid (Irredeemable).