Posted in: Comics | Tagged: boonana tail, Comics, diamond, entertainment, Mark McKenna, previews
---
Boonana Tails For Halloween Mark McKenna writes:
If you've heard of me, then you may know I've been working in comics for nearly 30 years… I've been credited in over 500 comic book titles and have worked on over 10,000 pages of comic art since 1985. In the early 90's along with the birth of my two children and after the comic "Boom" died down I came up with the idea to create a "kid-friendly" children's book property along with my Dad, John, who was a brilliant "closet" writer.
Unfortunately my Dad never got to see the building blocks of the kids property he helped me create come to fruition as he passed in 2002, but because of his input, I am about to launch my fourth children's project in the form of The BOOnana Tail Halloween Special!
The BOOnana Tail Halloween Special marks the first "All Ages" comic book I've created for my "Banana Tail and Friends" brand. In the past, Banana Tail was always seen as a children's picture book and most recently in the Image Comics- released "Young Readers Graphic Novel" Banana Tail's Colorful Adventure. The BOOtail Special was created for children who possibly grew up having the previous books read to them by parents or guardians and now have a comic book available to them that they can read themselves.
The Halloween Special boasts three different covers by a few of my pal's and some of comic book' finest talents. Jim Calafiore (Red Lantern), Shawn McManus (Dr Fate) and Charles Paul Wilson (Stuff of Legends) all drew covers and the comic features five fun-filled, kid-friendly Halloween-themed stories!
So, help a brother out and go order the 32 page BOOnana Tail Halloween Special for the kiddies. It ships two weeks before Halloween but is available to order NOW in the current August issue of Diamond Previews (Item # 141123). Its the perfect "Treat" for that "Trick 'r Treat" for Halloween! BOOO! ---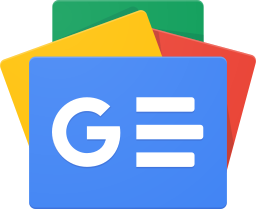 Stay up-to-date and support the site by following Bleeding Cool on Google News today!