Moviegoing audiences can barely contain their excitement for the upcoming live-action Pokémon movie, Detective Pikachu, starring Ryan Reynolds, to hit theaters on May 10th. So imagine how excited they will be when they have to wait until Summer to get their hands on the newly announced companion graphic novel by Brian Buccellato and Nelson Dániel!
Why are we all so excited for a movie where Pikachu is a detective? Nobody can explain it. But it's undeniable that we are.
Rather than a direct adaptation (though it is called that in the headline of the press release), the graphic novel is more subtly described as a "companion" to the film and drawing "inspiration" from it.
Check out the press release below for more info:
LOS ANGELES, March 14, 2019 – In anticipation of this summer's big-screen adventure POKÉMON Detective Pikachu, the first-ever live-action Pokémon movie with a cast led by Ryan Reynolds opening May 10, Legendary Comics announced at Emerald City Comic Con today the official movie graphic novel POKÉMON Detective Pikachu. Written by Brian Buccellato, with art by Nelson Dániel, it is set to debut online and in stores in Summer 2019, following the film's release. The graphic novel draws inspiration from the upcoming film that is based on the beloved Pokémon brand—one of the world's most popular, multi-generation entertainment properties and one of the most successful media franchises of all time. Readers are invited to follow along as lead character Tim Goodman, played in the movie by Justice Smith, journeys through Ryme City searching for his missing father. With twists and turns around every corner, nothing is more twist-y than Tim's unexpected partner: a Pikachu with a penchant for coffee and danger, and the amazing ability to speak human language. In a city where humans and Pokémon live together in harmony, unexpected dangers surround them as they try to solve a mystery. Follow Facebook.com/LegendaryComics for the latest news and updates.

"We are thrilled for the opportunity to work with The Pokémon Company International," said Robert Napton, Senior Vice President of Legendary Comics. "Pokémon is a globally-adored brand, and we absolutely loved expanding the story of POKÉMON Detective Pikachu onto the page with the help of Brian's words and Nelson's art."

"Legendary Comics has done an outstanding job of bringing the world of POKÉMON Detective Pikachu to life in the form of this graphic novel," said Heather Dalgleish, Director of Publishing at The Pokémon Company International. "We're excited to be working with the Legendary Comics team on this initiative and can't wait for readers to dive in to this Pokémon story."

From Legendary Entertainment and Warner Bros. Pictures, POKÉMON Detective Pikachu will be released in theaters nationwide on May 10, 2019.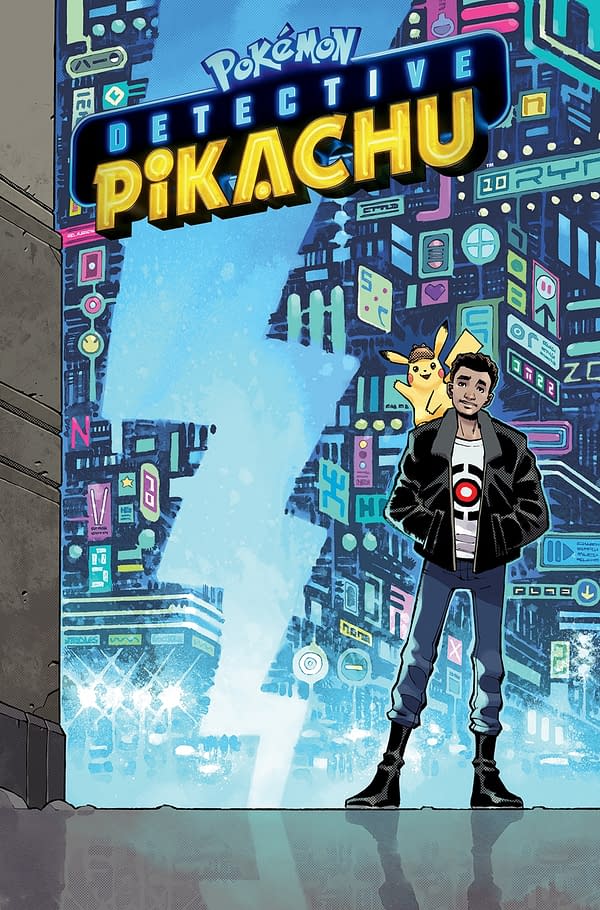 Enjoyed this article? Share it!