Bring The Tissues For Mouse Guard: Legends Of The Guard Volume 3 #3 Mouse Guard creator David Petersen brings us another excellent group of writers/illustrators this month in Mouse Guard: Legends of the Guard Volume 3 #3. The volume gathers the mice together at a tavern in normal fashion, as they swap stories about their adventures. The incentive; the mouse with the best story has their bar tab paid in full. From Archaia, an imprint of award-winning publisher BOOM! Studios, Mouse Guard: Legends of the Guard Vol. 3 #3, features three stories: Nain Rouge, written and illustrated by Mark A. Nelson, The Inventor, written and illustrated by Jake Parker, and The Tale of Abdiel's Heart, written and illustrated by Ramon K. Perez, with additional pages by David Petersen.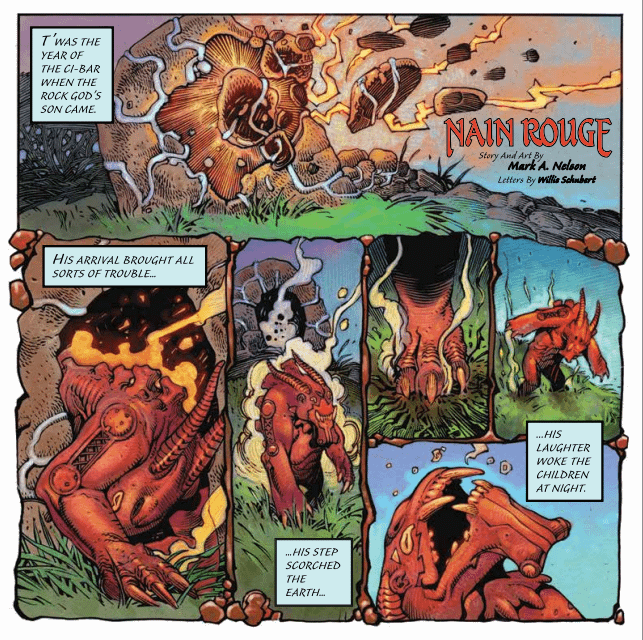 The more and more I read anything Mouse Guard related, the more I love it. To be able to experience all of these different tales from different points of view is truly wonderful. The mixture of creators in this issue definitely felt a bit more intense. Maybe it's just me, but the tone of the tales was a bit more depressing than past issues. While you still get that brave heroic burst of encouragement from some of the characters, there seemed to be an ongoing theme of sacrifice throughout. Particularly with Jake Parker's The Inventor. Out of all three stories I was definitely drawn to this one the most. The second I turned the page to the whimsical art style my eyes lit up with excitement. The Inventor like many characters we've known before, gets taken advantage of with his talents. Attempting not to spoil the ending, I just want to say that I found the way his story ended to be inspiring, but it may or may not have brought a few tears to my eyes.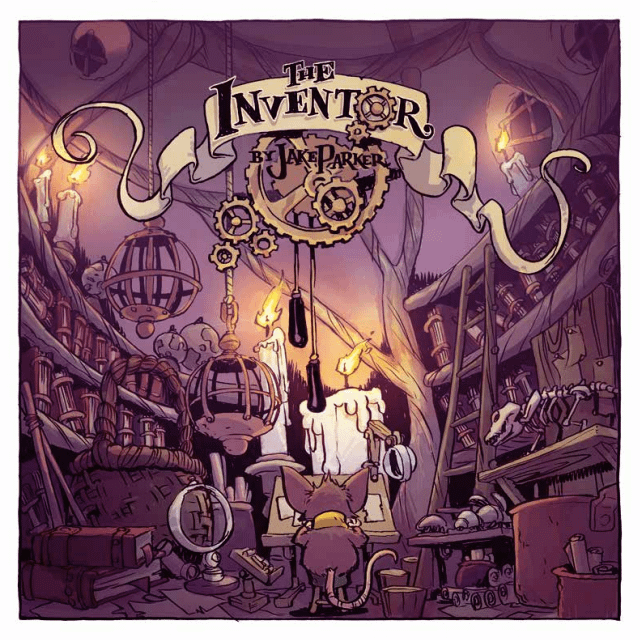 If you haven't experienced Mouse Guard yet, and find yourself a newbie like me, I'm going to insist that you pick up the first three issues of Mouse Guard: Legends of the Guard Volume 3. Even if you stumble across tales that you're not a huge fan of, Petersen's writing in between is so thorough and entertaining. The whole book releases a calming feeling of returning home to listen to friends and strangers share their stories. It's an experience you don't want to miss.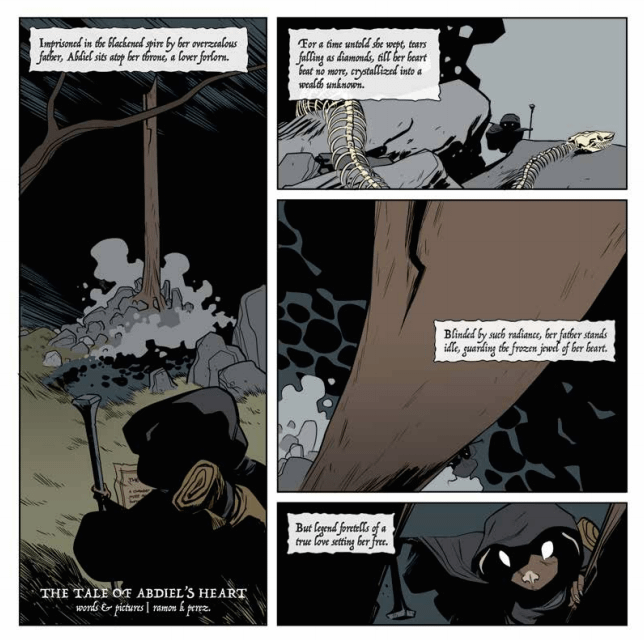 Christine Marie is a Staff Writer at Bleeding Cool, and bibliomaniac with a love for all things creative. She hopes to one day be a Superhero/Disney Princess/Novelist. You can find her on Twitter and Instagram @AWritersWay or on her blog writerchristinemarie.wordpress.com.