Marvel Makes Brute Force, Venom, Luke Cage, Man-Thing Part of Weapon X History as Sequel Announced (Spoilers)
This is insane. In August last year, Marvel Comics collected one of their stranger comic books, the animal cyborg hybrids Brute Force. billed as "Protectors of the Environment" who are all walking, flying, or swimming weapons. The kind of thing that decades later, Grant Morrison would look at and go "hrm" and create We3 with Frank Quitely for DC Comics.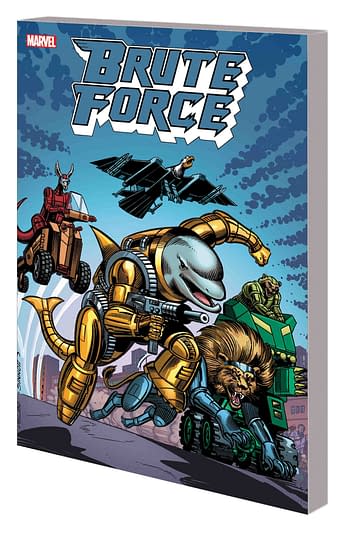 Grant Morrison also managed to make We3 part of the Weapons Plus programme as Weapon II while writing New X-Men.
Weapon O – that was Isaiah Bradley.
Weapon I – that's Steve Rogers.
Weapon II – an animal soldier programme, revealed as a squirrel with adamantium claws and other cyborg tech.
Weapon III – was a mutant with elastic multi-sensory skin used as an Otherworld agent.
Weapon IV, V and VI used a variety of convicts from ethnic minorities.
Weapon VII, known as Homegrown resulted in Vietnam soldier being transformed, Nuke.
Weapon VIII were experiments on criminals and psychopaths.
Weapon IX was originally supposed to be Deadpool.
Weapon X, that's Logan.
Weapon XII was Huntsman.
Weapon XIII, is Fantomex.
Weapon XIV were the Stepford Cuckoos
Weapon XV was Ultimaton, powering the Super-Sentinels.
Weapon XVI was Allgod, a living vial religion.
Well, today sees a look at the history of the programme, from before Captain America to the present day and Weapon XXX… but it reveals all sorts through its journey. And takes We3 out of the equation.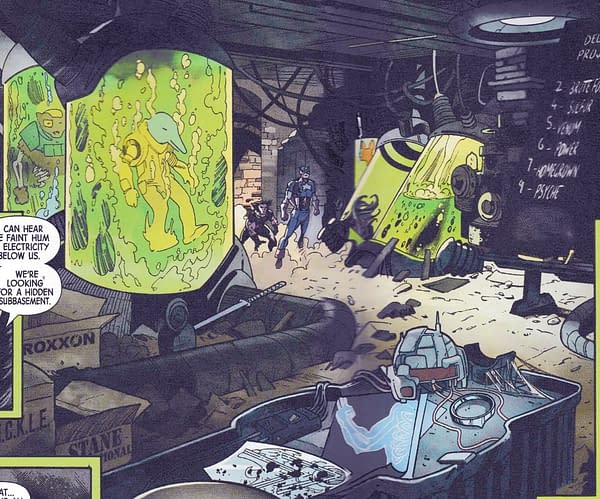 Because while that's a Weapon X helmet in the foreground, in the background? That's Brute Force.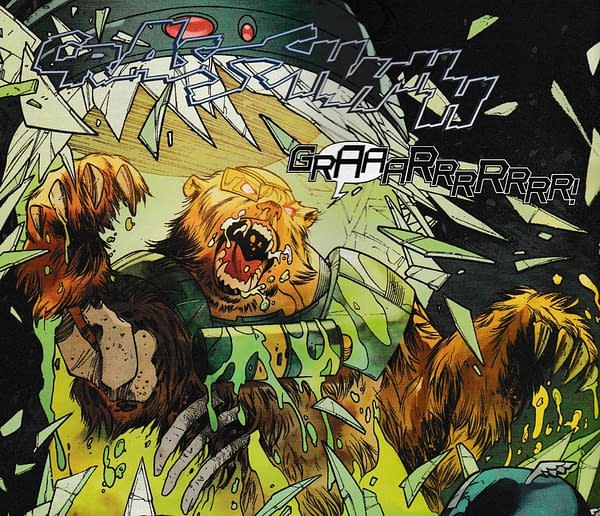 And Bear gets out. Original name, I know. Brute Force are now Weapon II. But they are not alone in that.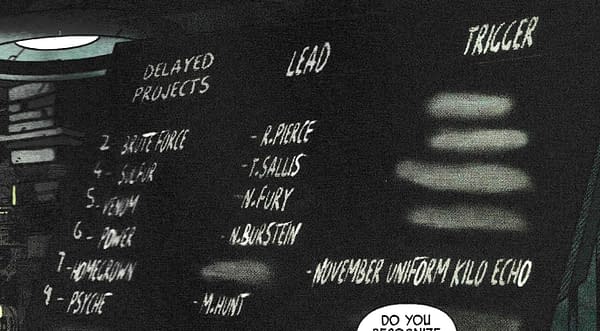 And we also get the news of a sequel to this one shot, Weapon Plus: Weapons Free, with more names and logos.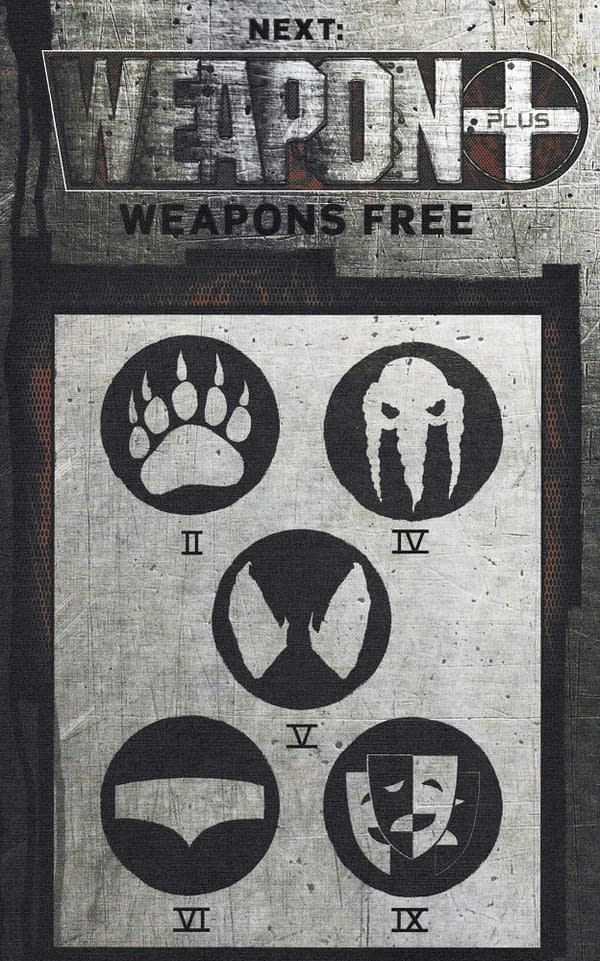 So what do we know? Well Weapon II is now Brute Force, as created by the funding from Dr. Pierce.
Weapon IV is Sulfur – Man-Thing – originally the human Dr Ted Sallis.
Weapon V is Venom. And Nick Fury was involved.
Weapon VI is Power. That's Luke Cage, Power Man, recruited by Dr Noah Burnstein.
Weapon IX is Psyche – still Deadpool? Or someone else psychotic?
WOLVERINE AND CAPTAIN AMERICA WEAPON PLUS #1
(W) Ethan Sacks (A) Diogenes Neves (CA) Skan
THE SECRET HISTORY BEHIND THEIR ORIGINS REVEALED! In 1940, scientists attempted to make a man into the perfect weapon, a Super-Soldier. They failed and made him a legend instead. Before the turn of the century, they tried again for the tenth time. They failed, making a man into death incarnate. At long last, ETHAN SACKS (OLD MAN HAWKEYE, STAR WARS: GALAXY'S EDGE) and DIOGENES NEVES (GREEN ARROW, DEATHSTROKE) reveals the shadowy connections between Captain America, Wolverine and many more of the Marvel U's Super-Soldiers… including some surprises! The conspiracy begins here!
Rated T+ In Shops: Jul 10, 2019 SRP: $4.99