[rwp_box_recap id="0"]
If you go back and watch the original Buffy the Vampire Slayer TV series, it's pretty hard not to notice how immediately dated it became. The show was revolutionary in a lot of ways, but the entire world has changed more in the 23 years since the series aired than it did in the 23 years prior.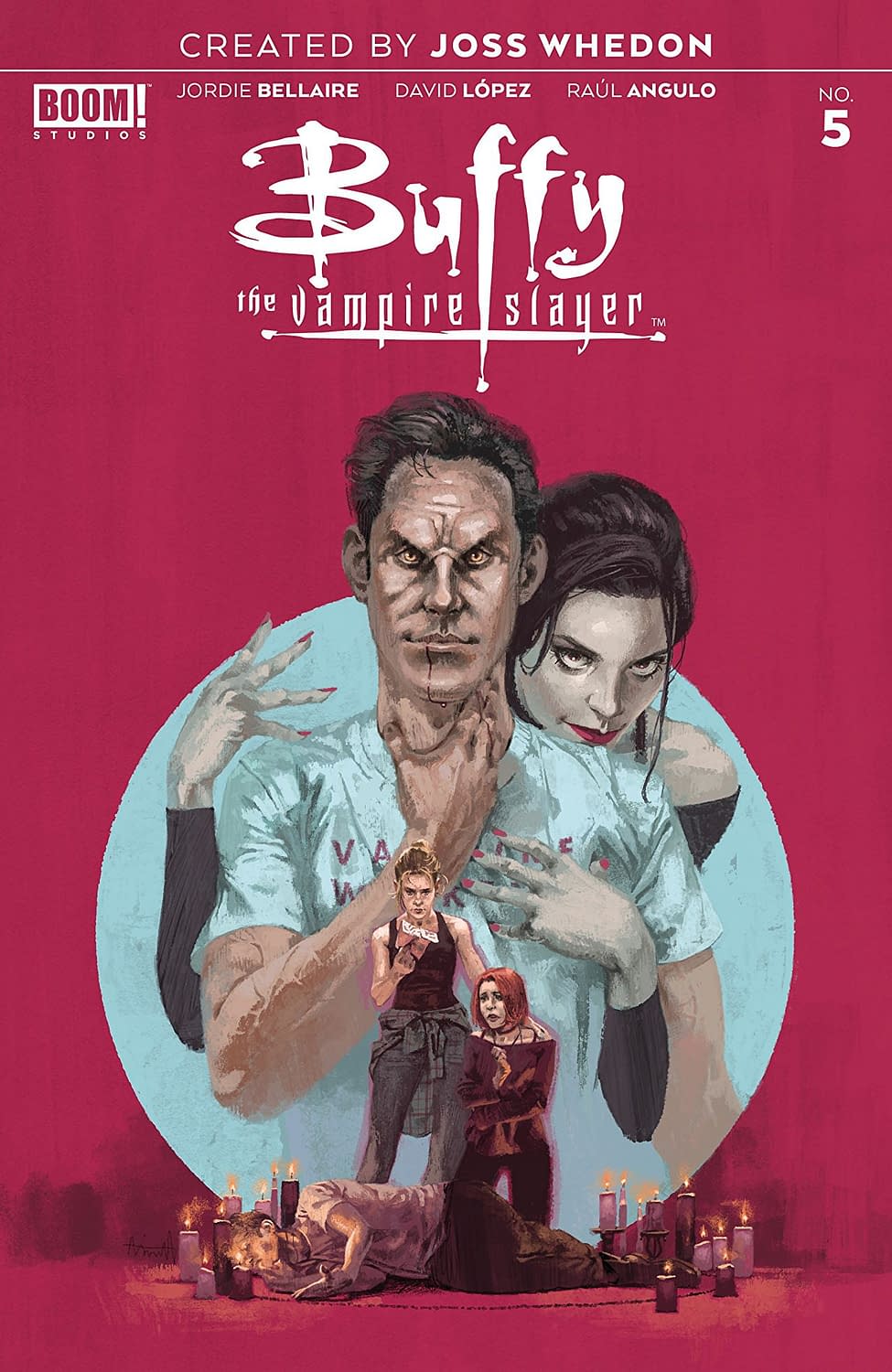 When Buffy the Vampire Slayer launched in 1996, cell phones were certainly around, but they were still largely viewed as a luxury item. Social Media was hardly off the ground, and so many episodes of the show centered around the Scoobies finding themselves in danger without a way to call out for help.
A whole lot changes with 4G cell service.
In re-imagining Buffy the Vampire Slayer for modern audiences, writer Jordie Bellaire has done more than bring modern smart technology into the mix. Things that seemed so bold in the late '90s, like Willow's sexual orientation, are just a fact of life now. Willow is "already" gay, and even has a girlfriend. The long, mopey sad-eyes at Xander aren't here, and the character is all the stronger for it.
She's also already getting interested in the occult, since being the resident "hacker" is such a contrived, '90s character cliche.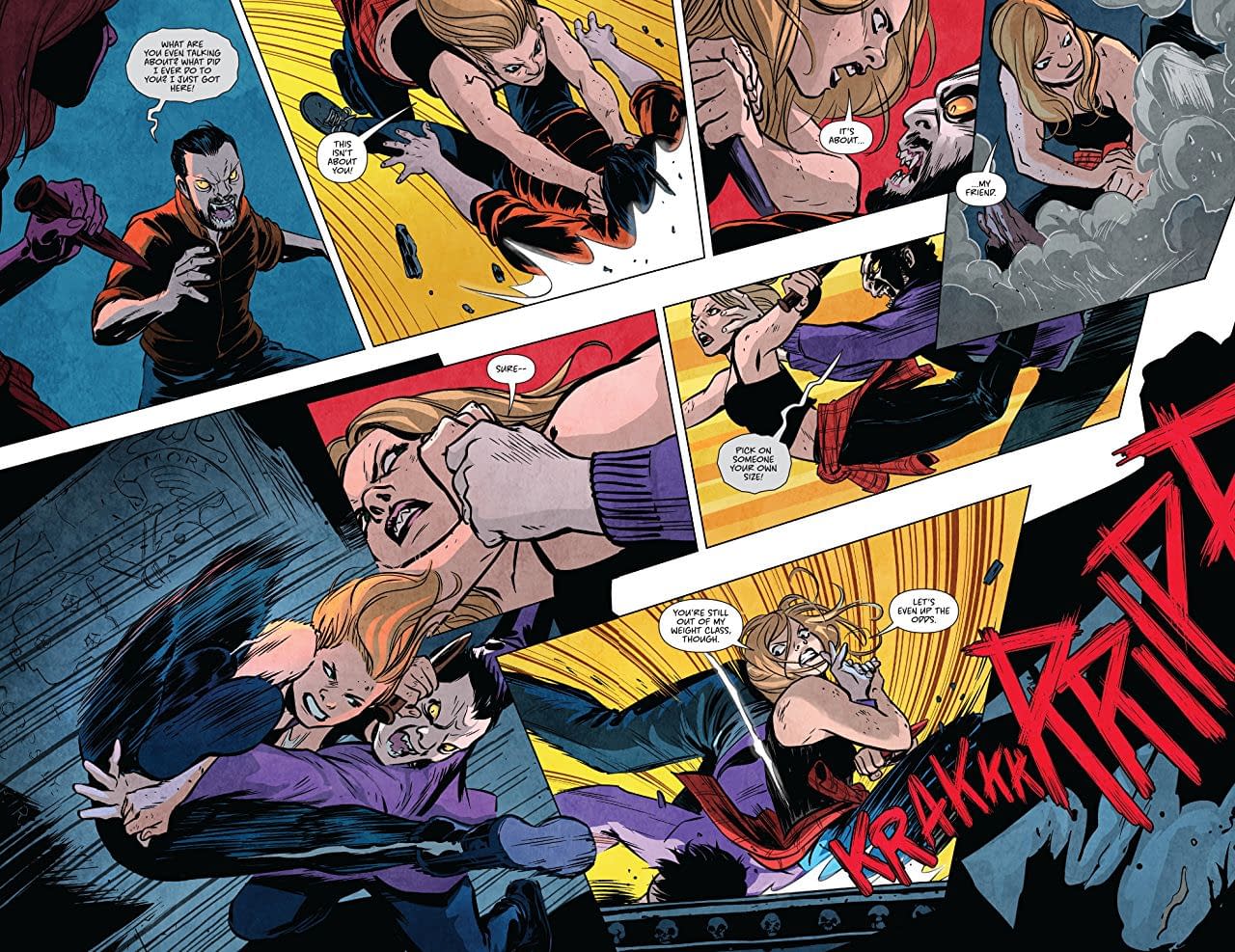 There are other great updates in Buffy the Vampire Slayer aplenty, with the Master (Mr. Cool-Aid Mouth Himself) being entirely replaced by Drusilla. Having Dru as the Big Bad is perfect, and her plans to build a human army are a lot of fun. Xander is wearing a Vampire Weekend shirt on the cover.
All in all, the updates are perfect. I love Giles with Jenny Calendar from the jump, so cool- here it is. The dialogue is pretty classic Whedon-speak, too, so long-term Buffy fans will find themselves in familiar territory.
The art up to this issue of Buffy the Vampire Slayer has been handled by Dan Mora, with David Lopez stepping in to handle #5. Lopez makes some interesting decisions artistically, and some characters tend to shift a bit with consistency, but the comic still packs a ton of energy. I really like the way Lopez draws Willow in particular, she looks like she's on the verge of exploding with excitement in just about every panel.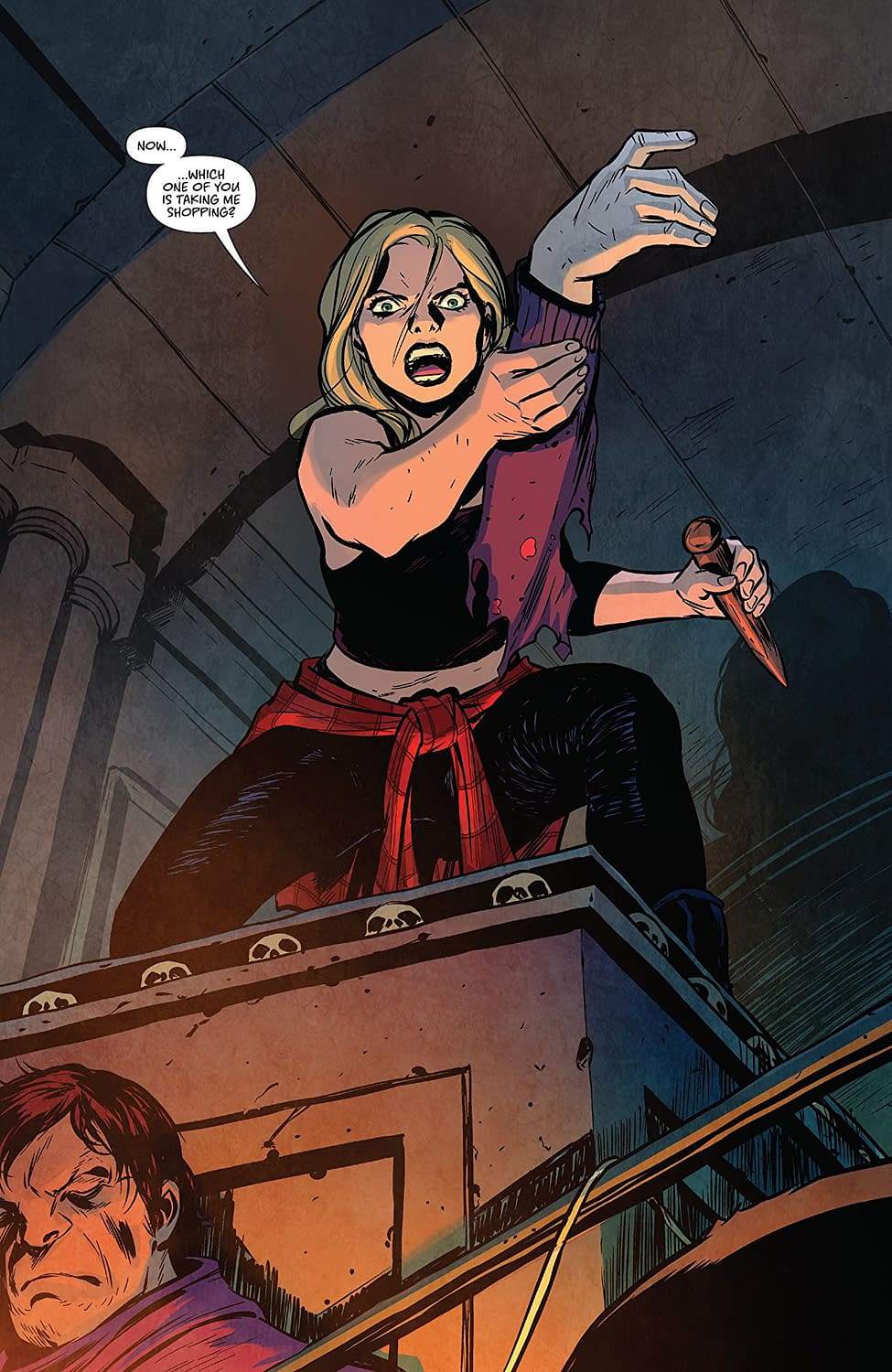 The first trade paper back of the new Buffy the Vampire Slayer series is out now, and definitely worth your time, especially if you're a fan of the classic series. There's plenty to love here, and the crew at BOOM! appear to be ready to take some chances with the franchise.
SUMMARY: Script: Jordie Bellaire; Art: David Lopez; Colors: Raul Angulo; Letters: Ed Dukeshire; Editor: Jeanine Schaefer; Publisher: BOOM! Studios; Cover Price: $3.99; Release Date: June 5, 2019; 30 Pages
[rwp-review-ratings id="0"]
[rwp-review-form id="0"]
Enjoyed this article? Share it!