Marvel and DC may not be in line for any inter-company crossovers in the near future ever since Joe Quesada compared DC's handling of Batman and Superman to a porn star who can't get it up, but that doesn't mean that we should abandon all hope for Marvel characters appearing in other company's comics. Today on political comic website The Nib, cartoonist Matt Bors published a comic titled "Mr. Schultz Goes to Washington" lampooning former Starbucks CEO Howard Schultz's plans to run for President as an independent candidate. The comic features a guest appearance by a time-traveling character who seems to resemble apocalyptic-future X-Force leader Cable.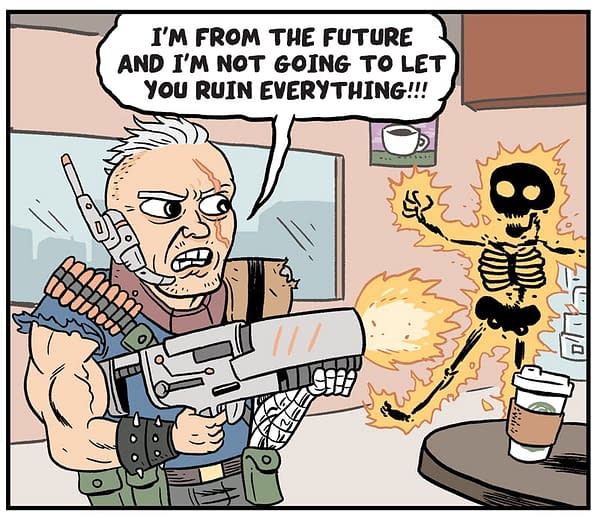 Though he lacks a glowing eye, the character has Cable's metal arm, shoulder pad, white hair, pouches, eye-scar, and unnecessarily large gun.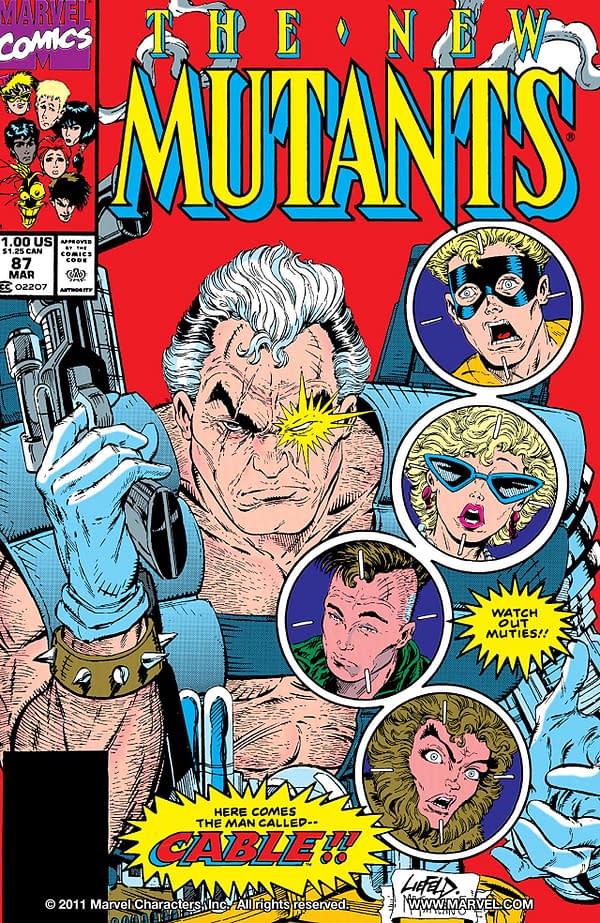 Created (in his adult form) by Rob Liefeld and Louise Simonson, Cable debuted in New Mutants #87 and became an instant fan-favorite with X-Men fans. The son of X-Men leader Scott Summers and his wife, Madelyne Pryor, herself a clone of Scott's true love Jean Grey genetically engineered by Mister Sinister to produce a child from Summers and Grey's genetic stock, Nathan Summers was sent to the future in order to save him from a techno-organic virus, where he eventually became the man we know as Cable. Cable was recently portrayed by Josh Brolin in the blockbuster movie Deadpool 2, while in current Marvel Comics, Cable has been killed by a younger version of himself who is now starring in a relaunched X-Force series. But his greatest challenge, it seems, is preventing yet another apocalyptic future promised by Schultz's presidential run.
Head over to the Nib to read Bors' comic and see this "Cable" in action.
Enjoyed this article? Share it!