Something is infecting the Marvel Universe next week, and readers had better hope they've vaccinated themselves against extraneous event comics. If not, they'll be stuck shelling out weekly for Contagion, with the first issue by Canada's favorite son Ed Brisson, along with Roge Antonio, Stephen Segovia, and more in stores next Wednesday and previewed below.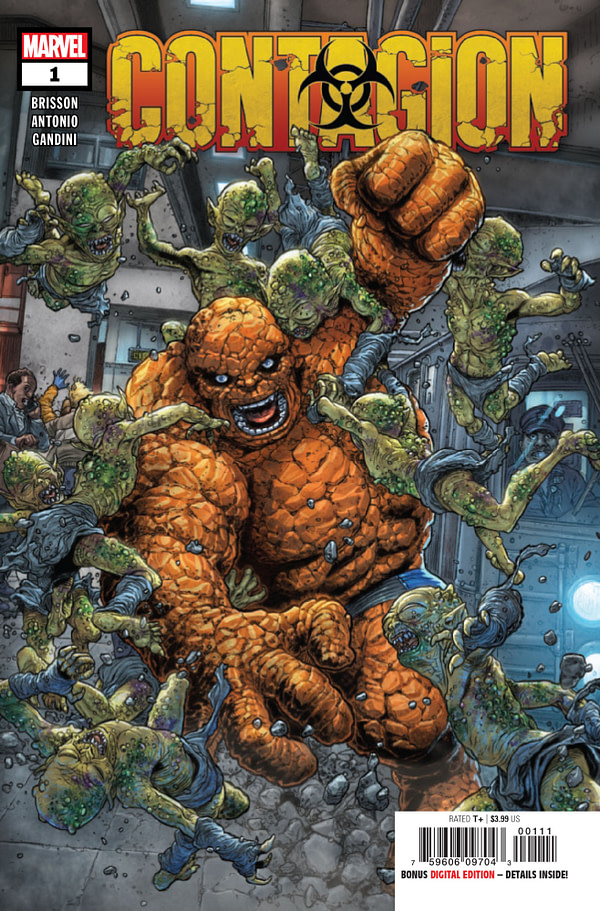 It starts with Ben Grimm shopping for cat litter, which raises an interesting question. Could he just use his own poop instead? No, hear us out. He's made out of rocks, right? So it stands to reason that he probably poops sand. Think about how economical that would be. Just sayin, if we pooped sand, we'd use it as cat litter and save a bunch of money.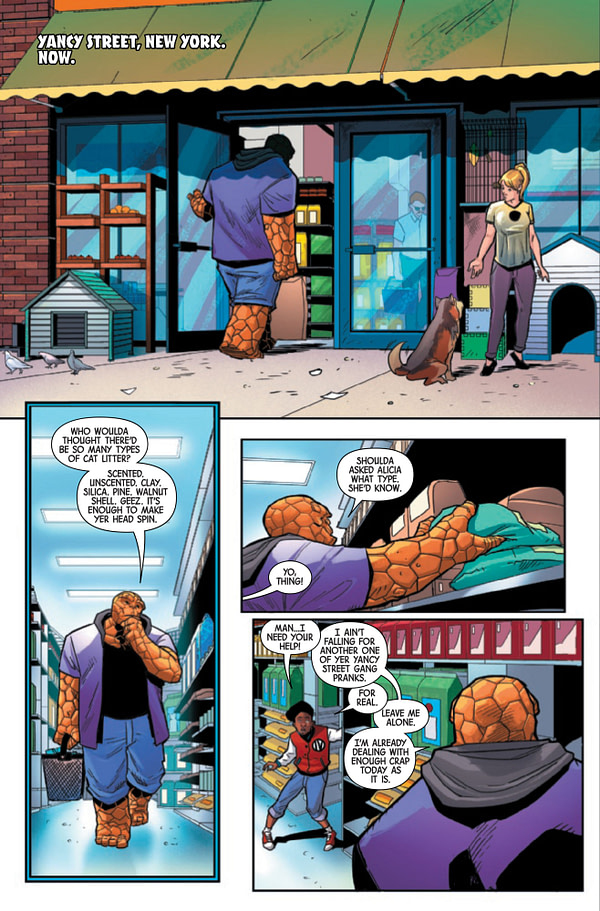 The Thing is clearly lost in thought about this, as he's too distracted to even help a civilian in need.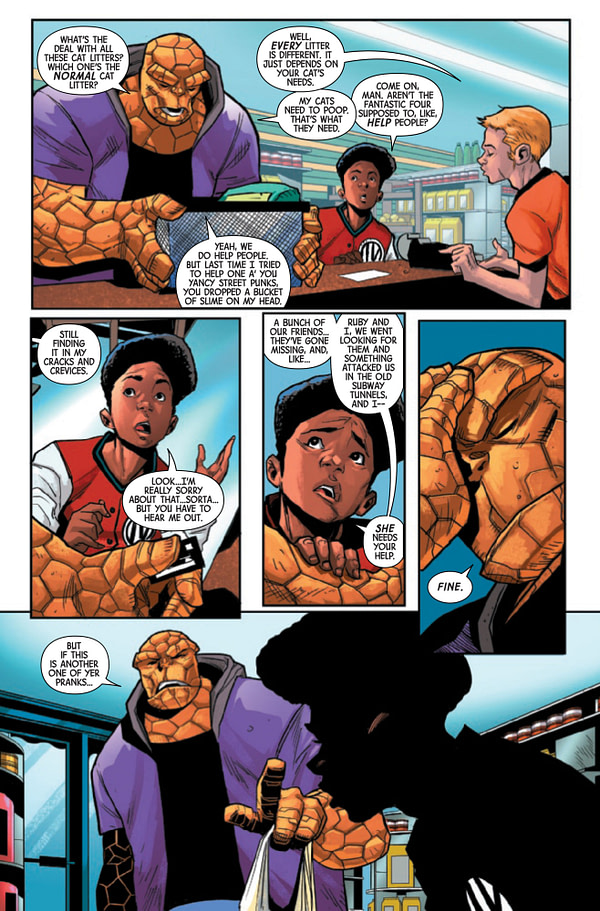 But when he changes his mind and goes spelunking…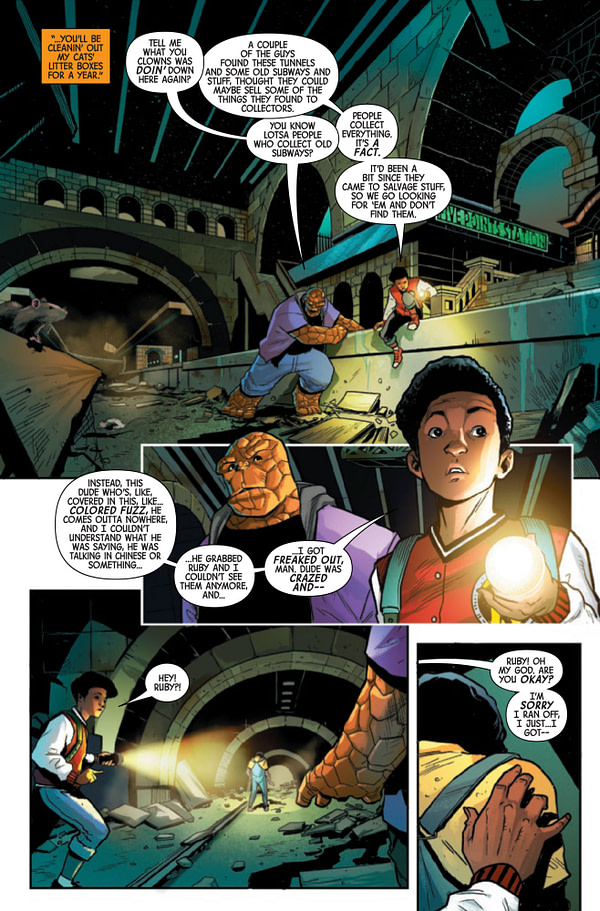 He finds what appears to be patient zero for this mighty Marvel event comic.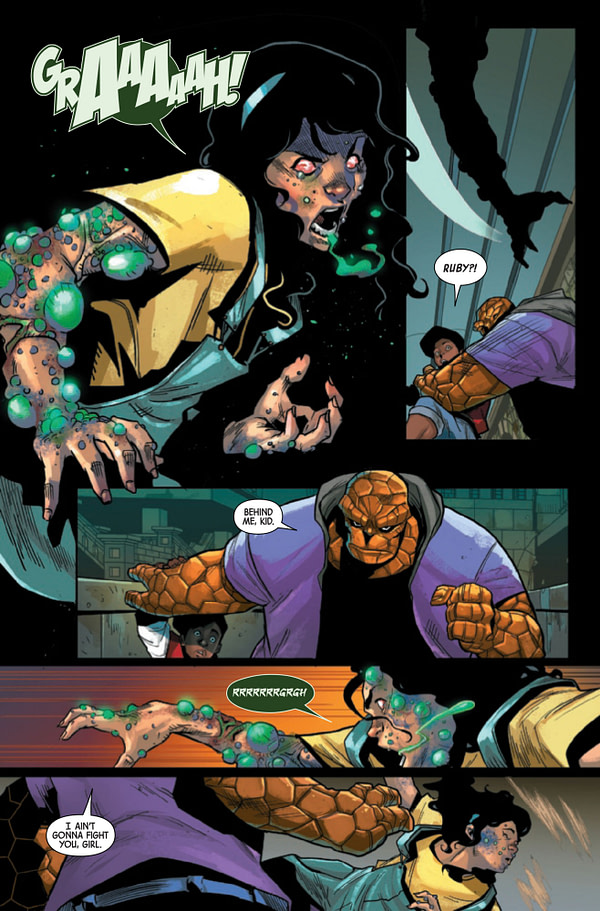 And if The Thing had simply pooped in a cat litter box to begin with, he would never have had to go to the store, never would have gotten involved, and the Marvel Universe would be safe from the contagion! Thanks a lot, Ben!
CONTAGION #1 (OF 5)
AUG191015
(W) Ed Brisson (A) Roge Antonio, Stephen Segovia, More (CA) Juan Jose Ryp
A NEW EVIL BEYOND UNDERSTANDING COMES TO THE MARVEL UNIVERSE!
A seemingly unstoppable force has invaded the Marvel Universe, and it's going to take every hero the streets of New York has to stop it! A strange substance is taking over heroes and citizens alike, draining them of their life force, stealing their knowledge and abilities, and neither science nor magic can stop it! Where did it come from? Can anything destroy it? And who will fall to its awful, overwhelming power?
Parental Advisory
In Shops: Oct 02, 2019
SRP: $3.99