Catalyst Prime Incidentals #5 Review: Alex Gonna Give it to Ya
[rwp-review-recap id="0"]
Detective Platte is reeling from the night before and is becoming aware that he may be developing extranormal abilities. To make things weirder, Markos shows up to recruit him into their unit.
The team is setting out to rescue Alex, whom we see his being held against his will and experimented upon.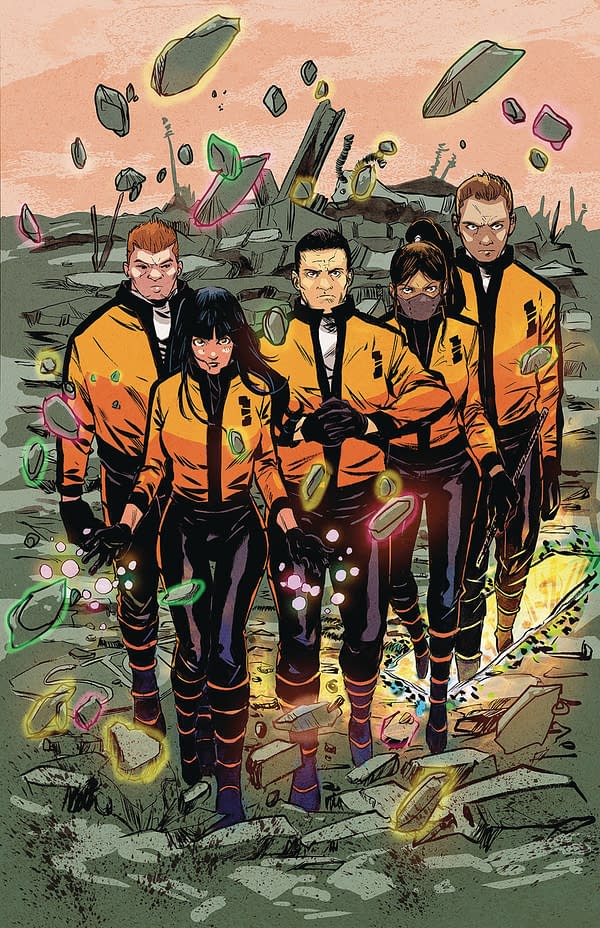 I've been reading the Big Two's output for so long that I've actually forgotten what an early-stage superhero tale, completely new and not based upon an older story, can look like. You know the kind of story; the world isn't full of superheroes, and supernatural abilities are still a new idea not widely accepted to be real.
Of course, people still write those kinds of stories. Catalyst Prime: Incidentals just happens to tell a very good version of that story.
It works in rather simple ways too. The characters are likable and interesting. The plot is compelling. There are some exciting and well-rendered action sequences to keep things exciting.
One of the biggest criticisms that come to mind for Incidentals #5 is the "my clandestine organization versus your clandestine organization" setup. Even then, the comic is aware of that. Not all members implicitly trust the leadership. It is acknowledged that Chen may not everyone's best interests at heart.
The other criticism is that this comic is a bit slow. It's not interminably dragging like Rise of the Black Panther #1, my new gold standard for comics that need to take a caffeine pill. Incidentals #5 is just a little dragging.
Also, it still uses clear and nonredundant establishing shots. I thought that practice was almost dead. Good on Incidentals for that one too.
Will Rosado's artwork is great. One of the fight scenes in Incidentals is easily among the most cathartic and impactful I've seen in a comic in quite some time. Watching Alex lay out some guards is a complete joy. Snakebite Cortez's color art is well-balanced and excellent to boot.
Joe Casey has put something quite special together with Catalyst Prime: Incidentals. This is a likable cast of characters with a solid plot and fantastic artwork. This one definitely gets a recommendation. Give it a try.
[rwp-review-ratings id="0"]
[rwp-review-form id="0"]