As ever there are always a few changes twixt solicitation and publication.
Royals #11 will now have art by Javier Rodriguez and Kevin Libranda, instead of just the previously solicited Javier Rodriguez.
America #9 will now have art by Flaviano Armentaro, instead of the previously solicited Joe Quinones.
And Ben Reilly Scarlet Spider #11 will have art by André Araú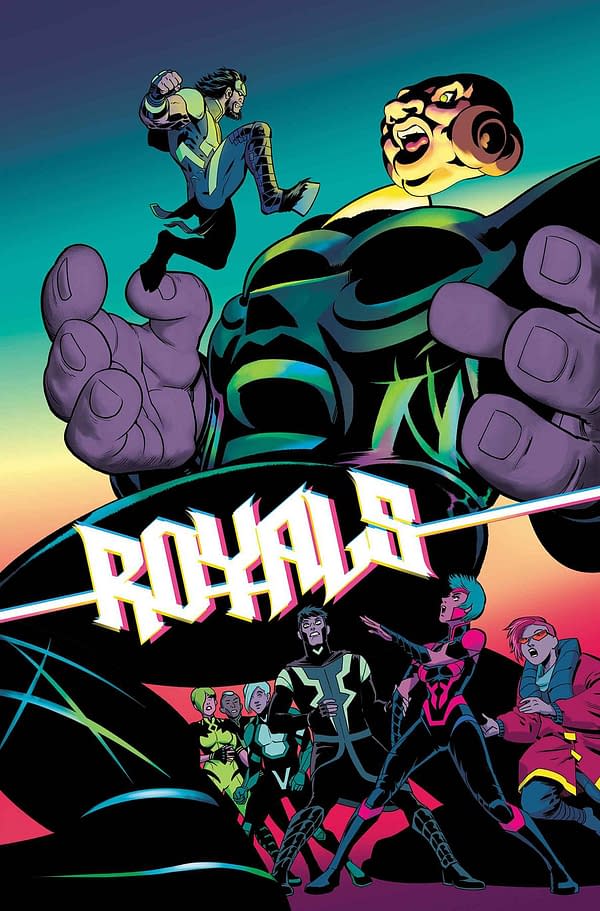 jo, instead of the previously solicited Will Sliney.
ROYALS #11 LEG
(W) Al Ewing (A) Javier Rodriguez, Kevin Libranda (CA) Javier Rodriguez
FIRE FROM HEAVEN Part 3
• The Royals come face to face with the Prima Materia – the original Terrigen!
• But can they get it back to Earth? And will it save the Inhuman race – or doom it?
• And finally: Of the seven who left Earth, only six will return. The Royals lose one of their own!
Rated T+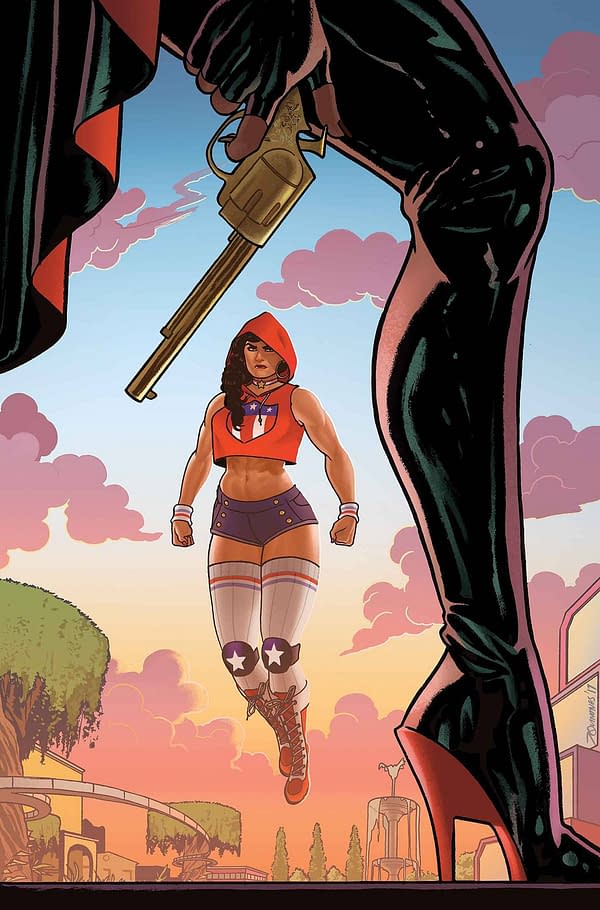 AMERICA #9 LEG
(W) Gabby Rivera (A) Flaviano Armentaro (CA) Joe Quinones
EXTERMINATRIX Part 2
• Sotomayor University falls to Exterminatrix! Just what does the domineering dean have planned for America's home base?
• With America in lockup, it's up to Prodigy to find out! But only if he can stay under Exterminatrix's radar…
• …which is gonna be pretty hard now that former ally and campus queen X'Andria is working for the enemy!
• How is America gonna fight her way outta this one? LEGACY heats up as the Midas Corporation expands its empire!
Rated T+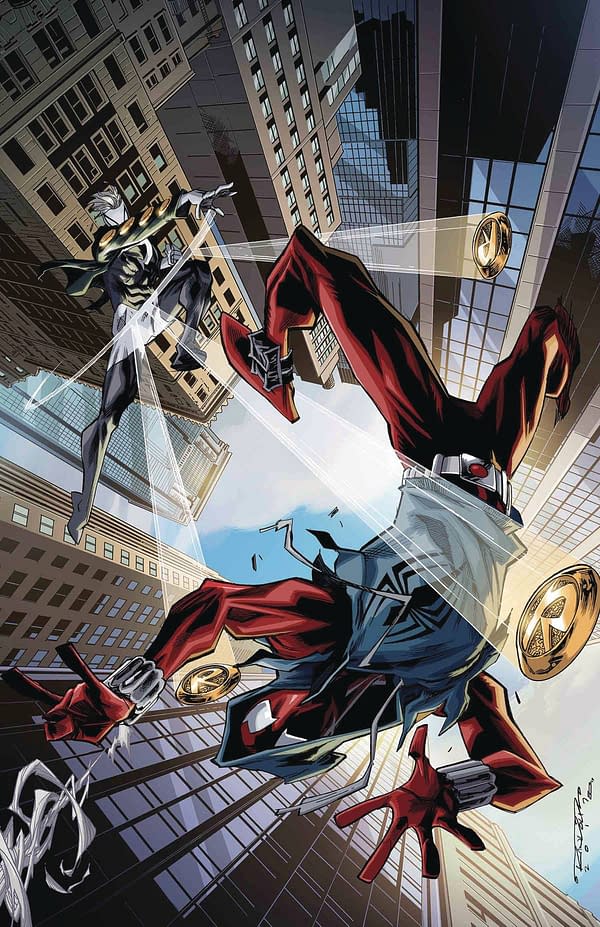 BEN REILLY SCARLET SPIDER #11 LEG
(W) Peter David (A) Andre Araujo (CA) Khary Randolph
THE SLINGERS RETURN Part 2
• After disagreeing about how to deal with the resurrected Hornet, the Scarlet Spider and Ricochet square off!
• With his reflexes, Spider-Sense and tech, Spidey's got this guy beat, right?
Rated T+
Enjoyed this article? Share it!