Chelsea Cain is returning to Marvel in November, joining Marc Mohan to write a six-issue follow-up to Tom King and Gabriel Walta's The Vision, illustrated by Aud Koch. Marvel revealed the news EXCLUSSSIVELY on the website of compliant media partner CBR Saturday. Of course, if we're being technical about it, this was actually reported by Bleeding Cool back March (pip pip).
Cain, who once called the comic book industry a "class action lawsuit waiting to happen," hasn't written for Marvel since her Mockingbird series ended in 2016, though she recently announced a return to comics with an Image book called Man-Eaters in June. Hopefully, Cain has better luck obtaining a trade paperback of the mini-series than Tom King did.
The Vision #1 hits stores in November.
THE VISION #1 (of 6)
Written by CHELSEA CAIN & MARC MOHAN
Penciled by AUD KOCH
Cover by MARCOS MARTIN
THE NEXT CHAPTER OF THE VISION FAMILY!
When the Vision decided to try to live a "normal" life, he built a wife, a son and a daughter—a family—only to watch it nearly all crumble. Now all that's left is Viv, his learning-to-be-rebellious daughter, and Sparky, the family robo-dog. But what does it mean for an artificial intelligence to rebel? And can a synthezoid father handle single parenthood? The married writing team of Chelsea Cain (Mockingbird) & Marc Mohan join rising star artist Aud Koch for a new take on the Vision family that will once again have everyone talking!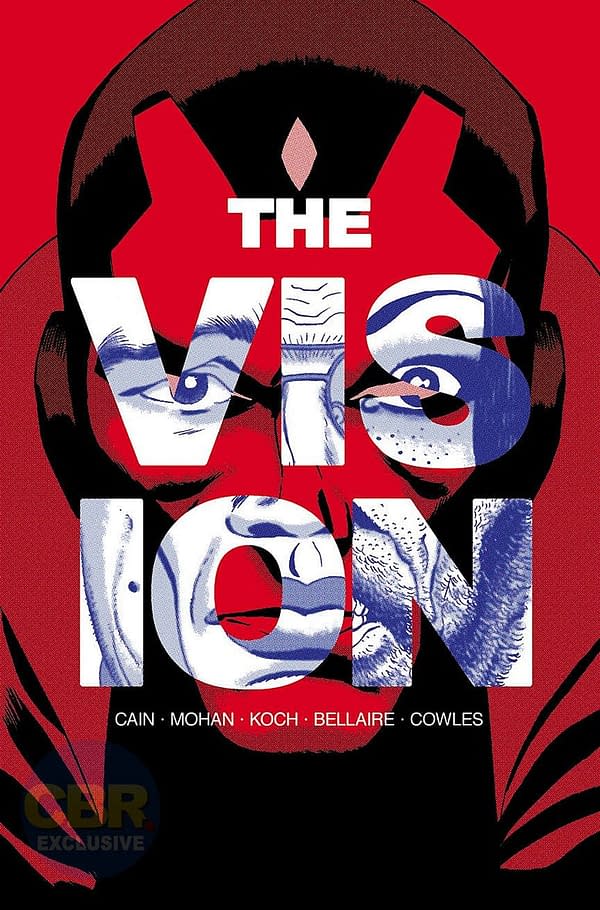 Enjoyed this article? Share it!