Chuck Dixon, Rush Limbaugh, Bane, Bain And The Dark Knight Rises
The intersection of political controversy and the mainstream comic book scene is rarely uninteresting these days, but this one — which has been building for several days and hit a crescendo today as Rush Limbaugh weighed in — qualifies for its own chapter in the book of you can't make this stuff up.
Let's put the pieces of the puzzle together here. Essentially, The Dark Knight Rises is being pulled into the realm of presidential political campaign rhetoric due to the fact that Bane sounds similar to the Bain in Bain Capital, Mitt Romney's former investment firm. As the Washington Examiner put it on Monday:
This summer's much-anticipated Hollywood blockbuster, "The Dark Knight Rises," is getting an unusual boost from Democrats and other foes of Mitt Romney who are eager to tie the Gotham crushing villain to the GOP presidential candidate. Their angle: the mask-wearing, "Venom" gas breathing bad guy has a name that sounds just like Romney's former investment firm that President Obama has been blasting as a jobs killer.

"Bane" is the terrorist in the new movie who drives the caped crusader out of semi-retirement in the final Batman movie. Democrats, who believe they have Romney on the ropes over the president's assault on his leadership at Bain Capital, said the comparisons are too rich to ignore.

"It has been observed that movies can reflect the national mood," said Democratic advisor and former Clinton aide Christopher Lehane. "Whether it is spelled Bain and being put out by the Obama campaign or Bane and being out by Hollywood, the narratives are similar: a highly intelligent villain with offshore interests and a past both are seeking to cover up who had a powerful father and is set on pillaging society," he added.
On Tuesday, Rush Limbaugh gave his opinion on the matter on his radio show. According to the Business Insider, he said in part:
This movie, the audience is gonna be huge. A lot of people are gonna see the movie, and it's a lot of brain-dead people, entertainment, the pop culture crowd, and they're gonna hear Bane in the movie and they're gonna associate Bain. The thought is that when they start paying attention to the campaign later in the year, and Obama and the Democrats keep talking about Bain, Romney and Bain, that these people will think back to the Batman movie, "Oh, yeah, I know who that is." (laughing) There are some people who think it'll work. Others think you're really underestimating the American people to think that will work.

[youtube]http://www.youtube.com/watch?v=Exm3gApFgPY[/youtube]
But wait. As many comic fans will already know, not only did Bane first appear nearly two decades ago (Vengeance of Bane #1, 1993), created by Chuck Dixon and Graham Nolan, but Dixon himself is one of the comic book industry's best-known political conservatives. During the Dixonverse messageboard thread on the matter, he noted of the Bane/Bain comparisons the day before Limbaugh's segment aired:
I saw it on FB like two hours ago.

Ridiculous.

Tho' I got a cold feeling in the pit of my stomach that Rush may pick up on this.

And hat would be the second time he pegged me and Graham as liberals on his show.
Later adding:
Overgrasping Dems?

It all adds to MY Bane capital.

I wonder if the Romeny campaign will contact me?
And also told comicbook.com:
Bane was created by me and Graham Nolan and we are lifelong conservatives and as far from left-wing mouthpieces as you are likely to find in comics.
Dixon later notes that he has already participated in one political talk show on the matter, The Schnitt List. Audio from Tuesday's show which includes Dixon can be downloaded here.
---
---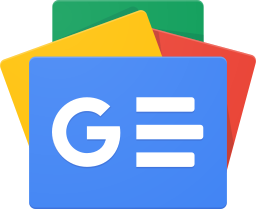 Stay up-to-date and support the site by following Bleeding Cool on Google News today!