Cloak & Dagger, Rocket Raccoon, Swords Of The Swashbucklers – The Talent And Tragedy Of Bill Mantlo
Last week we ran an article talking about a remastered collected edition of Swords of the Swashbucklers from Bill Mantlo and Jackson Guice. The kickstarter took off like a flash and reached it's initial goal in 24 hours, before we even had a chance to post our article. A stretch goal was added, reached and another added. As I write this, the pledged amount is over $23,000, two and a half times the initial goal. Now that is a great response to bringing back a beloved series that has been away far too long. But the thing that I hope doesn't get lost and what I also hope will keep driving people to continue to pledge is that part of the royalty income from the series goes to help pay for Bill's continuous medical care.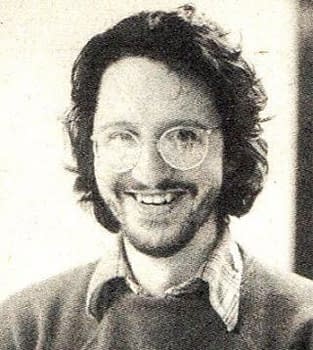 Some of you don't know who Bill is or are only aware of him as the co-creator of Rocket Raccoon. And that's because for the past 25 years, he has been living in a rehabilitation center after suffering a traumatic brain injury when he was the victim of a hit-and-run driver.
Bill worked his way up through the Marvel bullpen during the 1970's, making his name as a visionary writer. As a young man he spent lots of time talking with his neighbor Jack Kirby about comics and the world. He would go on to be an intern at Marvel where he did a fill-in issue of Deadly Hands of Kung Fu in 1974 after the regular writer missed a deadline. He quickly became a dependable member of the writing staff.
In the 18 years that would follow, Bill wrote over 500 comic for Marvel, sometimes completing eight scripts in a month. He handled license properties, building entire universes around toy properties like the Micronauts and Rom: SpaceKnight as well as the companies major characters with runs on The Incredible Hulk, Alpha Flight, Moon Knight and Peter Parker: The Spectacular Spider-Man. And of course, there is his more science fiction faire Rocket Raccoon and Swords of the Swashbucklers. Bill also co-created Cloak and Dagger with Ed Hannigan, another property getting a live action adaptation. The first trailer for the Freeform TV series was released just today. He would make a trip across town in 1988 to write the Invasion series for DC which was the basis for the Arrowverse crossover event this year.
While working at Marvel, Bill went on to get his law degree and served as a public defender in the Bronx. He also championed creators rights, trying to start a union for writers and artists.
On July 17th, 1992, Bill was out rollerblading and was hit by a car. The driver fled the scene and was never found. He suffered a brain injury that left him comatose for some years, but now he is living in a facility where he receives assisted care. His brother and caregiver Michael described Bill's situation in a previous interview: "Bill is, and has been, trapped in a world of confusion and despair since his accident. The cognitive deficits he suffered have left him unable to reason or understand his situation, and he struggles daily to maintain any control over his own mind. For someone with his intellect and imagination, this was the absolute worst type of injury that could ever have happened to him."
This is the downside of working in comics, there are no safety nets. Everything you have depends on your ability to create… and that is taking away in the blink of an eye. Thankfully there are organizations like the Hero Initiative and situations like this kickstarter where fans can give back.