Comic Empire, a comic store in Stones Corner, Brisbane, Australia has burned down. This happened before, well away from, the current Australian bushfires that have hit headlines worldwide. According to local media, the blaze took fire crews about half an hour to get under control from around midnight on January 1st, but the fire had caused extensive damage to the building, and the fire and smoke destroyed almost all of its merchandise.
Comic Empire manager Tony Nasser told media that he was devastated by the extent of the damage caused by the fire. "We've spent three years building this business from scratch. At this stage, we don't even know the damage or what we can salvage. It's a horrible way to start the New Year".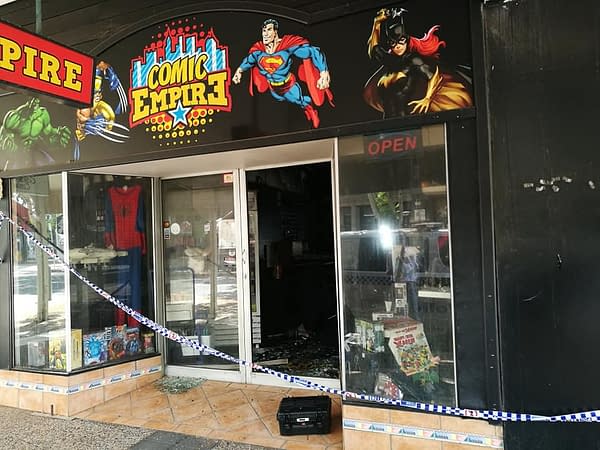 '2020 is not the beginning we were hoping. It is sad news to say that we are going to be closed indefinitely due to a fire gutting the store last night. We understand that there are going to be lots of questions and we will answer what we can when we are able. We thank you for your understanding during this trying time.'
He did however want to thank a number of people.
Our neighbors at the Stones Corner Hotel for their quick actions on Thursday morning no doubt saving the buildings nest to us.

The amazing and professional skills of the Queensland Fire and Emergency Services – QFES arriving in no time and containing the fire from spreading and hurting anyone or destroying any more property.

Lastly, the men and women of the Queensland Police Service who secured the store all night until the fire investigation team had finished their assessment.

This may be a terrible time for our business but thanks to these three groups, things could have been a lot worse for our neighbours at Stones Corner. We are grateful for everything you have done for us.
The store will be closed for the foreseeable future.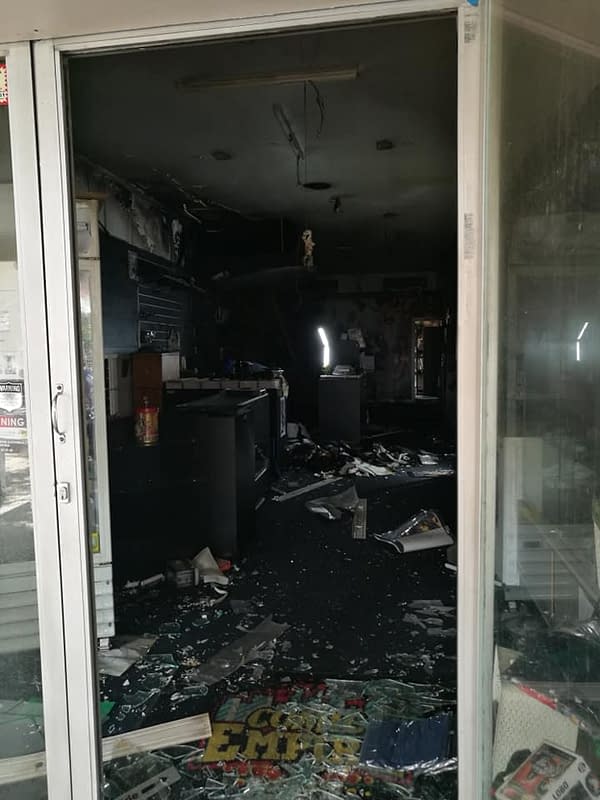 Enjoyed this article? Share it!