Comic Odyssey in Fort, Manila, To Close Permanently
Back in mid-March, Bleeding Cool reported that the Comic Odyssey chain of comic book stores in Manila in the Phillippines, were closing due to fears around the coronavirus pandemic, as the government implemented strict quarantine rules. This happened weeks before retailers in the US or Britain followed suit, and was newsworthy at the time.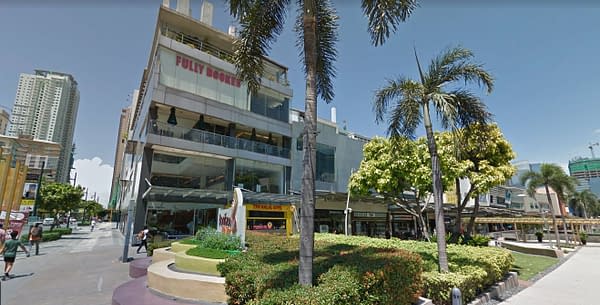 While stores have reopened since, it appears that the Comic Odyssey Fort branch will be closing permanently at the beginning of August. The Facebook page reports the following
Our Comic Odyssey Fort branch located on the 4th floor inside Fully Booked will be closing its doors on Sunday, August 2, as we transform parts of our business into a stronger online model. The pandemic has completely changed the face of traditional retail. Customer buying habits have drastically changed. To adapt, we have decided to close our store located inside Fully Booked Fort and focus our efforts into improving our online and delivery services, which have seen an incredible surge.

Many of you have already been using our online services these past few months and we have received fantastic feedback. Current Fort branch customers need not worry. We will continue to service your accounts through our Robinsons Galleria branch, Eastwood Mall branch, or through our shipping & delivery options. We will coordinate with you on a weekly basis as always.

From now until August 2nd, all back issues in our bins will be 50% off. Our Comic Odyssey Fort branch was known for events and will surely be missed. Since 2012, we held the biggest and best Free Comic Book Day events with thousands in attendance every year. Along with multiple creator signing events, we've also celebrated comic events of all types such as Halloween Comic Fest, Batman Day, fundraisers, Christmas parties, and more.

With all these fun events servicing the comic community, what we've enjoyed the most are the friends and connections we've made along the way. Check out the album below for some of our best memories at our Fort branch through the years. Feel free to comment below and share some of your own fond memories.

Thank you FULLY BOOKED for 8 wonderful years! If you aren't able to see us before August 2, you can always message us @comicodyssey on social media or visit www.comic-odyssey.com and www.pops.ph.
Bleeding Cool tries to mark the passing of comics stores as well as their opening. Existing fanbases are likely to make the former more well known, but please let us know if a comic store is opening or closing in your neighbourhood. Just e-mail richjohnston@bleedingcool.com.