Comic Store In Your Future- Avengers: Endgame Hurt Sales, Unlike Hellboy
Rod Lamberti of Rodman Comics writes weekly for Bleeding Cool. Find previous columns here.
What a wild and crazy ride it has been these last few weeks. The Avengers: Endgame movie came out and created a new reality for us. Where before with big blockbuster movies based on comics, we saw little to no increase in foot traffic.
Avengers: Endgame hurt our sales. Not a small amount of hurt a big amount of hurt. Very thankful that Wizards of the Coast's latest Magic set War of the Spark was a major hit for us. The pre-release for War of Spark came out the same weekend as Avengers: Endgame which was unfortunate. Our pre-release was a hit though many people that weekend went and saw the movie when they could have been playing Magic and spending money with us. April 27th was our biggest sales day of the year up to that point thanks to War of the Spark.
Our comic sales fell hard. They fell to our first-year sales level. If Endgame had not come out that weekend, we could have been seeing a possible record-high sales day for the eight years we have been open. On April 27th our new comic and back issues sales did not even make up 10 percent of our sales for the day.
Ironically, I have been so swamped I have not been to Avengers: Endgame.
I wrote a column where somehow someone got "marketing is hard" for us. This was odd because the point was, we are good enough at marketing that we do not need to buy comics to give away. Stating that our next sales date always beats Free Comic Book Day sales should have been a clue along with stating the previous Saturday was a great sales day. That said I will write a column about marketing in the future. Free Comic Book Day could use some better marketing. Gone are the days of Free Comic Book Days glory where mainstream news even reported about it. Now some comic web sites hardly mention it or do not at all.
How is this for crazy? We have seen no new customers thanks to Avengers: Endgame. The most recent Hellboy movie flops at the box office and brings us actual new customers. I sold out of all our trade paperbacks and back issues of Hellboy thanks to the movie. Granted it is not like we had hundreds of copies of Hellboy back issues on hand to start with. That said, I never would have guessed that Hellboy would get more people to visit us than Avengers Endgame.
Free Comic Book Day of course attracted a lot of people. I was here three hours before opening to get ready and left to get a bite to eat due to the fact I would be working the rest of the day. Had one person ask if they could get their comics before we opened; I said no. Then at the drive through I went to for breakfast I thought I was losing it. I kept hearing my name and looking around. A customer was in the same drive through two cars down that took me awhile to see. Talked with him in the parking lot while trying to wolf down fast food. Parked in front of the store and while I was walking in, I thought, wow the line is not nearly as long as it usually is. I ended up being at the store ten and a half hours after opening. I will gladly put in the hours as long as there are good results.
What were those results? As soon as I walked in all of a sudden, we were packed. I was stunned, I guess people were waiting in their cars for us to open. For as crowded as it was, overall things went well. Had the typical people I only see once a year on Free Comic Book Day come in just to get free comics. Had one person who confused everyone with what he said. He asked me to see the Superman 75 issue we had on the wall. The famous death of Superman issue. I handed it to him and told him it was ten dollars but with the twenty percent off discount today it was just eight dollars. He told me he could get a dozen of them for a dollar. Which had some people looking at him like say what? I thought so you think we put dollar or less comics on the wall because what you just said made no sense at all. I put it back on the wall and said "Okay" and turned to the next customer. That was the oddest thing that happened during the day.
For Free Comic Book Day, it really was a non-issue. Back issues were a big hit on Free Comic Book Day. Usually I get asked such questions as "Every comic in the store is free?" Or "Where is the pizza?" (Like I want grease all over the comics.) Or why are you not doing Free Comic Book Day like the other store I was just at getting free comics? Probably because we are not that other store.
How was our end of day sales for FCBD? Free Comic Book Day did end up being our new highest sales day of the year. It beat the previous Saturday when the pre-release for the War of Spark set was going on by less than $150 dollars. We actually made more profit the previous Saturday due to a few factors. Wizards of the Coast sends us actual free booster boxes so we can give out booster packs for prizes. As in no cost and totally free to us. Also, a large part of our sales was made up by Magic sales on Free Comic Book Day. The official release of the new set War of the Spark was the day before Free Comic Day. People were coming in to buy booster boxes of War of the Spark at $104.99 each. Very few people who were in to buy Magic bothered to pick up any of the free comics. Most were here for the new Magic cards.
The good news is we have seen some new people actually return thanks to our coupon idea. Right now, as I type this, a week has not even gone by so we have limited info on how well the coupons will go over. Basically, a coupon was given out by us on Free Comic Book Day that is good for one free Star Wars comic on a return visit with purchase good for only this month. It was May the 4th after all. I still do not understand why Marvel did not have a free Star Wars comic for the day. IDW had one though not Marvel. Now that said, Marvel did have the Avengers and Spider-man comic for Free Comic Book Day while DC had reprints and their 25-cent issue. Image reprinted Spawn 1 yet again.
Is DC and Image not feeling Free Comic Book Day anymore? Really reprints again? For past Free Comic Book Days, Bongo Comics had their Simpsons issues and it was always very popular. It never increased demand here for the Simpsons comic. The Simpsons comic was always a good entry point for young readers and would slowly but surely sell through for us. Sadly, no Simpsons comic is being published currently. Free Comic Book Day did not translate into sales for the Simpsons nationwide.
Years have gone by without anything new being tried on FCBD. We can do coupons and have success with new repeat customers and Free Comic Book Day is unable to? Marketing is about connecting with customers. Free Comic Book Day does not try anything new. None of the free comics can have a coupon saying bring this in next week to buy part two of this exclusive story? Or something different? All it ends up being is to buy comics from various publishers for us to give away. Not all comic stores host Free Comic Book Day. Some give away their dead back stock.
Doing Free Comic Book Day because so many others are doing it is the wrong reason. It is the trap I was in when I first opened. Having free gaming events because that is what other gaming stores did was a big mistake. We got the freeloaders for gaming. Just like Free Comic Book Day we get freeloaders. A freeloader is a person who takes advantage of others' generosity without giving anything in return. We also stop dealing with Prize Sharks. Prize Sharks are people just playing at a store to take a store for everything they can. They are there for the prizes and that is it. They often drop out if they lose their first round. I started running the store as an actual business. No free gaming.
Jeff, my friend who owned Dragonfire Comics for over a decade also found Free Comic Book Day disappointing. He reminds me that Free Comic Book Day started off as a way to get new people into comics. It does not do that. Free Comic Book Day is a big massive organized yearly event that has not evolved at all over the years. I had to remind many people days before Free Comic Book happened that it was still going on. From my stand point it felt more lackluster than usual. I have already talked with my employees about if we should be a part of Free Comic Book Day next year or have our own event aimed at getting repeat customers. There are stores in the area that will have Free Comic Book Day so people who have to get the comics still will be able to. I often joke with customers that they can get their freebies anywhere they want. The important thing is that they buy from us.
One more odd fact. Our new customers such as the ones that came back because of the coupon, all bought decades old back issues and nothing new or recent comic wise. A kid picked up old Iron Man comics from the first volume Tuesday. Sold a Secret Wars first issue Sunday for $19 along with other 80s comics.
Off topic is there any publishers that are up for an interview during the Las Vegas Diamond Summit? Feel free to let me know.
If Free Comic Book Day was important to you this year more power to you. This time I feel the Avengers: Endgame movie actually hurt Free Comic Book Day by overshadowing it badly. I hope Free Comic Book Day made many comic stores tons of money. I just hope for an even better day for us. One that I may very well have to come up with along with my staff. May 2nd, 2020 Get into Comics Day at Rodman Comics maybe?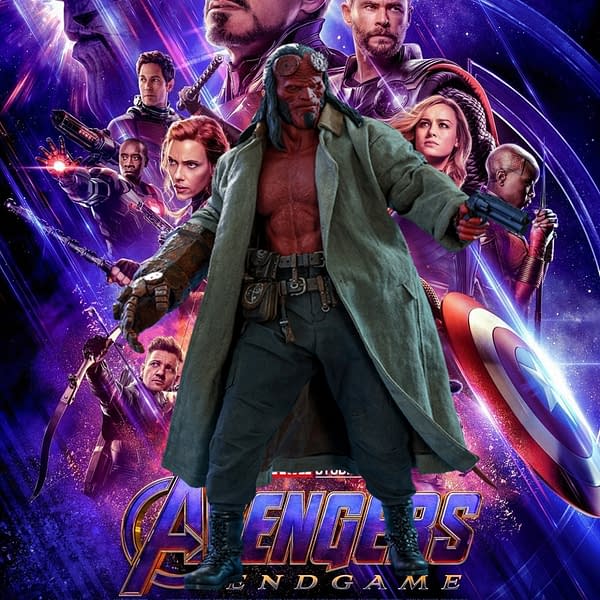 ---
---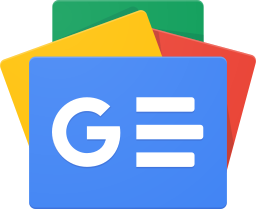 Stay up-to-date and support the site by following Bleeding Cool on Google News today!