Posted in: Comics | Tagged: Comics, HRL, William Messner-Loebs, wonder woman
---
Detroit TV News Reports on Veteran Comics Creator William Messner-Loebs, Now Homeless
Epicurus the Sage by William Messner-Loebs and Sam Kieth is one of my favourite comic books of all time. Published by DC Comics/Piranha Press, it told stories of Greek philosophers in a very funny, human and silly way that was absolutely bang-on with the philosophical principles and legends of all the figures. Horrible Histories before its time, it remains a work of marvel.
But everyone has their favourites. For Detroit's FOX2 Reporter Derek Karva who interviewed writer and artist Messner-Loebs, they would be his run on Flash which he read when six years old. Though he didn't realise this until halfway through the interview.
William Messner-Loebs — who recently saw his name on the credits of the Wonder Woman movie as it drew on his writing work for the comic, including the creation of Artemis; who was co-creator of The Maxx; who write and drew the comic Bliss Alley from Image Comics about a homeless man — is currently homeless in Michigan.
In a short film, Derek profiled Messner-Loeb's life's work and his current predicament, the result of illness in his family, eviction as a result of healthcare costs, a mobile home declared unsafe, and now driving from church to church, working in cafes and taking janitorial work where he can, attending small comic conventions to sell prints.
What does he want? A job, drawing again.
But until then, you can help a charity helping Bill and his wife Nadine at their GoFundMe page. If you want to offer something directly, you can mail fox2newsdesk@foxtv.com.
And plenty of comic book people have been talking about it:
https://twitter.com/comicsreporter/status/978707217296904195
---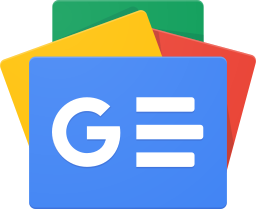 Stay up-to-date and support the site by following Bleeding Cool on Google News today!