Posted in: AWA, Comics | Tagged: AWA, comicspro, Ed Brisson, garth ennis, great gatsby, Jeremy Holt, jms, Mark Russell
---
ComicsPRO: Garth Ennis, JMS, Ed Brisson, Mark Russell Talk AWA
Jeremy Holt, Garth Ennis, JMS, Jeremy Holt, Ed Brisson and Mark Russell talked about their upcoming comic books from AWA.
---
From the AWA video presentation at the ComicsPRO Summit in Pittsburgh concluding today, Jeremy Holt, Garth Ennis, JMS, Jeremy Holt, Ed Brisson and Mark Russell talked about their upcoming comic books from AWA.
Jeremy Holt: I'm the writer and co-creator of the upcoming graphic novel Gatsby through AWA Studios. I want to thank AWA for believing in this project set in present-day Long Island. Gatsby reimagines F Scott Fitzgerald's classic novel as an LGBTQ tinged Multicultural Thriller for the internet age. What does the American dream mean for people today, especially the youth? And I am very honored to be collaborating on this with my co-creator Felipe Kunha who is handling the art,Dearbhla Kelly who was handling colors and Adam Wallet, who is managing the lettering. I think that fans of the original text are going to enjoy it, I think fans of shows like Gossip Girl any real teen drama. I grew up on them, so I think that this is going to ring true for fans of those those types of shows. And I think that it's going to really take a look at how does the society work um around the framework of this beloved narrative, so I hope you enjoy it, and we're very excited for everybody to read it
Ed Brisson: I am the writer and creator of the upcoming AWA series The Sins Of The Salton Sea which is a heist story where the fate of the world may or may not rest in the hands of a criminal who is on the run from the authorities. The focus of our story here is Wyat. He is a former criminal who walked away from the life but you know as happens in crime stories just like ours, a figure from his past comes back to haunt him. In this case it's his brother Jasper, who comes to lure him back into the life for the proverbial last big score. Jasper has seen the writing on the wall, he knows that this is a young man's game, he needs to get out so he needs one last score to get out. And of course, he can't do that without his brother Wyatt, and so the two of them plan, along with their team, to pull off this last perfect job. And, as happens in stories like this, everything goes sideways hard and, as a result, Wyatt finds himself trapped in between a war between the sons of the Salton Sea. In his own conscience, he's going to be forced to make decisions that could potentially alter the future of the world of all of mankind, but those choices uh come at the cost of his own humanity. The questions and choices that he's faced with are those that I'm sure that even myself, or hopefully the reader, would have to struggle with. It's not a clear-cut choice as to what is right and wrong as we move forward through the story. I hope that you all like what you've seen in this preview and will give the Sins of the Salton Sea a shot when it comes out.
Garth Ennis: I'm here to tell you about a new horror book coming from AWA. It's called The Ribbon Queen, its eight issues written by myself and drawn by the always excellent Jacen Burrows. The Ribbon Queen is a kind of a modern horror story. It starts out looking like a cop drama in the aftermath of the Black Lives Matter protests in the summer of 2020. One detective, Amy Sun, finds herself investigating the murder of a young woman. Now what's strange about this, is the same young woman was saved from a serial killer by a police SWAT team. So, as I said, it starts at like a cop drama, but it swiftly becomes something else. It swiftly becomes a very dark modern kind of horror story. So this is ancient horror loose in modern New York, it's eight issues by myself and Jacen Burrows, and it's coming to you in the spring.
Joe Michael Straczynski: I'm here to talk to you today about The Madness, my latest book from AWA publishing. Our story is about Sarah, who also goes by the name Raven she is, well, let's be honest about, she's a thief. And she steals from bad guys, steals from people who have a lot of money and not a lot of conscience, but she's made a good living of this and has recently gotten involved with a a widower gentleman and his two kids, and she sees an opportunity to get clear, get clean, get away. One last job, one big payday and they're going to get married, and she's going to retire. The problem is, she hit a Target that is, let's say, politically inconvenient. Our government goes to the Council of Justice, there's like the Justice League or The Avengers or whomever, who are after the bad guys, and typically she is the bad guy. Technically, they are the heroes, there's a part of her within that comes from somewhere else, and it loses its mind, and it is determined to seek out Vengeance on those who did this. If you want to do a cross between the Punisher and the Joker, that's what you have with this character. Check it out The Madness from AWA, and let me know what you think.
Mark Russell: This is Eisner & GLAAD award-winning writer Mark Russell and it still feels weird to say that. I am talking to you today though about my new series with AWA called Rumpus Room. Rumpus Room tells the story of Bob Shrunk, a social media billionaire and the prisoners he keeps in his title rumpus room. I don't want to give too much away because tme reveals and twists as to why they are in the rumpus room, and what happens to them once they are down there, but I will say that it features some amazing art by Ramon Rosanas and I think you will find it horrifyingly. Pleasant and yet pleasantly horrifying, if that makes sense. I really hope you'll give it a chance.
---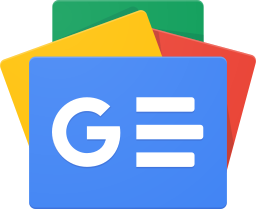 Stay up-to-date and support the site by following Bleeding Cool on Google News today!