Conner Kent & Roy Harper Remembering Their Lives in DC Comics Today
Today sees the release of Suicide Squad #3 from DC Comics – and earlier this week the digital-first release of Infinite Frontier: Secret Files #2. And both look at characters who have been returning to the DC Universe from the dead – or the deleted – with their memories returning as well. With Conner Kent's Superboy's history laid out in jpegs and folders.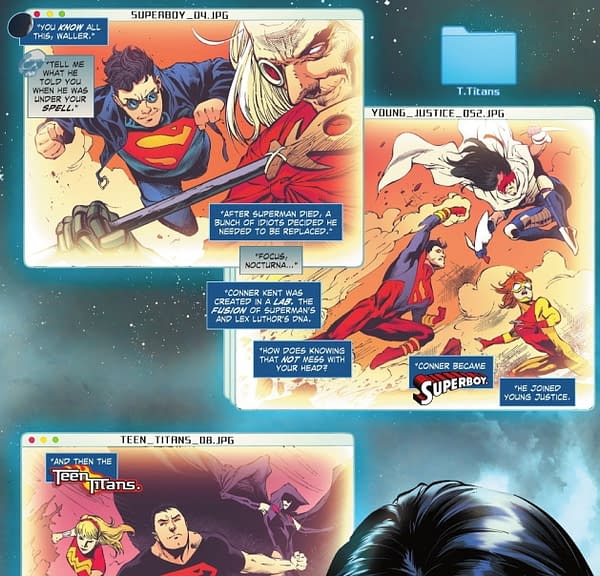 While Roy Harper has to make do with flashback in Infinite Frontier: Secret Files.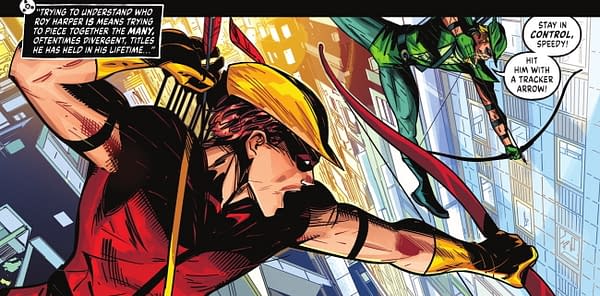 And a run-through of some of his former identities, all coming together again.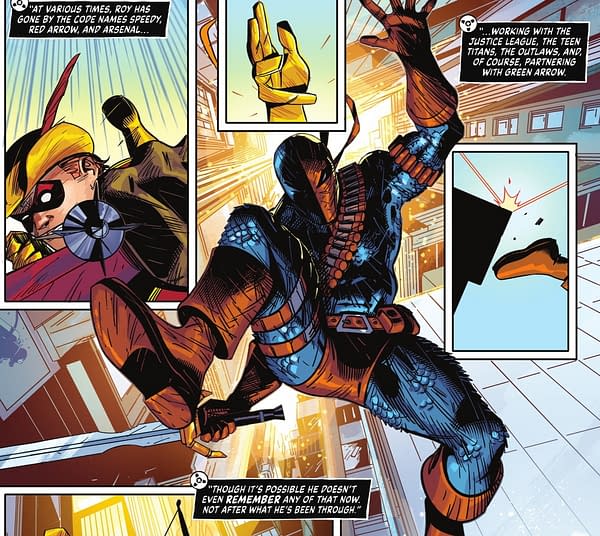 Back from the dead – but not his own child – it may be getting a bit much for him.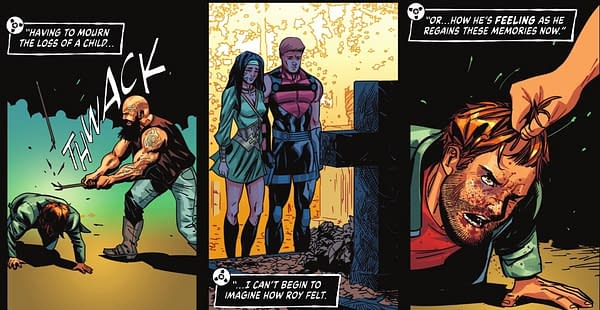 But at least Roy Harper is real. To the DC Universe, that is, even though he is the sum of his parts. What about Conner Kent, Superboy? In Suicide Squad #3 we get a look into his reality.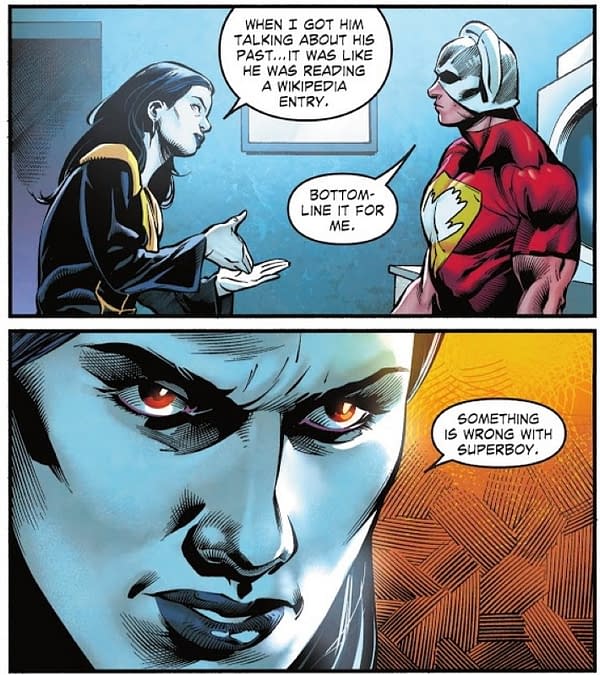 Is he actually real? I've certainly had to use his Wikipedia entry one or two times, just to remember what kind of clone he is, how reality rewrote itself around him, and what the latest Geoff Johns or Brian Bendis continuity has stuck. No wonder his reality is coming apart at the seams.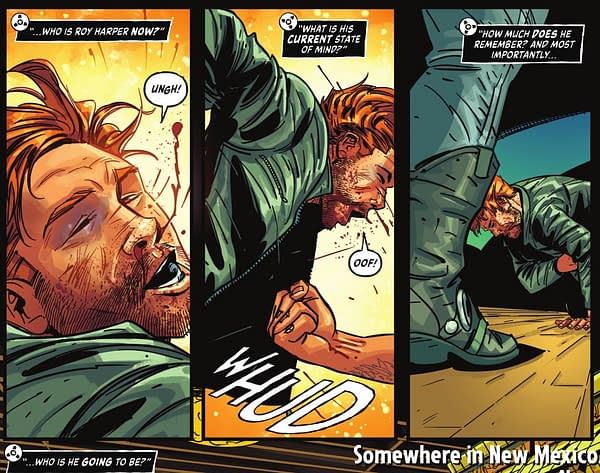 There's a lot of uncertainty about what or who Ray Harper will be going forward either. Most of the other Teen Titans don't have seem to have these problems…
SUICIDE SQUAD #3
(W) Robbie Thompson (A/CA) Eduardo Pansica
Don't miss this crossover with Teen Titans Academy! Task Force X finds a new target, and it leads the clandestine team right to Teen Titans Academy. The devious and driven Amanda Waller continues her quest to form a more powerful Squad, and next on her list: the Titans' new speedster, Bolt. But when the mysterious Red X gets in the way, he becomes Waller's next target.
Retail: $3.99 In-Store Date: 5/4/2021

Infinite Frontier (2021) #2: Secret Files
Stephanie Phillips, Joshua Williamson and Inaki Miranda
Roy Harper was dead, but then Death Metal happened and suddenly he is alive again. How does a one-time teen sidekick, the boy they called Speedy and the man they called Arsenal deal with regaining an existence that wasn't meant to be?