One Canadian comic store gave us a break down of the costs of doing business with one of the new DC Comics distributors, Lunar Distribution. The first week of titles, they were charged over half of the cost of the comics in shipping (that level of packaging doesn't come cheap), and even more by Canadian customs. If he sold all of the two dozen comics he got, he would have made less than $3 in profit. He compared that to Diamond where he pays around ten percent of the total ordered in shipping with no duty.
The other new DC Comics distributor UCS Comic Distributors has been having similar issues, it seems, regarding the added costs for retailers receiving their books on cash-on-delivery terms from their mailing service of choice, UPS. They have told retailers that "we've struck a new deal with UPS and COD charges will now be significantly reduced. For those who have already paid COD, expect a credit on your next order, and a reduced rate going forward."
There are also calls from UCS customers asking if they can get the kind of custom-moulded foam cushions for shipping comics that Lunar customers seem to get. But it must come at a price. The first couple of weeks of the NEw Distribution were, as DC Publisher Jim Lee stated, intended as a stress test for Lunar and UCS, DC Comics' new distributors of comic books going forward. And they still have three weeks until Diamond Comic Distributors gets back in the game.
One thing of note is that the InStockTrades website, part of DCBS and owner of Lunar did not update their "Deals of the Week" with any of the new DC titles even though they are getting added discount from DC as a distributor, without Diamond in between. Might this be a new policy going forward, either contractual or diplomatic? Some stores might not appreciate their distributor offering a 50% discount to readers directly when that's might be the same rate they're getting or less. Some books are also limited to one per customer which might indicate shortages, such as The Swamp Thing By Nancy Collins Omnibus selling our hours after going on sale. As it stands DCBS isn't pulling Lunar orders from retailers for their longstanding customers. I'm sure retailers will be watching how allocations are handled and if the distributors' own stores get preferential treatment.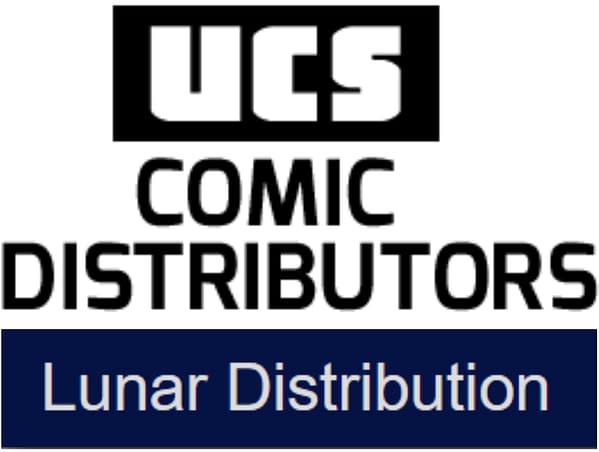 Keep passing the observations across of DC Comics, Diamond, Lunar and UCS… Bleeding Cool continues to cover the current situation and the New Distributor Wars of 2020 with these tags.
Enjoyed this article? Share it!