Cyborg #21 Review: Wolfman Returns, but the Story is Bland
[rwp-review-recap id="0"]
A battle between to factions of mechs attracts the attention of Cyborg. One was half-destroyed and abandoned, so Vic brings it back to the new S.T.A.R Labs base on an island. Unfortunately, both factions of mechs want the suit back, and it leads to an all-out assault on the base which leaves Cyborg near death.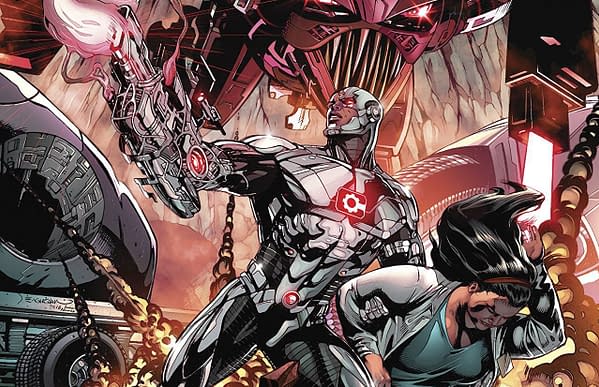 Marv Wolfman rejoins the series here, and there is something inherently cool about reading a classic character like Vic Stone from the man who co-created him in a new installment. It's like reading the "Booster Shot" story by Dan Jurgens or any of Jim Starlin's newer Infinity graphic novels.
Unfortunately, the first issue of this story feels like a nothing tale. There are some random cuts and flashbacks to a samurai-type character who was training one of the groups of mechs, and the other faction has a lone pilot which tracks down the S.T.A.R Labs base. That second faction brings Cyborg home to repair him, but even that is left mysterious.
The book isn't bad, mind. It doesn't have any overwhelming problems, the pacing is solid, and the dialogue holds steady throughout.
It doesn't help that issues of Cyborg prior to this often tear Vic apart, involve some clandestine group of technophiles, and attempt to recontextualize Victor's origins story. That leaves all the little twists and turns of this one feeling par for the course. Also, Cyborg effectively has a healing factor, and it's never explained why that can't just save him this time around.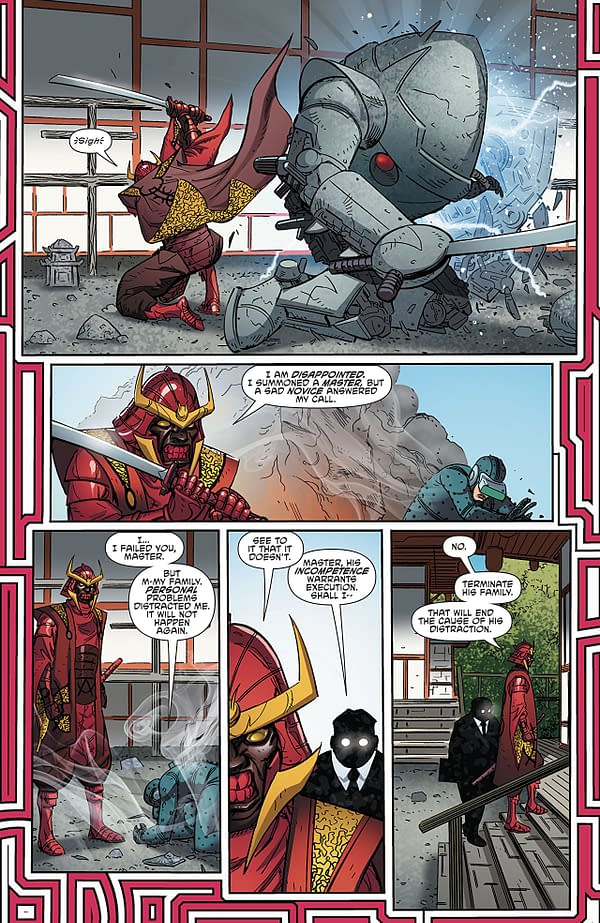 Tom Derenick and Scott Kolins tag-team for the art on this one, and the resulting book looks quite good. Their styles coincide quite well, leaving the comic with a cohesive visual identity. The design of the mechs are cool, especially the drone ones with the pointy teeth painted on the front. The panel frames are given a unique style in some scenes which give the comic some extra personality too. Wil Quintana's color art has decent contrast and makes the comic that much livelier in appearance.
Cyborg #21 isn't a bad book. It's cohesive, paced well, and has good artwork. However, it never grabs me and feels like a retread of other Vic Stone stories that never grabbed me either. Unfortunately, DC still doesn't seem to know what it wants to do with this great character, even if Christopher Priest is doing some interesting things with the character in Justice League, and Vic's bit in Metal was pretty cool. In any case, I can recommend this one if your dying for some solo Vic Stone content, but it's not required reading.
[rwp-review-ratings id="0"]
[rwp-review-form id="0"]