At the ComicsPRO meeting of comic book retailers at Charlotte, North Carolina a couple of weeks ago, DC Comics publisher Dan DiDio talked to assembled retailers there about the Walmart DC Exclusive 100-Page Giants. Four – and then six – monthly titles reprinting DC Comics with exclusive stories from DC's most popular talents.
And he has a confession and apology to make to the comic store retailers who were unable to order these comic books – unless they used the grey market.
He told them that the Walmart exclusive comics – and Target's Primal Age 100-Page comics were a test to measure whether their was an audience outside of comic book stores for serialised comic book storytelling, as in the old days of the newsstand.
He told them that he felt the audience buying these comics were an additional audience rather that cannibalising the existing comic book audience that comic stores appeal to.
He also noted that Walmart seemed to sell consistent numbers each week, even when DC and Walmart switched the schedules and books around. People bought the same number, which suggested a casual impulse-buy audience, rather than a more picky-and-choosy collector/regular reader audience
We already reported that DC were cancelling the Walmart ezclusivity for these books, to make them available to all, including changing the format to standalone issues, with 48 pages of original content and 48 pages of reprint.
DiDio told retailers that DC Comics was in the business of growing the comics audience, rather than pursuing a new market for original content. As for the talent grab for the books, it was merely a desire to get the best writers and artists on the books to make the biggest impact.
However, Dan DiDio did not know that this meant that the first appearance of Jinny Hez from Young Justice would be in the fourth Batman 100-Pge Giant comic, written by Brian Bendis. He apologised to retailers and stated he didn't mean it as a slight to the direct market…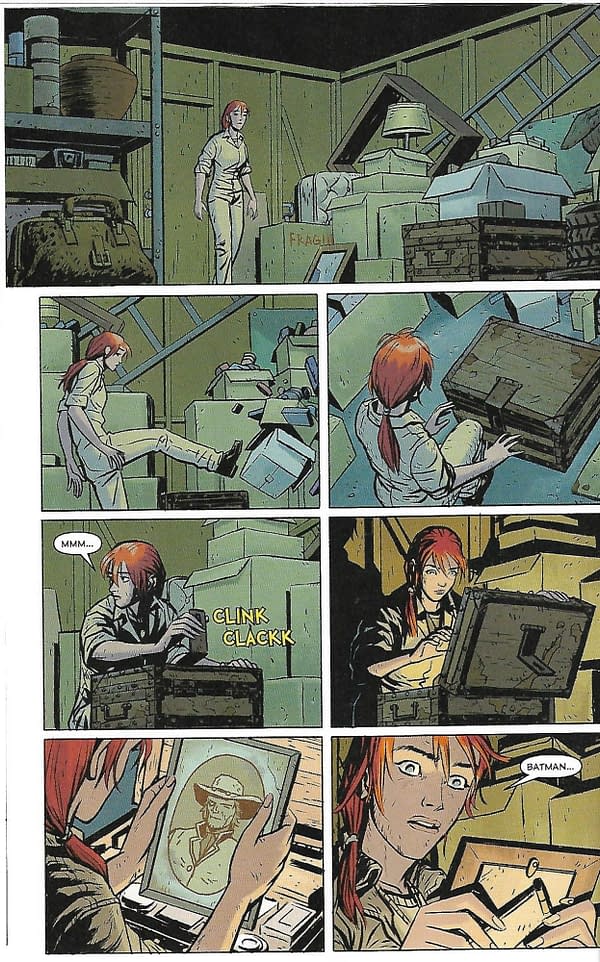 Lots of DC Comics stuff hitting this weekend on Bleeding Cool – you can keep up with this #DCWeekend tag….
Enjoyed this article? Share it!