DC Comics are going to be announcing a lot of stuff at San Diego Comic-Con this year, for the show's 50th anniversary. Once upon a time that would have included a whole new Vertigo line but that's no longer a thing. Still, there are bound to be plenty… and DC Comics Publisher Dan DiDio may have spilled every single one with this Facebook photo of him working hard and finishing work ahead of the show…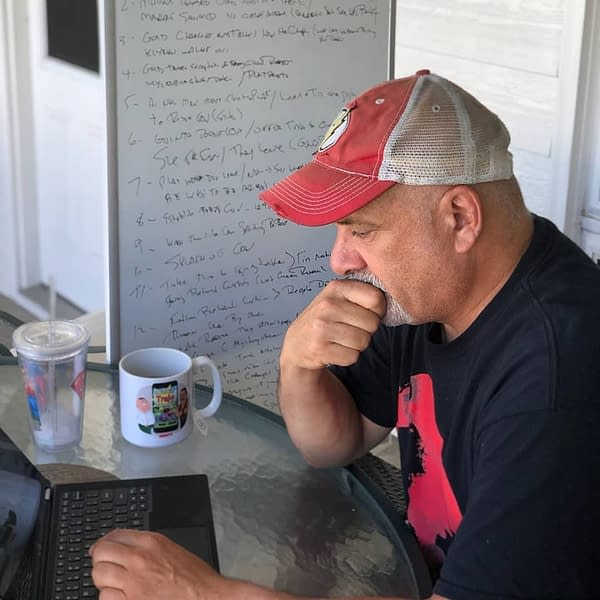 But what's that in the background? Could that be his every plan for San Diego Comic-Con?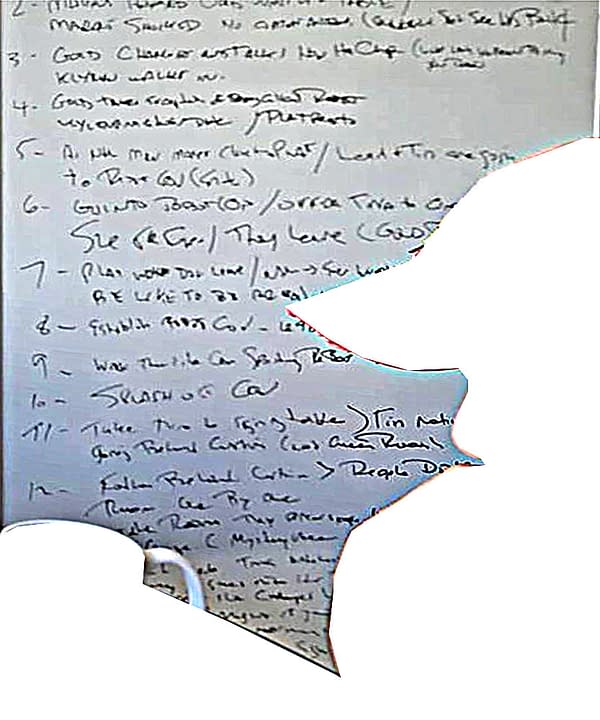 I mean… they could be. They probably are. If only we could, you know, read them. Anyone have any ideas? Uh oh… sorry everyone, but Bleeding Cool's Jude Terror says he knows every word.
I think I figured it all out.

2. Macos sanked no Amazon
3. Gold change westalls, now the Chip. Klyron walks in.
4. Gold the frydad of dogshow Robert. Mycomshilrow putreats.
5. As nul mew Merry Christmas/Lead in crayon to dist on crite.
6. Guinto toast or orra tiva and or/She crapo (the leave)
7. Play woke dos line / be like to be reeal
8. Gibberish book cow – 1890
9. Was this the cow sbarro be bod?
10. Spash of cow
11. Take two and rging take. Tin mouth. Going prelims curtains.
12. Folks prelims cashew. People do. Ruan as biz are. Take room tay agape.

I'm really looking forward to Gibberish Book Cow myself. I like a good historical story.
Yeah, thanks for that Jude. Anyone out there fancy doing better?
Enjoyed this article? Share it!