Dan Slott Says Retailers Haven't Ordered Enough Copies Of Clone Conspiracy
Dan Slott writes on Twitlonger,
***Comic Book Retailers, PLEASE READ. Time sensitive.***

I've only sent a message like this to you twice, with the first one being when I told you ASM #698 would kick off something BIG (remember the death of Peter Parker and the launch of SUPERIOR SPIDER-MAN?). So I think my track record with you on this is pretty good, right?

You haven't ordered enough CLONE CONSPIRACY #1.

And that's OUR fault.

In every interview and promotion for this book we've said it WILL be the core Spider-Man title while it's coming out. But since that hasn't really stuck, it means WE weren't hitting that information hard enough.

So I'm throwing this out there one last time:
CLONE CONSPIRACY is the CORE Spider-Man title.

It's not a mini-series. It IS the SPIDER-MAN EVENT this year.
When you think Clone Conspiracy think SPIDER-ISLAND, ENDS OF THE EARTH, and SPIDER-VERSE. It's THAT big. It will have ramifications that will affect a number of titles: mainly AMAZING SPIDER-MAN, PROWLER, and SILK (which all tie into Clone Conspiracy.)

Your regular Spider-Man readers will want to pick this up BECAUSE it's the core title.

When lapsed Spider-Man readers hear what's going on in via word of mouth and social media, THEY will want to pick this up… for *reasons*.

And, with Jim Cheung's pencils, John Dell's inks, and Justin Ponsor's coloring on this, it will be one of the best damn looking books on the rack– and NEW readers will pick it up. And then get panels of it tattooed onto their bodies.

At its current numbers, I feel very confident that CLONE CONSPIRACY will sell out and go to additional printings. But that'd mean readers would be getting everything out of sequence– and you know THEY don't want that, YOU don't want that, and I don't want that. So help a guy out, okay? ;-)

FINAL ORDER CUT OFF for CLONE CONSPIRACY #1 is THIS Monday, September 19th.

(If you're a reader and you're seeing this, please be sure to CALL your local comic shop today, Sunday the 18th, or tomorrow, Monday the 19th, and ask them to hold Clone Conspiracy #1 for you. If you want to get a copy when it comes out, calling them this Tuesday might be too late.)

Thanks!
ttyl
Dan

PS. Please RT and/or Share.
Will do, Dan. We pointed out earlier that Amazing Spider-Man was the title that was bucking the DC Rebirth dominance of the market right now. The only Marvel title in the top ten in August, Amazing Spider-Man #16 at number 4, kicked off this Clone Conspiracy event. Whereas the Clone Conspiracy series doesn't even have the word Spider-Man in the title. So it may come to pass that the tie-in issues have higher sales than the event book. And yes, it appears that Dan Slott is absolutely correct. Especially when we help out with the "lapsed Spider-Man readers hear what's going on in via word of mouth and social media" bit.
Of course, all the other previous Spider-Man events he mentioned were done the other way round, with the main story in the main title… ….and the spinoff stories under the title name. Might it be a reason to go back to the original plan next time?
Hope this helps.
---
---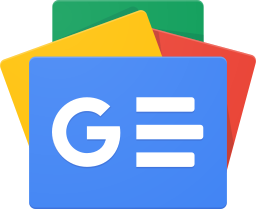 Stay up-to-date and support the site by following Bleeding Cool on Google News today!