Posted in: Comics, NYCC | Tagged: comic con, Comics, entertainment, new york, new york comic con, NYCC, nycc 2016, nycc16
---
Dan Slott Will Never Deal With "Sins Past" – The Q&A Of The Marvel True Believers Panel By Hugh Sheridan reporting from the True Believers panel at New York Comic Con…
Dan Slott, Robbie Thompson, Nick Spencer and Peter David were panelists on Marvels True Believers panel today. This panel was supposed to be for Marvel Unlimited Digital subscribers only (though there seemed to be no problem with anyone getting in) and they promised exclusive first looks at upcoming art as well as some video presentations.
And answers. To questions.
The first question was a young man who in a seemingly unintentionally dramatic way said " I have been a Marvel fans for a few years and
I have some questions" which the crowds collectively reacted to with "oooh!"
The panel was asked which Marvel character they think would make a good president?
Peter David replied immediately " Nick Spencer's Steve Rogers"
Nick Spencer said "Sam Wilson would make a great president"
Peter David gave a more serious answer "Bruce Banner or Jaimie Madrox – Madrox could be everywhere!"
Robbie Thompson – " Ben Grimm"
Slott – " Well, not Peter anyway [meaning Peter Parker]"
Peter David " Me? C'mon man!!"
Slott "No – you would make a great President! I think I'm actually going to write you in!"
A questioner asked if "Gamorra is really coming out in December or is just another trick?"
Marvel staffer Chris D'Lando – who was in the audience – piped up saying "yes!". The creative team is Guardians of The Galaxy screenwriter Nicole Perlman and Marco Chechetto.
The questioner also chided the panel because it was all male – which the panelists agreed was "unfortunate"
A questioner asked if Gail Simone would ever write "Logan" – it seemed she meant Wolverine rather than Old Man Logan.
The panel did not know – but Slott said " I would love to see Simone write Cyclops!"
Simone has expressed antipathy to the character. When the crowd gave a knowing laugh Slott said " oh yeah these are the real internet comic geeks here"
A fan expressed his love of Superior Spider-Man – any chance we could see more?
Slott seemed to suggest that the character would be back "Well Otto is back…stuff is gonna happen, keep reading"
Is Miles Morales part off the Clone Conspiracy?
Slott: "No, Miles is very busty with his own series and Civil War 2". Prowler, Silk and Amazing Spider-Man are the only ongoing books involved.
Slott was asked if Gwen Stacy's kids from Sins Past would be part of the story
"Yeah I'm not dealing with that"
"I'm never going to deal with Sins Past or Facade, Facade sucks".
Peter David was asked if he would ever produce a Captain America 2099 book.
He said he would love to and loves the character. When artist Will Sliney first sent David his initial designs for the character, David rejected them saying she was too thin and model like. He wanted the character to bulked up from the super soldier serum like Steve Rogers.
The reaction from fans to the character design they settled on has been divided along gender lines said David. Men think she doesn't look good but "women love her".
He suggested that fans ask Marvel for a series starring the character. He said that the only reason he is on Spider-Man 2099 is because fans demanded he be the one to write the series, so fan pressure works.
A fan asked if Doc Ock would retain his Superior Spider-Man memories when he returns?
Slott answered "read #20. You will be satisfied … or not"
Another fan asked Spencer about "Captain Hydra" – did the cosmic cube really change what happened or was it all "just in his head"
Spencer did not directly answer, but he said that it was a good question because a lot of the press around the book talked about Rogers "being brainwashed". Spencer said that they had never actually said this and that in the past the cube had worked "by actually changing reality" so it will be "interesting to see".themes
Spencer was praised by a questioner who appreciated all the topical and political themes in the Sam Wilson series.
Spencer thanked the fan and said that it was only natural that the book would have "political themes" as Wilson was a social worker and that he wanted to explore the "reality of how the world would treat" someone like him taking on the role.
The panel was asked if Marvel had the rights to do an Indiana Jones book yet?
The idea was very popular with the panelists but none of them had heard anything.
Slott said that if they do a series that they will have to throw "Charles Soule, Brian Bendis and me in a pit" to settle who will get to write it.
Slott was asked about the ending of the Amazing Spider-Men series from a year ago, which showed Peter Parker saying "oh my god" on realising something when he returned to his home dimension. Would this eccer be explained?
Slott – "that's Brian Bendis' story."
"Didn't you collaborate on the story" the questioner asked
"No, he just beats me up"
"No, no, I really love him. He has the other half of my locket"
Will Slott ever bring more Fantastic Four characters in to Silver Surfer?
Slott said that the new "Lightbringer" Galactus will be showing up in the series soon.
David was asked if the X-men 2099 would reappear in Spider-Man 2099
"They will be guest-starring in the new Captain America 2099 book" he joked
Spencer was asked about The Winter Soldier and whether he would be appearing in his books?
He is in Thunderbolts, Spencer explained, but that title will have repercussions for his Steve Rogers series and the two books will be connected.
Penagos was asked about any new technology for the Marvel Unlimited app such as 3D or sounda effects?
Penagos said that they have a development team that is working on new stuff, and seemed to suggest that there was work being done on those ideas.
Finally the panel was asked about the possibility of doing a new crossover with DC?
The panel had no news to report on that front, but Peter David expressed enthusiasm for the idea.
He said the Marvel Vs DC event in the late 90s was one of the "best creative experiences of his life" as he and (DC editor) Mike Carlin went to (former Marvel Executive Editor) Mark Gruenwald's apartment to plot the story and "just geeked out".
He said that he hoped "Marvel and DC – or more accurately Warners and Disney" can work things out "because it could be "tremendously entertaining".
---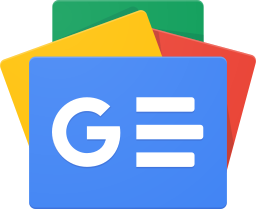 Stay up-to-date and support the site by following Bleeding Cool on Google News today!