Dark Ark #7 Review: What Lies Beneath the Ark
We see a friendship Khalee formed before the flood, and, in the present, the monsters return to report their findings to Shrae. This leads to Shrae making a deal with one of the monsters, and that deal is as dark as any he has made with other entities before.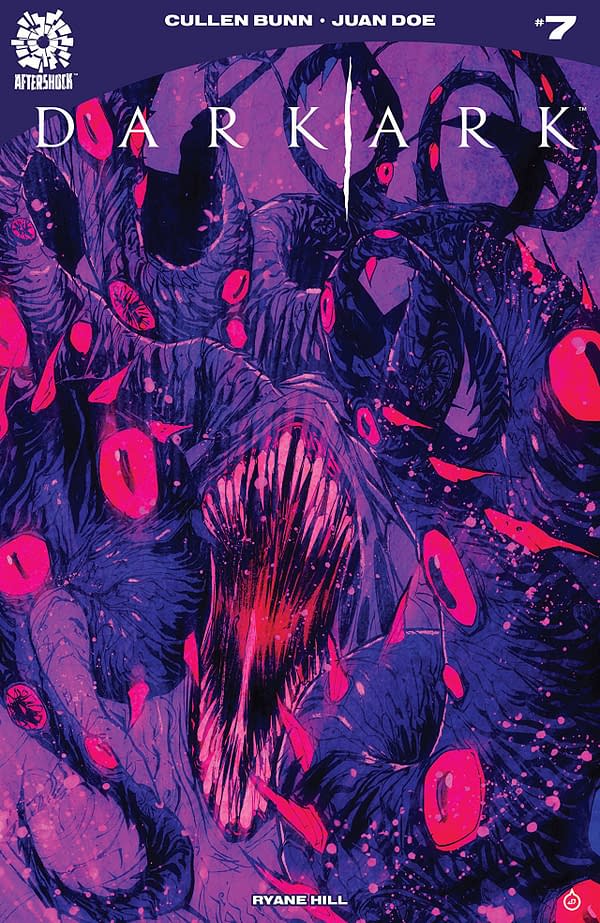 Dark Ark #7 builds more conflict within Shrae's family as the horror of Shrae's actions continue to get to them. It builds a little upon the shocking end to Dark Ark #6, though not until the end and only a little.
The opening flashbacks mostly serve to build a conflict between Khalee and Shrae. It feels a little undercooked and contrived, as said conflict would feel justified on the simple basis of what Shrae is doing to the people in the hold of his ark.
We get a short scene of Noah and his own struggles, and they contextualize what we saw at the end of last issue.
Kruul has a significant role in the book, and he is probably the most interesting monster on the boat. He seems to have his own values beyond simply feeding, and he's a manticore. Manticores are just cool on their own merit.
Juan Doe's artwork builds a cruel and cold world full of horrors and monsters. The sky is always blotted out, and the characters are simple in design but expressive and distinct from one another regardless. The creatures look cool, and the color work layers on that atmosphere of despair and hopelessness inherent in the narrative.
Dark Ark #7 is a slower issue, but it's far from a bad one. It builds up characters, slowly submerges into the mysteries revealed at the end of the prior installment, and Juan Doe continues to show a knack for atmosphere building and color work. This one earns a recommendation. Feel free to check it out.