Davey The Mackerel And More Next Week From Valiant
You may be sitting down right now to read the comics you grabbed from your local shop today, but we have previews for two Valiant comics shipping next week. The second issue of A&A: The Adventures of Archer & Armstrong and issue six of Wrath of the Eternal Warrior will both be on shelves. I think Valiant is going for the longest titles in comic history award or something.
A&A: THE ADVENTURES OF ARCHER & ARMSTRONG #2
Written by Rafer Roberts Art by David Lafuente Covers by Lafuente, Kano, Monica Gallagher, Roberts and Phil Jimenez.
Reunited…and it doesn't feel so good. After following Armstrong into the depths of his infinite satchel in a search for booze, Archer and his partner, history's most inebriated immortal, have found themselves prisoners of…uh…what's this villain's name again? Armstrong may not be able to remember what their captor, Bacchus, is all about, but he sure is upset by the memories tied to a rare bottle of wine. What secret is about to come roaring out of the past to haunt him? And is Archer doomed to the repeat Armstrong's tragic mistakes? Plus: It's a day in the life of Valiant's new breakout character of 2016 – hey kids, get ready for DAVEY THE MACKEREL! Valiant's latest blockbuster ongoing series goes even farther down the rabbit hole when "IN THE BAG" continues right here from rising star Rafer Roberts (Plastic Farm) and comic book superstar David Lafuente (Ultimate Spider-Man)!
WRATH OF THE ETERNAL WARRIOR #6
Written by Robert Venditti Art by Juan Jose Ryp Covers by Phil Jimenez, Ryp and Pere Perez
"PRELUDE TO LABYRINTH" – PART 2! As Gilad's oldest enemy returns, the Eternal Warrior looks to the battles of the past to prepare for war in the present. The year's smash-hit new series prepares for a shocking new story arc here with the second chapter of a special, two-part prelude reintroducing one of the greatest villains of all time! Jump on board here as New York Times best-selling writer Robert Venditti (BOOK OF DEATH) and blockbuster artist Juan José Ryp (NINJAK) pave the road to "LABYRINTH" with bone, blood, and wrath!
---
---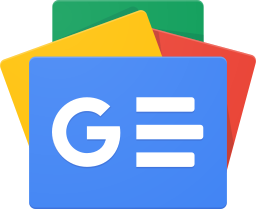 Stay up-to-date and support the site by following Bleeding Cool on Google News today!