There are always a few changes 'twit solicitation and publication. And the conclusion of Dark Nights: Metal #6 a few more things DC Comics is able to admit.
The newly-exclusive art team of Alvaro Martinez and Raul Fernandez have been pulled off Detective Comics to get a lead on their new series Justice League Odyssey also written by James Tynion IV.
As a result, Detective Comics #979 will now be drawn by Phillipe Briones, recently seen drawing Justice League.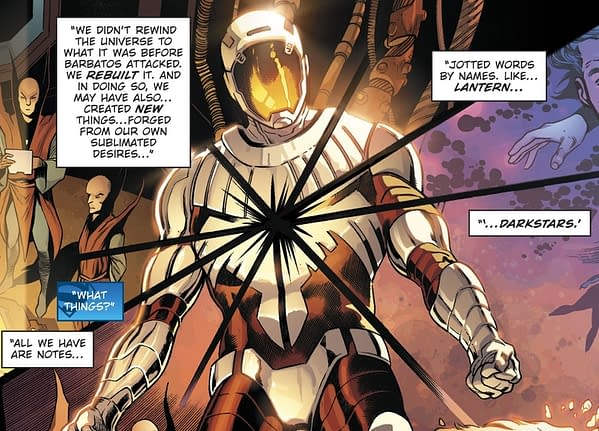 And the upcoming Hal Jordan And The Green Lanterns storyline will now be changed from Darkest Before Dawn to Darkstars Rising, reflecting the plotline of the Controllers, metals and Green Lantern Guardians revealed at the end of Metal #6…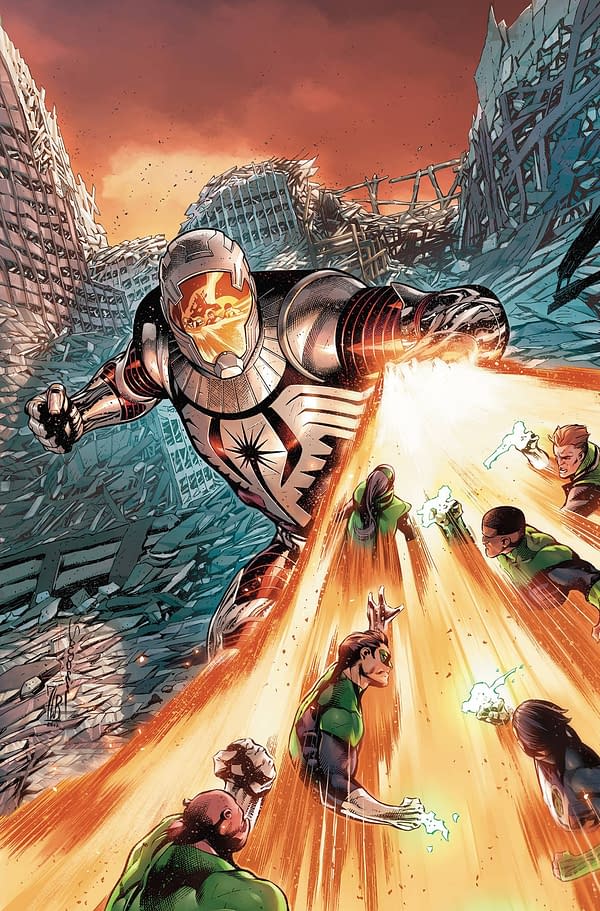 A '90s group of intergalactic policemen created by Michael Jan Friedman and Mike Collins. And in the comics, created and run by the Controllers, an offshoot of the Guardians of the Universe, to impose order.
And now they're back…
HAL JORDAN AND THE GREEN LANTERN CORPS #42
(W) Robert Venditti (A) Jordi Tarragona, Rafael Sandoval (CA) Rafael Sandoval, Jordi Tarragona
"DARKSTARS RISING" part one! Hal Jordan is the paragon of a Green Lantern: Courageous and unrelenting. But even a hero can sometimes doubt the methods they're known to use. And in those moments, something dark creeps in and it can create an evil the universe isn't ready to face!
HAL JORDAN AND THE GREEN LANTERN CORPS #43
(W) Robert Venditti (A/CA) Sciver, Ethan Van
"DARKSTARS RISING" part two! A mysterious object breaks into the Sciencells and abducts former Green Lantern, Tomar-Tu. Hal Jordan flies into action to save his friend, but what he's confronted by may be too much for the greatest Green Lantern!
DETECTIVE COMICS #979
(W) James TynionIV (A) Philippe Briones (CA) Alvaro Martinez, Raul Fernandez
"Batmen Eternal" part four! Ulysses Armstrong knows everything there is to know about Tim Drake's future-including every inevitable step he'll take on the road to becoming a dark version of himself! Unfortunately, Ulysses is perfectly happy to take everything from him…and use it to give birth to an unstoppable menace!
Enjoyed this article? Share it!