Classic DC Comics Character Gets a New Legacy Successor in Today's Justice League Odyssey #15 (Spoilers)
Once you start looking for DC Comics 5G lead-ins, you can't stop. Such as today's Justice League Odyssey #15 by Dan Abnett, Will Conrad, Rain Beredo and Pere Pantazis. With a great role for Dex-Starr…

But, in a final page reveal, it's another Starr character we are concerned with, as we get to meet a new character. Or rather a legacy take on a classic character, as Abnett takes a deep dive.
The DC Comics character Space Ranger first appeared in Showcase #15 in 1958, created by writers Edmond Hamilton and Gardner Fox and artist Bob Brown and with noted similarities David "Lucky" Starr, created by Isaac Asimov in 1952. The Space Ranger was given a cover-starring series in Tales of the Unexpected, starting with issue #40 and lasting until #82 (1959–64). then moved to Mystery in Space for issues #92–99, 101, 103 (1964–65).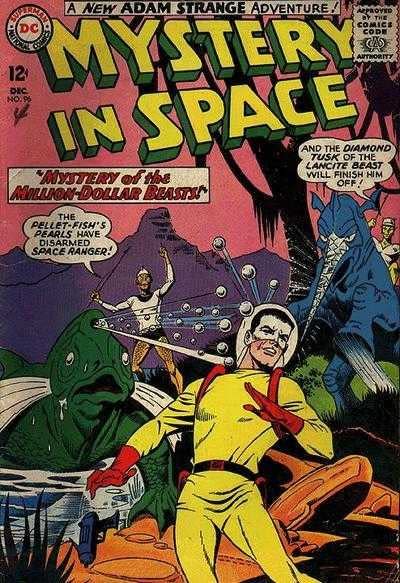 Set in the 22nd century, Space Ranger is really Rick Starr, a seemingly shiftless executive at his gruff, cigar-chomping father Thaddeus Starr's Allied Solar Enterprises. He took on the role of the superheroic interplanetary troubleshooter to battle space pirates, alien invaders, evil scientists and other futuristic threats both cosmic and criminal, hiding his true identity beneath a transparent blue helmet and operating out of a hidden asteroid base via his sleek super-swift scarlet spaceship the Solar King.
Possessing no powers other than his highly developed brain and brawn, the crew cut, yellow and red spacesuit-clad "Guardian of the Solar System" (later "Guardian of the Universe") armed himself with a vast variety of super-scientific gadgets like the all-purpose multi-ray pistol he wore on his weapon belt.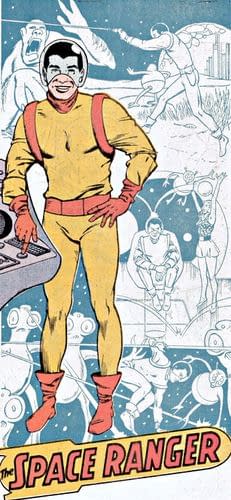 In more recent years, Space Ranger made an appearance in Starman #55 in 1999. He also made a cameo in Mystery in Space #6 in 2007. This led to a greater role in the Trinity weekly series published by DC from 2008–2009 where, in an alternate reality created by the absence of Superman, Batman, and Wonder Woman, Space Ranger is a member of the League, a group of vigilantes hunted by Earth's registered superhumans. When the League goes public during a crisis, the Space Ranger reveals himself to be J'Onn J'Onzz, the Martian Manhunter, in disguise. Most recently he appeared in DC's 2013 Threshold comic by Keith Giffen, recreated as Ric Starr.
But there's no room for starr bros in Justice League Odyssey #17 as, bathed in the light of a Doom Sigil, a certain character gets to work…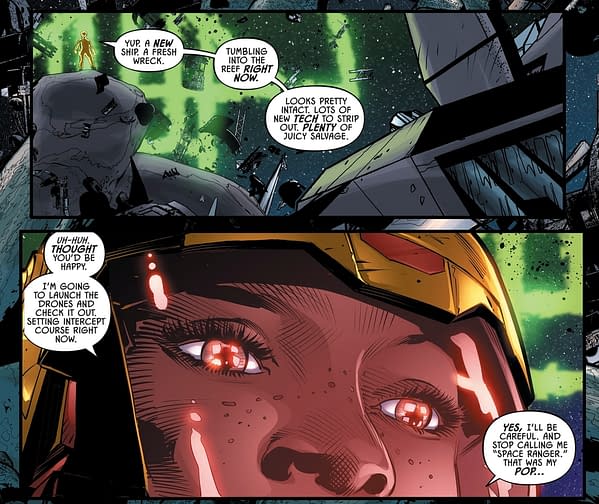 Don't call her Space Ranger…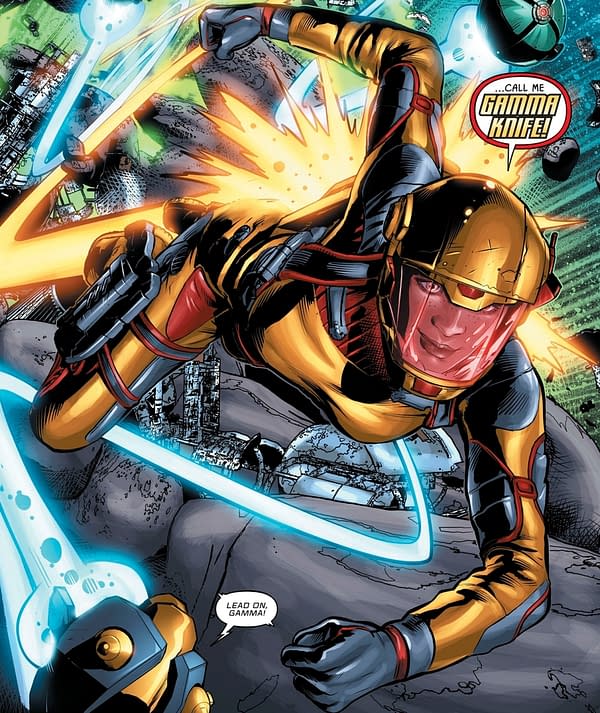 But Gamma Knife. A new legacy character for the DC Cosmic universe.
Justice League Odyssey #17 is published today.
JUSTICE LEAGUE ODYSSEY #15 YOTV ACETATE
(W) Dan Abnett (A) Will Conrad (CA) Neil Googe
The Black Cube wakes! The new JLO team battles a massively powerful threat aboard their ship…and the ship is the first casualty. Stranded in space, Jessica Cruz's leadership skills are tested to the limit as she tries to bring her dysfunctional crew together as a team before they all perish!In Shops: Nov 13, 2019
SRP: $3.99
And you can get a better look at Gamma Knife, it seems, on the cover of nezt month's issue.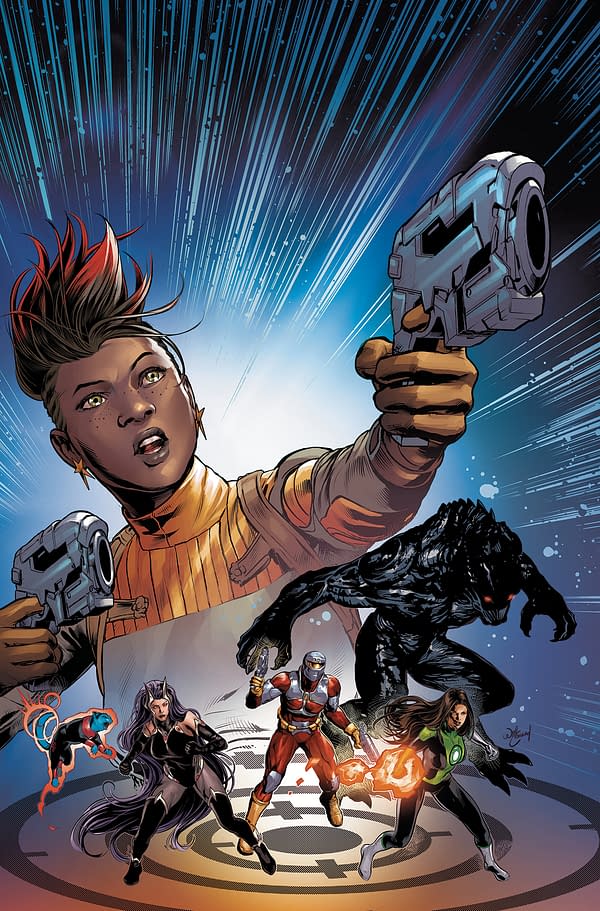 JUSTICE LEAGUE ODYSSEY #16
(W) Dan Abnett (A/CA) Will Conrad
Jessica Cruz and her new Justice League Odyssey squad are hardly a team…just a bunch of misfits and old rivals thrown together by chance. Only one cause unites them: stopping the newly empowered, godlike Darkseid. But when they're outgunned and stranded on a hostile world, can they even begin to fight the ruthless forces of Sepulkore, or will an unexpected new ally change the course of their struggle forever?In Shops: Dec 11, 2019
Final Orders Due: Nov 18, 2019
SRP: $3.99
---
---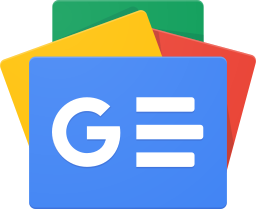 Stay up-to-date and support the site by following Bleeding Cool on Google News today!