DC Comics February 2020 Solicitations, Amethyst, Aquaman, DCeased, Flash, Leviathan, Birds Of Prey, Frankensteined
DC Comics' February 2020 solicitations will go up later today. But first, as is traditional, we get a chance to Frankenstein those that have already been let out there in one form or another…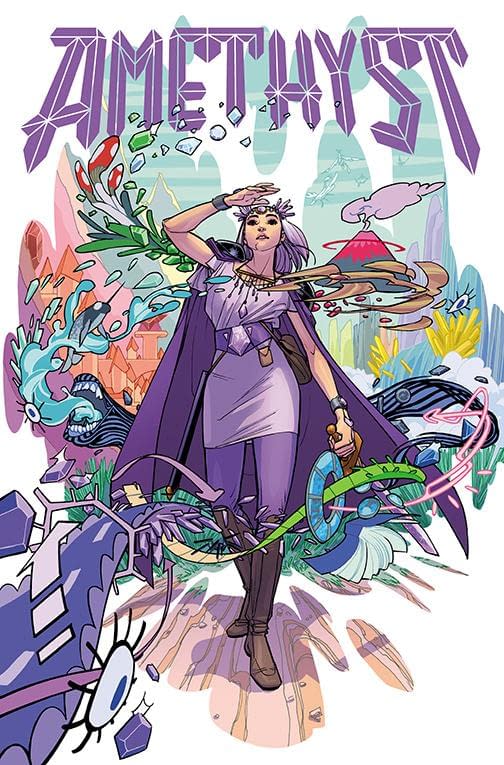 AMETHYST #1
Written and drawn and coloured by Amy Reeder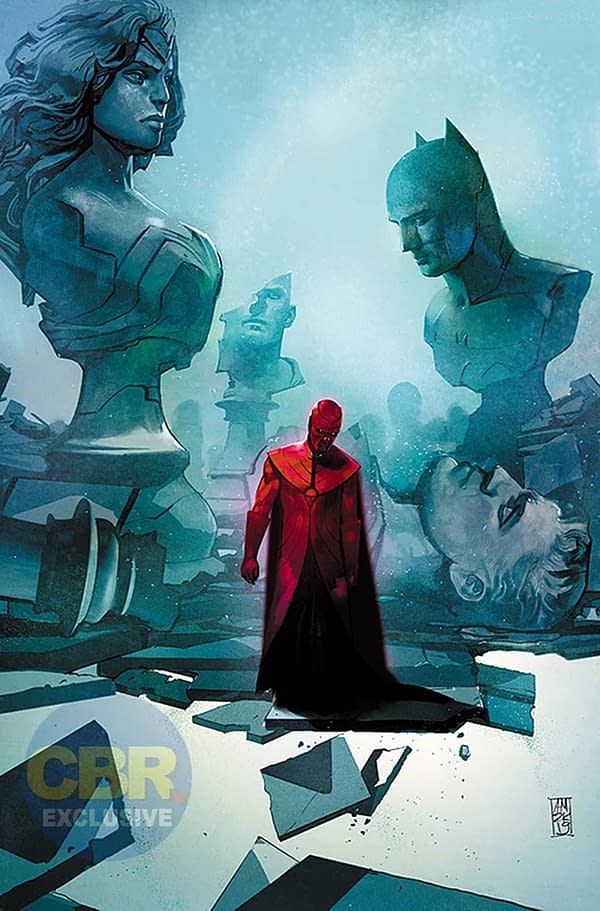 LEVIATHAN DAWN #1
Written by Brian Bendis and Alex Maleev.
One-shot.
AQUAMAN #57
Release Date: February 19th, 2020
Written by: Kelly Sue DeConnick
Art by: Robson Rocha, Daniel Henriques
Cover art by: Robson Rocha, Daniel Henriques
Variant Cover by: Kris Anka
In this issue, Mera and Aquaman welcome their very own Aquababy! In the wake of Black Manta's attack on Amnesty Bay, Aquaman encounters a new crisis when Mera unexpectedly goes into labor…and things don't look good for the queen of Atlantis. Don't miss this historic, emotional issue that kicks off a bold new era for Aquaman!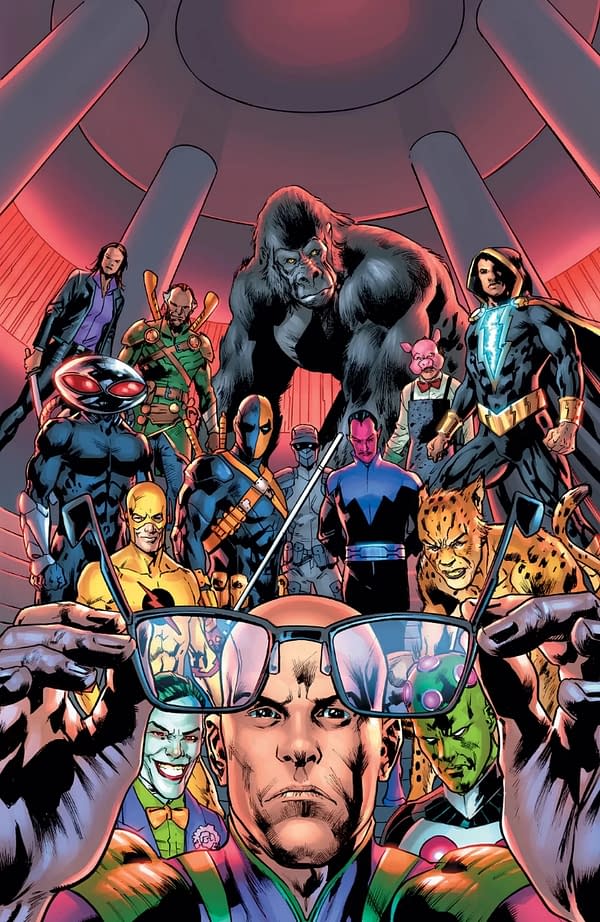 SUPERMAN: VILLAINS #1
written by BRIAN MICHAEL BENDIS, MATT FRACTION, GREG RUCKA, and JODY HOUSER
art by BRYAN HITCH, STEVE LIEBER, MIKE PERKINS, and EDUARDO PANSICA
cover by BRYAN HITCH
The Man of Steel's greatest villains react to the biggest news to ever rock the DC Universe. Lex Luthor, Mongul, Toyman, The Joker, and more of the world's greatest villains must come to grips with how the world changes now that the truth has been revealed by Superman. Some of comics' most unique and creative voices unite to tell a story that changes all the rules.
ONE SHOT
ON SALE 02.12.20
$5.99 US | 48 PAGES
FC | DC

HARLEY QUINN AND THE BIRDS OF PREY #1 (Of 4)
By Amanda Conner and Jimmy Palmiotti
With Harley finally done with The Joker, she's moving forward with her life (as only she can) until she's beset by a rogue's gallery of Gotham City's worst villains, the target of a $10,000,000 bounty placed on her head by the Clown Prince of Crime. It will take the help of Black Canary, Cassandra Cain (a.k.a. Batgirl), Renee Montoya, and the Huntress to help Harley and get to the bottom of why The Joker has turned Gotham's worst loose on her.BLACK LABEL $5.99.
DC's CRIMES OF PASSION #1
Written by: James Tynion IV, Steve Orlando, Sina Grace, Jay Baruchel, Stephanie Phillips, and More
Art by: Greg Smallwood, Riley Rossmo, Andi Tong, Mike Norton, Anthony Spay, and More
Cover by: Yasmine Putri
Passion. Betrayal. Murder. When you're a private investigator, these are things you experience daily. But when you add capes to the mix—like Batman, Catwoman and Harley Quinn? Things get even messier. The name's Slam Bradley and I'm telling you that this year's Valentine's Day special has more intrigue than you can shake a stick at. Ten tales of love—the kind of love that can push people over the edge. Don't miss it…or I'll make you pay.

February 5th, 2020. 80-page prestige one-shot #9.99 .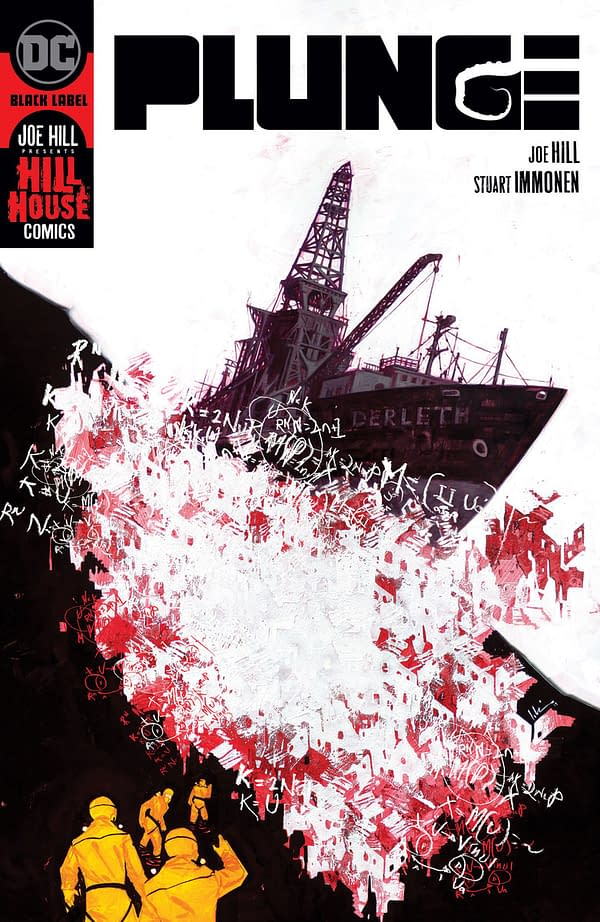 PLUNGE #1
written by Joe Hill
art by Stuart Immonen
cover by Jeremy Wilson
card stock variant cover by Gary Frank
In the aftermath of a devastating tsunami, an exploration vessel known as the Derleth begins sending an automated distress signal from a remote atoll in the Bering Strait. The only problem is that the Derleth has been missing for 40 years. Marine biologist Moriah Lamb joins the Carpenter Salvage team to recover the Derleth's dead…only to find that in this remote part of the Arctic Circle the dead have plenty to say to the living…Joe Hill and Stuart Immonen's Plunge into terror begins here!
ON SALE 02.19.20
$3.99 US | 1 OF 6 | 32 PAGES
CARD STOCK VARIANT COVER $4.99
FC | DC BLACK LABEL
AGES 17+
DCEASED: UNKILLABLES #1
written by Tom Taylor
art by Karl Mostert and Trevor Scott
cover by Howard Porter
card stock variant cover by Francesco Mattina
The blockbuster DC series returns to answer this question: What did the villains do when the heroes failed and the world ended?
Spinning out of the dramatic events of 2019's smash hit, writer Tom Taylor returns to this dark world with a street-level tale of death, heroism and redemption. Led by Red Hood and Deathstroke, DC's hardest villains and antiheroes fight with no mercy to save the only commodity left on a dying planet of the undead—life!
3 ISSUES: ON SALE FEBRUARY – APRIL 2020
$4.99 US (CARD STOCK VARIANT COVERS $5.99)
48 PAGES EACH
BATMAN: PENNYWORTH R.I.P. #1
Written by James Tynion IV and Peter Tomasi with art by Eddy Barrows, Eber Ferreira, and more.
In issue #77 of Batman, the unthinkable happened. Readers everywhere were stunned to see Alfred Pennyworth—the faithful butler to not only Batman, but all the Bat-Family—meet a brutal end at the hands of Bane. Alfred Pennyworth served the Wayne fam­ily for decades—even through the terrible loss of the Dark Knight's parents. His shocking death at the hands of Bane is the only event that could possibly compare to that fateful night in Crime Alley, and it leaves Bruce at a similar crossroads. If Alfred was the glue that held the Bat-Family together, how will Batman deal with that all falling apart? And if the Caped Crusader is to be truly alone, he might either hang that cape up once and for all…or double down and carry on with this vengeful quest for­ever. Batman: Pennyworth R.I.P. celebrates the life of one of the most important people in the history of Gotham City, while also addressing questions about what's next. 48-page Prestige Format one-shot February 12th.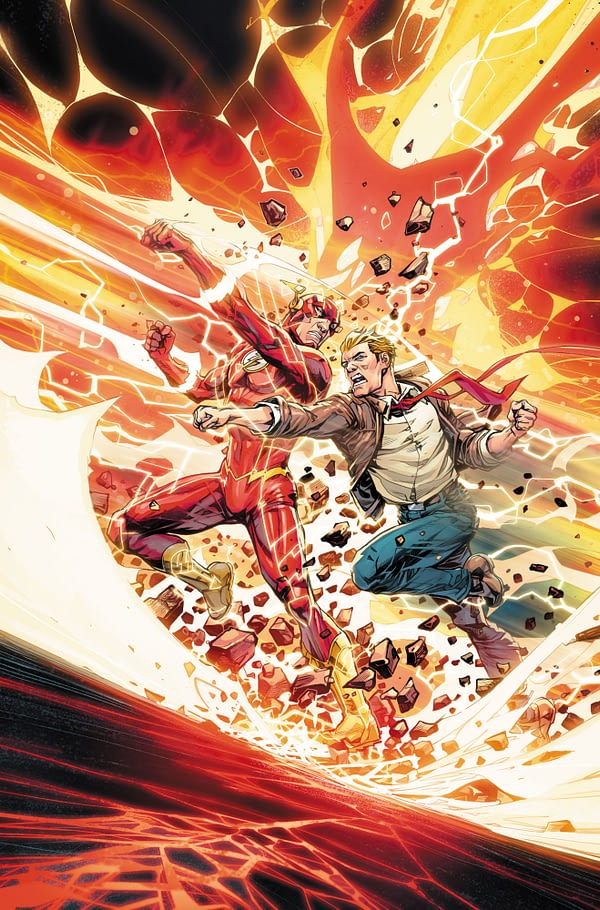 FLASH #750
Written by Joshua Williamson, Geoff Johns, Marv Wolfman, drawn by Francis Manapul, Rafa Sandoval, Jordi Tarragona, Stephen Segovia, David Marquez, Bryan Hitch, Riley Rossmo, Scott Kolins and Michael Moreci.
1940s variant cover by Nicola Scott
1950s variant cover by Gary Frank
1960s variant cover by Nick Derington
1970s variant cover by José Luis García-López
1980s variant cover by Gabriele Dell'Otto
1990s variant cover by Francesco Mattina
2000s variant cover by Jim Lee and Scott Williams
2010s variant cover by Francis Manapul
This landmark issue of The Flash is highlighted by an original story, "The Flash Age," that kicks off a new arc for series writer Joshua Williamson and artists Rafa Sandoval and Jordi Tarragona. Barry Allen's life is being torn apart by a supercharged Speed Force as the story Williamson's been building toward since issue #50 comes to a head when a new threat appears on the horizon: the deadly Paradox. Destined to destroy the Flash's legacy, Paradox sends his herald, Godspeed, to trap the Flash family! 80-page prestige format issue, February 26, 2020, $7.99.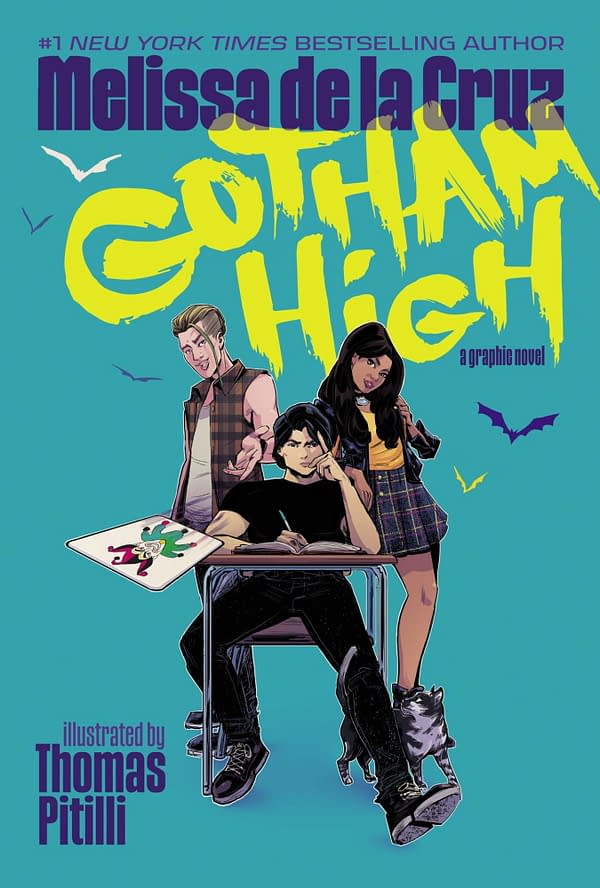 GOTHAM HIGH
Written by Melissa de la Cruz and illustrated by Thomas Pitilli

From the #1 New York Times bestselling author of Alex and Eliza and The Witches of East End comes a reimagining of Gotham for a new generation of readers. Before they became Batman, Catwoman, and The Joker, Bruce, Selina, and Jack were high schoolers who would do whatever it took–even destroy the ones they love–to satisfy their own motives.
After being kicked out of his boarding school, 16-year-old Bruce Wayne returns to Gotham City to find that nothing is as he left it. What once was his family home is now an empty husk, lonely but haunted by the memory of his parents' murder. Selina Kyle, once the innocent girl next door, now rules over Gotham High School with a dangerous flair, aided by the class clown, Jack Napier.

When a kidnapping rattles the school, Bruce seeks answers as the dark and troubled knight–but is he actually the pawn? Nothing is ever as it seems, especially at Gotham High, where the parties and romances are of the highest stakes … and where everyone is a suspect.

With enchanting art by Thomas Pitilli, this new graphic novel is just as intoxicating as it is chilling, in which dearest friends turn into greatest enemies–all within the hallways of Gotham High!