DC Comics July 2021 Solicitations, Frankensteined
Last year, Adam Phillips, former Director, Marketing Services at DC Comics, who did the regularly monthly solicitations was made redundant. It was his last day, two months ago.
Four weeks from today and I'm done at DC. #noregrets

— Yes, that Adam Philips (@adam_philips) January 22, 2021
Not gonna lie. Today was a good day.

— Yes, that Adam Philips (@adam_philips) February 24, 2021
Well, there goes my DC Comics computers and such! Courier just stopped by to pick up the pieces.

— Yes, that Adam Philips (@adam_philips) February 25, 2021
And it seems the work was reassigned rather than someone rehired. What with things being the way they are and all. As a result, DC Comics solicits, which would have normally been out last Friday, are a little later in being collated and scheduled. Same as last month. Just in case anyone thinks the sky is falling in, as they usually. Here are details on the few July-scheduled books already released.
Icon and Rocket: Season One #1
Written by Reggie Hudlin and Leon Chills, with art by Doug Braithwaite and covers by Taurin Clarke
"What happens when superheroes actually make a difference? When Raquel Ervin broke into the home of a wealthy Black lawyer, she didn't expect to learn that he was a nearly omnipotent alien, lost in despair of ever returning home—and he didn't expect that she would inspire him to emerge from the shadows and become a force for change on the planet he's trapped on. What starts out as a simple request to stop the drug trafficking in her neighborhood turns into a mission to eliminate the drug trade worldwide. However, this act of heroism has unexpected consequences, making the pair the two most wanted criminals in the world when actually stopping crime leads to the collapse of the global economy! July 27th.
Batman/Catwoman Special #1
Tom King, John Paul Leon, and Dave Stewart
Card stock covers by John Paul Leon, Lee Weeks (variant), and Bill Sienkiewicz (variant).
Some great romances are destined to be. The Batman/Catwoman series shows readers the romance between Bruce Wayne and Selina Kyle as it changed over their lives, but what about their connections from before they became costumed adventurers? Whether it was fate or coincidence, this story gives even more reasons why Selina and Bruce's connection is one of the most enduring love affairs in comics. This special one-off issue traces the life of Selina Kyle from her earliest days to her entry into the criminal underworld, and reveals that Bruce was actually a presence in her life all along. $5.99 US for 48 pages DC's Black Label 17+ July 20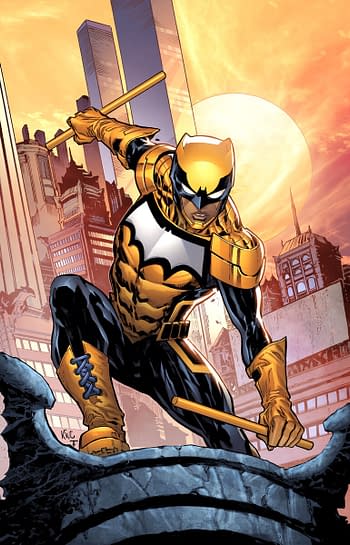 Batman Secret Files: The Signal #1
The return of Duke Thomas, a.k.a. The Signal, kicks off this series on Tuesday, July 6. In a story written by Tony Patrick (Batman and The Signal) with art by Christian Duce (The Flash, Detective Comics, Justice League vs. Suicide Squad). The Signal comes back as Gotham City's daytime protector after his time with the Outsiders. But during his sabbatical from his hometown, everything about the city and the people closest to him changed. And the mystery of the White Market, a deadly source of weapons being trafficked into Gotham City that even Batman can't track down, will only push the Signal further away from everything he knows and into a brand-new world of danger. This 40-page one-shot features a main cover by Ken Lashley with a variant cover by Cully Hamner (Batman and The Signal).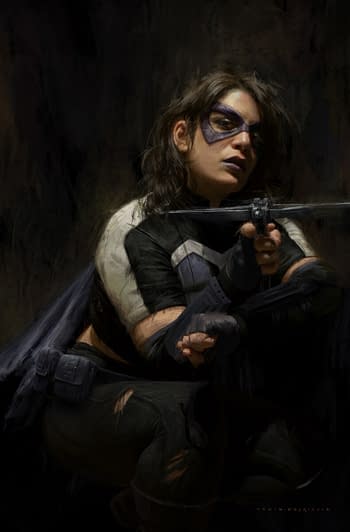 Batman Secret Files: Huntress #1
On Tuesday, July 27, Detective Comics and Eisner Award-winning writer Mariko Tamaki teams up with acclaimed Stray Bullets writer/artist David Lapham for a new tale featuring Gotham City's Violet Vengeance! Huntress has been through a LOT lately…including her brain being invaded by a violent parasite bent on sending her on a deadly slugfest. If that wasn't enough, now she has to deal with enhanced abilities too, thanks to a villain by the name of Vile. This parasite has given her the ability to see through the eyes of his victims, and this is not her idea of a good time! Huntress isn't one to be played with, and she's on the hunt for Vile, with a crossbow bolt with his name on it! Also weighing in at 40 pages, this one-shot features a main cover by Irvin Rodriguez (Future State: Robin Eternal), with a card stock variant by Riccardo Federici.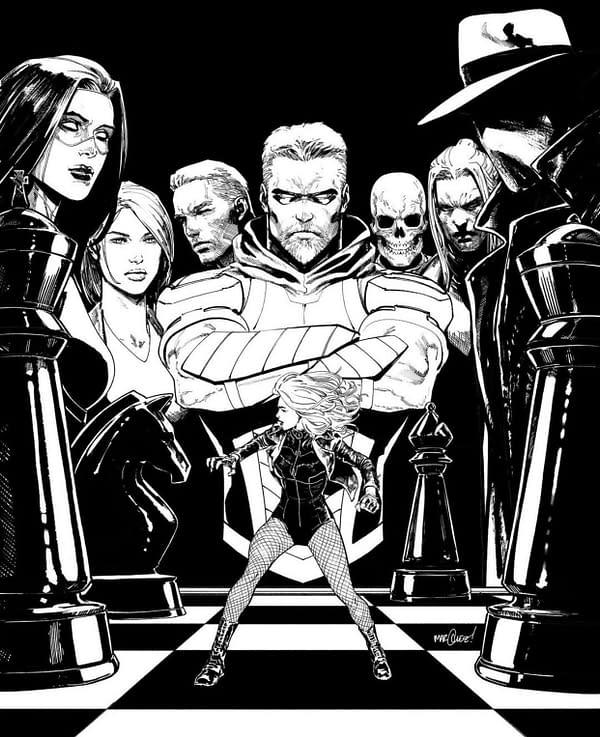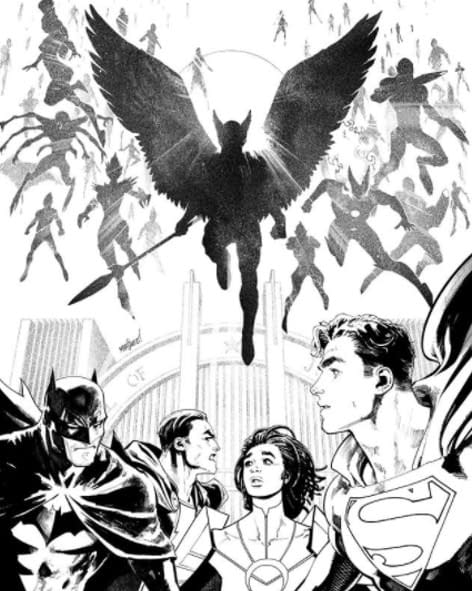 Justice League #64 and #65
Written by Brian Bendis
Justice League Vs. Checkmate?