DC Comics Launches Titans and New Titans to Replace Teen Titans at #WonderCon 2018
Jimmy Leszczynski is on base at the DC Comics Publishers Panel at WonderCon. If it breaks, he's feeding it out to us in London.
We knew that the Titans and Teen Titans comics were coming to an end, with specials to cap off the run, in June.
At the DC Publishers panel at WonderCon, Scott Snyder has been talking about the upcoming changes to the Titans books coming out of Metal and No Justice.
Instead of Teen Titans we get a new series called New Titans as Damian Wayne as the new Robin reforming the Teen Titans, in a new direction, written by Adam Glass — who is also writing the Teen Titans Special for June.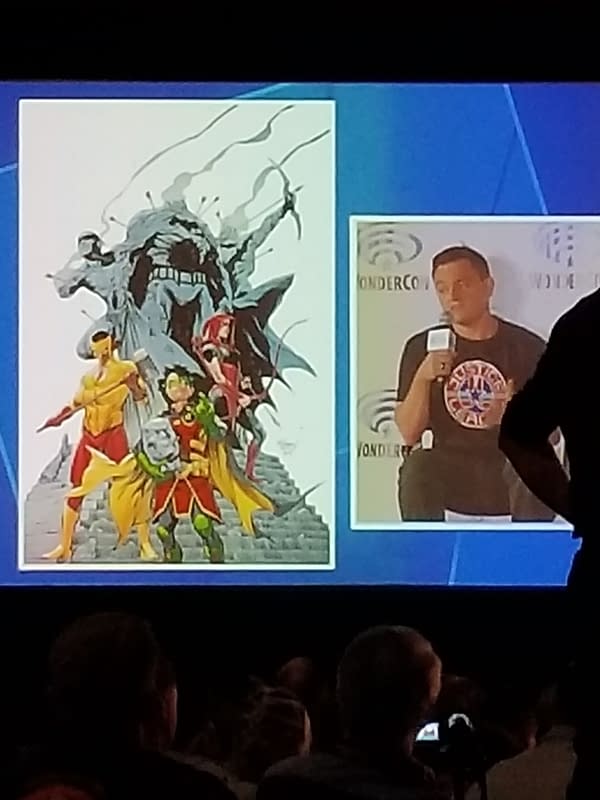 While the new Titans (as opposed to New Titans — man, this will get confusing, can we call it Old Titans?) will be written by Dan Abnett will have a team led by Nightwing, the Old Robin, along with Raven, Beast Boy, Steel, and Miss Martian, and this will be seen as the Justice League training team.