DC Universe Gets a Dr. Harley Quinn Advice Column by Amanda Conner and Jimmy Palmiotti – C2E2
Reporting from C2E2, the DC Universe panel gave a preview of some of the upcoming things you can find on DC's Streaming Service. The Panel was hosted by Sam Humphries, with guests Jimmy Palmiotti, Jim Lee, and Scott Snyder.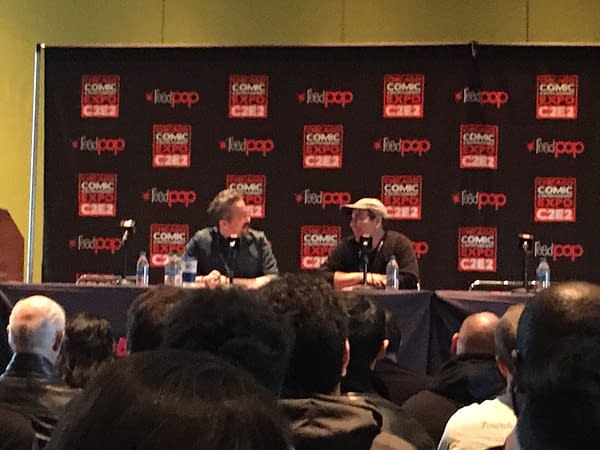 While waiting in line, the crew handed out pennants featuring "sports teams" based off popular DC villains – The Darkseid Invaders, Lex Luthor Masterminds, The Cheetah Beasts and The Joker Maniacs.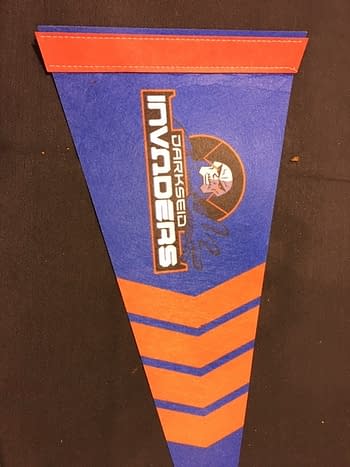 The event started out with a sizzle reel: "This is Your Universe" featuring clips from shows old and new, including DC You and DC Daily.
Their first announcement was that DC Universe will be at multiple conventions this year: NYCC, Emerald City, Fan Expo, WonderCon, SDCC. Also announced was the continuation of Meta Madhouse, this time with the villains featured in the Pennants. Some villains will have a Lazarus Pit save (which villains were chosen by DC talent such as Brian Michael Bendis and others. Another new feature will be the Prediction feature and if your prediction is good enough you can win a trip to Wonder Woman 1984 premiere.
In just a few days, DC Universe will feature a new advice column "Ask Dr. Harley Quinn" by Amanda Connor and Jimmy Palmiotti answering all your questions. The column begins March 4th, so post your questions on the Message Boards.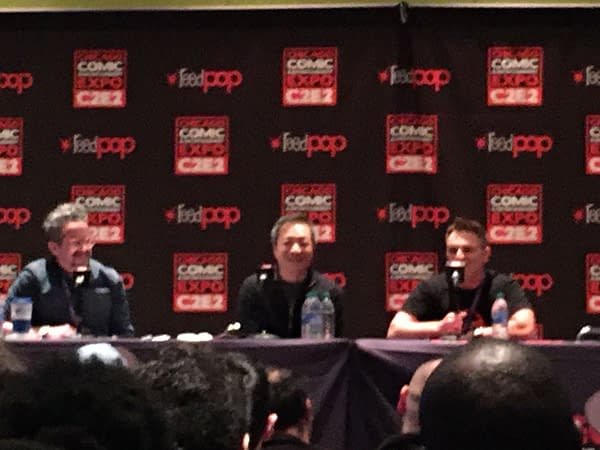 Following these announcements, they showed a DC You Unscripted recap video showing the Pilot Finalists – Cross Country Comic books, Escape From Arkham, and DC Cosplay Clash. Jim Lee was on hand to discuss the pilots for these three new shows, saying "The one's we chose had an emotional connection". He also said that DC Cosplay Clash will be themed to WW84, and Escape from Arkham will be steeped in lore and advised by Scott Snyder himself. Snyder discussed the question: Why do people still live in Gotham? His answer was that Gotham is "trial by fire" and said the show will contain lots of easter eggs and fun elements of the lore. Directors for the new shows are Matt Lincoln (Escape from Arkham), Sarah Thacker (DC's Cosplay Clash), Xavier Burgin (Cross Country Comicshops).
Another new show will be DC Universe's All-Star Games, an actual play RPG show with a star cast playing the classic DC Heroes RPG. Actor Sam Witwer will be the GameMaster, with players Freddie Prince Jr. and Wrestling star Xavier Woods among the players. The story is somewhat based on John Hughes movies: A group of High School students in a Gotham City Suburb.
The panel ended with a phenomenal exclusive first viewing of Season 2, episode 1 of the Harley Quinn Animated Series. I can't give any spoilers, but it was as outrageous as you'd expect if you're a fan of the show.