A New Aging for Jonathan Kent? The DC Universe Timeline Generation 4 in Full, From Wildstorm to Hell Arisen
Yesterday, Bleeding Cool put up the new DC Universe Timeline shown off at the DC Nation panel at New York Comic Con. It caused quite a fuss. Especially at DC Comics who didn't realise this might happen quite so fast, I'm told. Anyway.

And we got a closer look at each of the Generations. Such as Generation 1, representing the first twenty-five years. Then Generation 2, the following fifteen years. Generation 3, the following fifteen years after that. And now Generation 4. The last before 5G.
Lots of detail – including that Booster Gold knows what's going on with this new timeline. And that Jonathan Kent no loner aged when he went on a trip with Jor-El, instead he aged when he went to the future with the Legion Of Super-Heroes. Unless of course he is going to age even more…
Generation 4: The Flashpoint – 5 Year Time Window
Year 1 – Wildstorm. Damian debuts as Robin, Dick Grayson debuts as Batman, Bruce returns, Donna Troy takes over Wonder Woman mantle, War of the Green Lanterns, Hal kills Mad Guardian
Year 2 – Justice League. Court Of Owls, Damian Dies, Kryptonian Armour, Diana back as Wonder Woman, Wonder Woman becomes God of War, Tim returns to lead Teen Titans, Wally and Bart disappear into time stream, Hal is Green Lantern in Justice League, Kyle debuts as the White Lantern, Aquaman joins Justice League, Arthur crowned King again, Booster aware of timeline changes, vanishes, Plastic Man hibernation, Billy Batson and Shazam joins Justice League, Vic Sage resurrected, Harley Quinn joins Suicide Squad,
Year 3 – DC Rebirth. Damian returns, Jim Gordon briefly becomes Batman, Batman (Bruce) and Red Robin unite Gotham vigilantes as formal team, Oz Effect, Joe-El Returns, Kents back in Metropolis, Wonder Woman relinquishes God Of War mantle, Original Titans reform, Dick, Lilith, Wally, Garth, Roy, Donna, Teen Titans reform, Damian, Kid Flash, Beast Boy, Raven, Starfire, Wally returns, Ollie + Dinah back together, Ryan Choi returns, Booster returns, Ted Kord returns, Vic assumes the Question identity again.
Year 4 – Dark Knight Metal, New Age Of DC Heroes, Bat/Cat wedding, Rogol Zaar, Jon travels to future, Damian's New Teen Titans, Robin, Kid Flash, Crush, Red Arrow, Roundhouse, Bart Returns, The Terrifics formed, Plastic Man wakes from hibernation,
Year 5, Year Of The Villain, Hell Arisen. Jon returns from future/aged.

---
---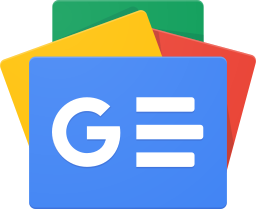 Stay up-to-date and support the site by following Bleeding Cool on Google News today!