Dean Yeagle is a comic artist who generally liked to draw cute sexy cartoony women in a state of undress. Or at least that's what his client base likes him to draw and he obliges. A lot. And people pay him handsomely for pictures like this.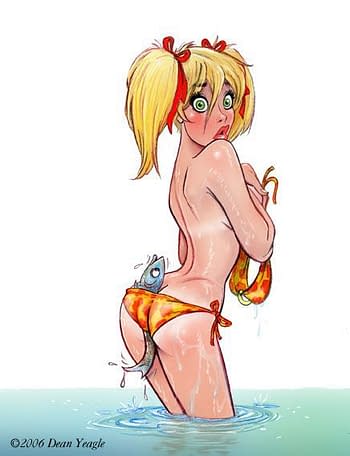 But it seems that not everyone asks.
Seen on a newsstand in Brussels!

The pic was sent by Tom Heintjes, editor of Hogan's Alley. He's traveling with his family in Europe, and saw the magazine just as he was getting on a train to Amsterdam. So he couldn't buy one. I found their website and sent them a message suggesting that since they used my copyrighted work on the cover without contacting me, at least they could send me a copy. I also contacted friends in Belgium and France who are coming to SDCC next week. And if all else fails, I can order a copy from the website….
Blandice there, a comic book that declares itself as comics without tops or bottoms… or, it seems, a robust copyright clearance system.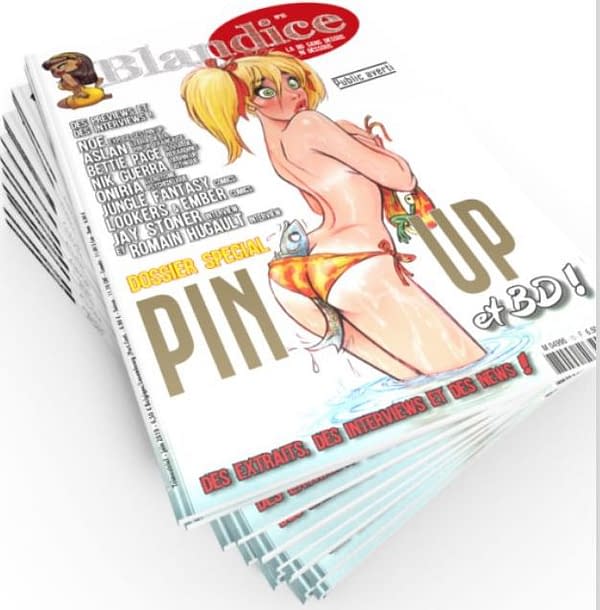 Enjoyed this article? Share it!