Today sees the release of Detective Comics #962 by James Tynion IV, Alvaro Martinez, Raul Fernandez and Brad Anderson. And in the battle, science vs religion, magic vs magician, we get a few truths and what ifs?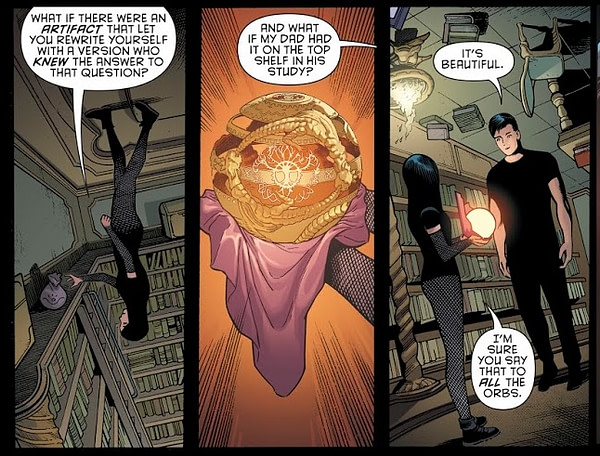 Last issue we had seen the adventures of the young Zatanna and Bruce Wayne. It didn't go down too well with her dad.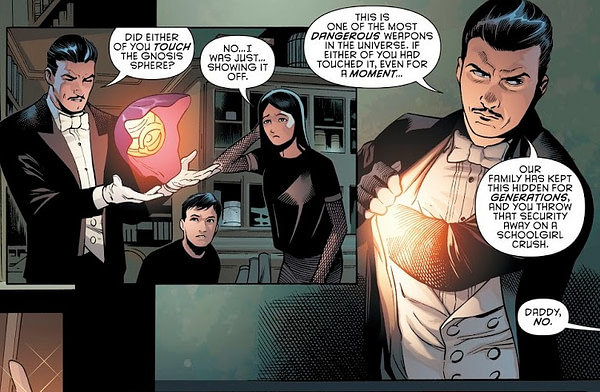 Of course her dad isn't around any more. From today's issue we get a might-have-been…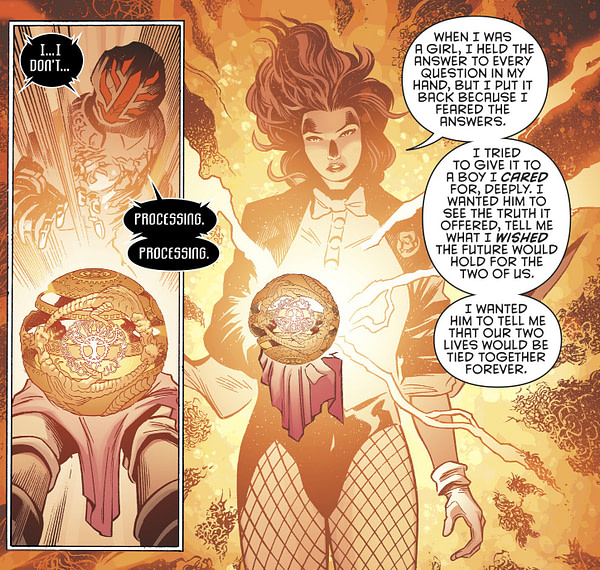 No one tell Selina, okay? But even if it could be again, it looks like Bruce Wayne has competition for the woman in fishnets, from two onlookers.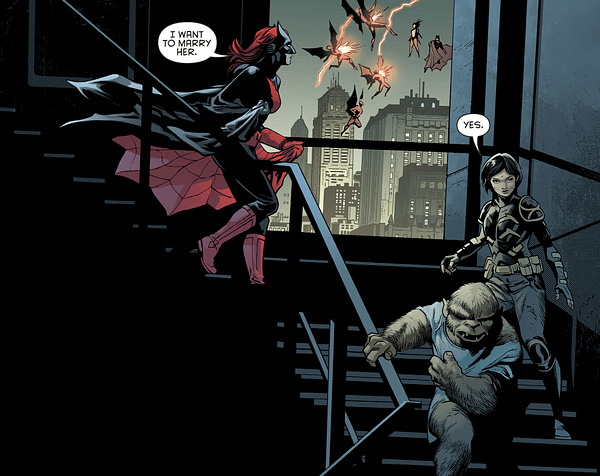 And that's magic. But we were promised a revelation. And it goes back to Detective Comics #956.
The final page of that issue was changed between the digital review copies going out and the printed version. The page originally looked exactly as below, but the final speech balloons at the bottom were originally Batman vowing to find Tim Drake, who he knows is alive after the events of The Button, with an editor's note on the panel to that effect.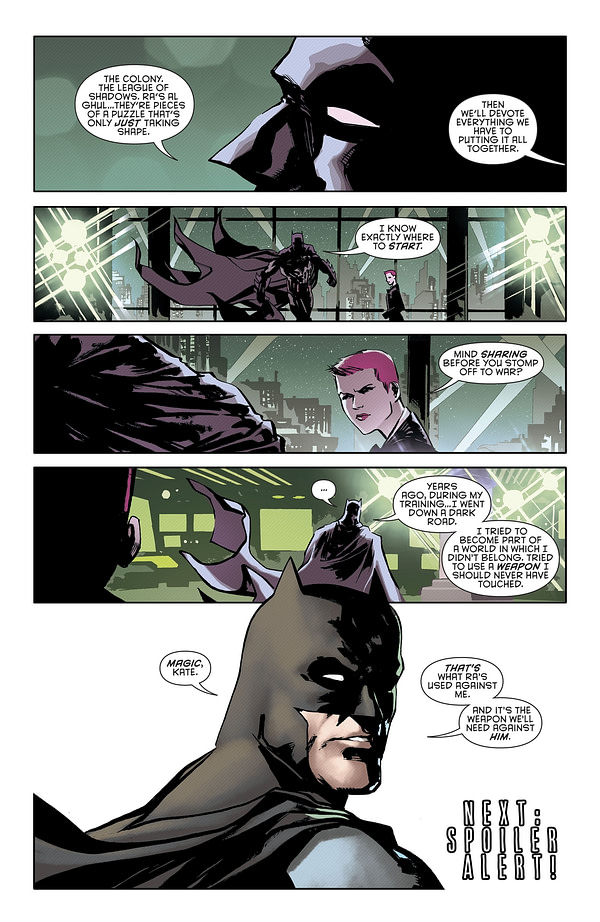 Well, that scene didn't appear in The Button (though a reference remained on the lenticular cover…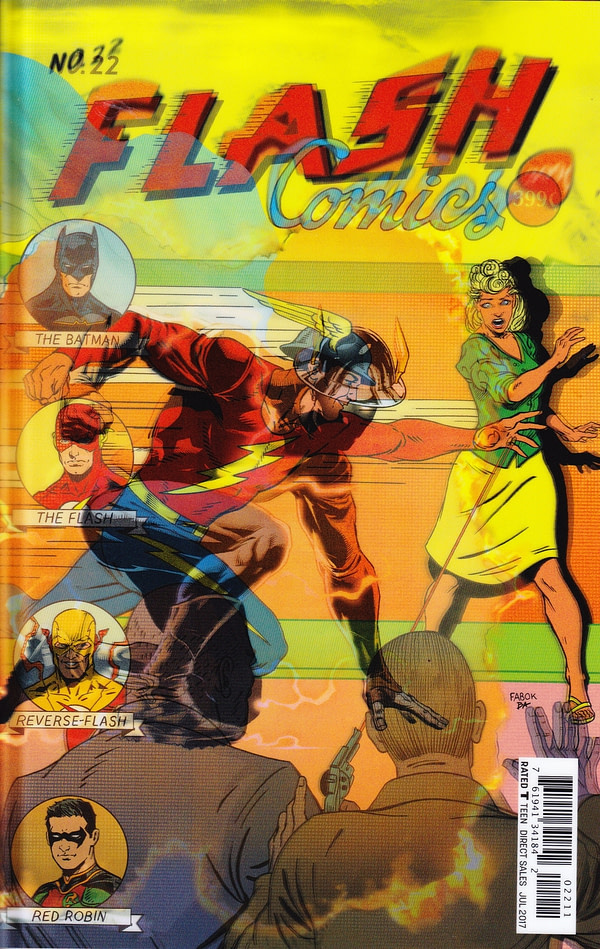 And as far as Batman was aware, Tim Drake was still…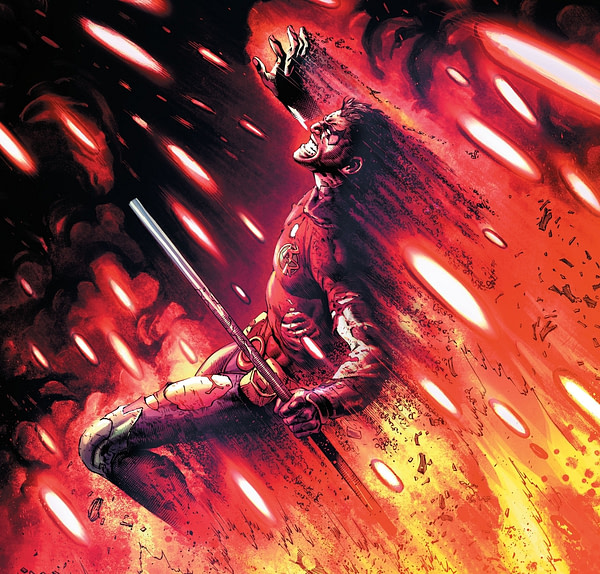 …although we knew…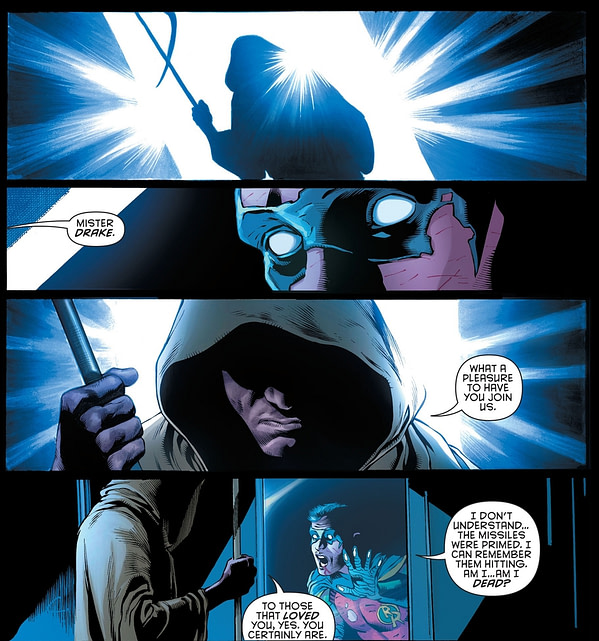 Instead, we got magic in Detective Comics. And today that magic plays out…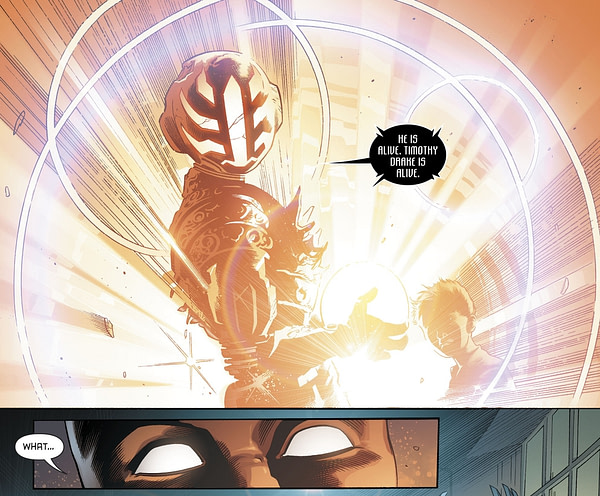 He said Timothy Drake is alive, Batman. Sorry, just channelling Richard from Veep there…
Thought dead, Drake, Red Robin, is one of a number captured by Mr Oz. Who we think might be a pre-Crisis Jor-El. All this will out in the Doomsday Clock, but we might get advance direction in issues of Detective Comics to come…