Mariko Tamaki was due to take over Wonder Woman as the new ongoing writer in June… that's now July, because of the shutdown, with Mikel Janin on Wonder Woman #759. Now it's heading to FOC this weekend, DC Comics want to let you have a look at a few of the pages alongside covers by David Marquez and Jim Lee.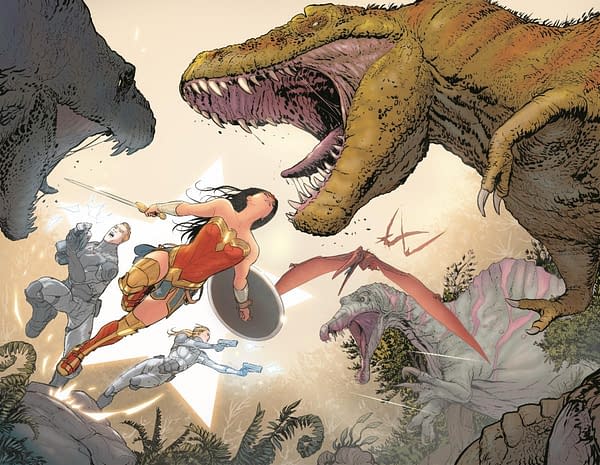 Fighting dinosaurs with sword and shield…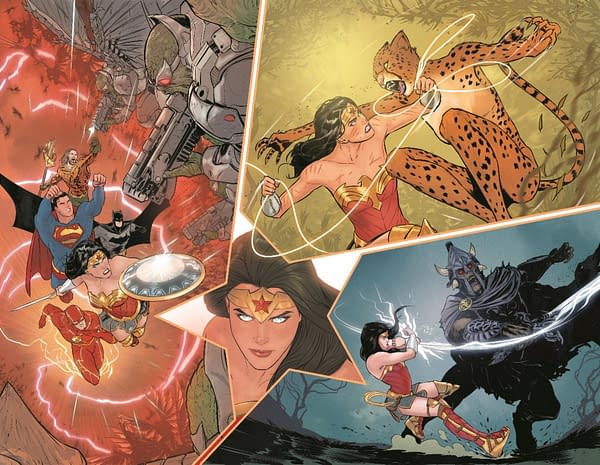 With the Justice League against parademons, fighting Cheetah and dark knights…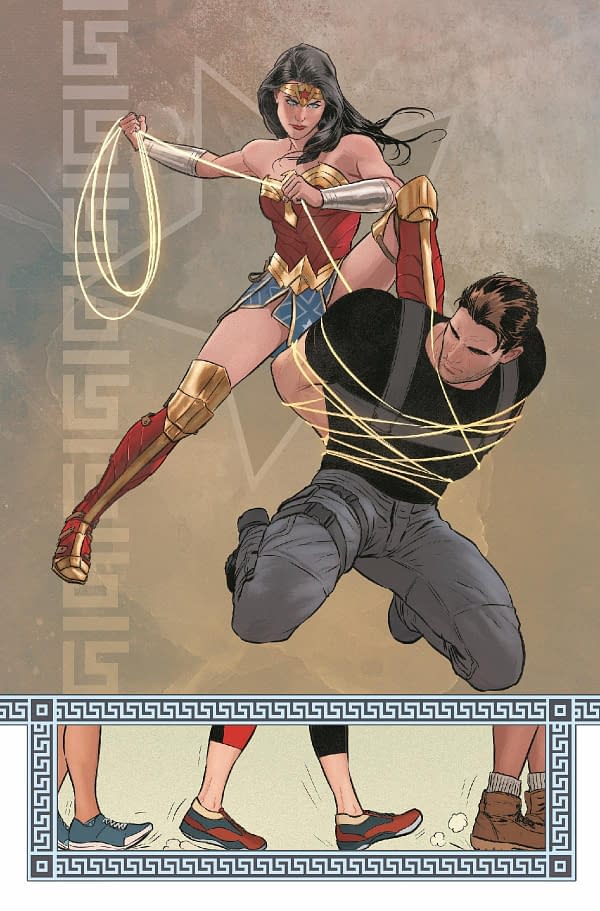 Engaging in a little lasso play…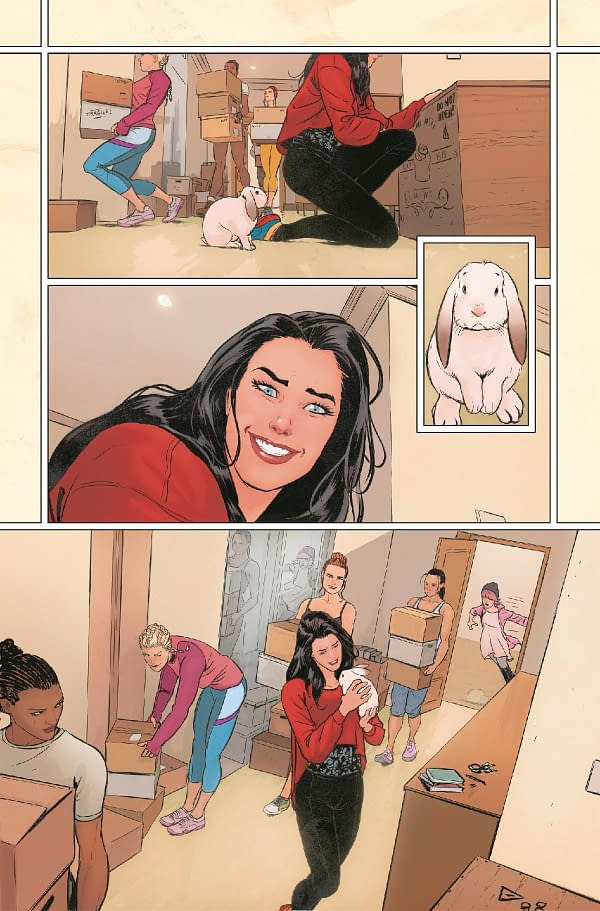 And finding exactly where she put her rabbit when moving apartment. Bye-bye London… and hello Maxwell Lord. This would initially have tied in with the Wonder Woman movie featuring Lord, which would have been out around now too. It will all tie in, eventually.
WONDER WOMAN #759

Written by: Mariko Tamaki
Art by: Mikel Janin
Cover Art by: David Marquez

It's a brand-new day for Wonder Woman! As Diana starts to pick up the pieces of her life following her battle with the Four Horsewomen and her run-in with the Phantom Stranger, Man's World has become more complicated to navigate than ever before. It seems everyone has a take on who Wonder Woman should be – some who look on her heroics with admiration, and some who lie in wait to seek revenge. A familiar threat is watching Diana's every move, and now is the perfect time to strike…

Release Date: 7/28/2020 FOC Date: 7/6/2020 11:59:59 PM Retail : $3.99
WONDER WOMAN #760

Written by: Mariko Tamaki
Art by: Michael Janin
Cover Art by: David Marquez

Wonder Woman's quest to bring justice to Man's World has seen her take on many devastating opponents – but none so vicious as Maxwell Lord! Max represents the worst that humanity has to offer… so when he shows up at Diana's doorstep seeking help, what's a warrior for the truth to do?

Release Date: 8/11/2020 FOC Date: 7/20/2020 11:59:59 PM Retail : $3.99
Enjoyed this article? Share it!