Posted in: Comics | Tagged:
---
Dustin Weaver Has Finished Every Issue Of Jonathan Hickman's S.H.I.E.L.D – And Here Is The Art To Prove It
Dustin Weaver has finished S.H.I.E.L.D.

— Jonathan Hickman (@JHickman) October 27, 2014
These are all panels from the final issue of the long anticipated S.H.I.E.L.D. by Jonathan Hickman and Dustin Weaver. Because Dustin Weaver has finished drawing it.
A reworking of the Marvel universe entirely, with a SHIELD organisation going back millennia, and starring the likes of Isaac Newton, Leonardo Da Vinci and Howard Stark, it went on sad hiatus. But we were promised, last year, a return.
And maybe we'll noe get it before Time Runs Out, as Marvel also publish a new monthly Shield series to play off the TV show. Shouldn't get too confusing. Dustin blogs,
I last posted a S.H.I.E.L.D. Update back in January 2014. It was just an image of the title page of Jonathan Hickman's script for the final issue. At that time he was finally finding the time to return to writing Shield. It was the beginning of our progress on the final issue.

So, what has happened since then? In March I started receiving those pages of script from Jonathan and I began working on them. While doing covers for New Avengers, a Shutter #1 variant cover, and moving to a new studio I worked on the first pages of the last Shield issue. When I was about ten pages in I got the opportunity to write and draw an issue of Edge of Spider-Verse. I knew it would be a major distraction from Shield, but I believe it was a worth while distraction. At first I did get some Shield pages done even as I worked on my Spider-verse issue. After completing Edge of Spider-Verse #3 and my pages for Avengers 35 I was finally free to finish Shield…. Almost. There was one last distraction. I'll post about that soon. I'll also point out that during all of this I've done a lot of Amnia Cycle pages. Anyway, to make a long story short– I've been chipping away at this final issue of Shield for seven months and I'm excited to tell you that



It IS DONE!

S.H.I.E.L.D. IS ALL DRAWN

I drew the last panels just the day before yesterday. I'm not totally out of the woods yet. I'll still be communicating with Sonia Oback about colors and being involved in whatever way I can to make the final product as good as it can be. It isn't over till it's over. So it doesn't quite feel real yet.

Speaking of Sonia Oback on colors– here is a sequence of panels from the second to last issue with Sonia's colors.
---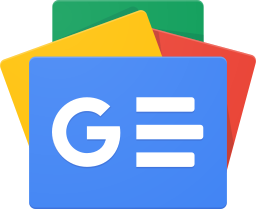 Stay up-to-date and support the site by following Bleeding Cool on Google News today!