Dynamite has struck a licensing agreement with Arcane Wonders for multiple product categories based on Mage Wars, their tabletop fantasy game. The first item to debut from this line will be a prose novel subtitled Nature of the Beast written by Will McDermott and is the first official story set in the world of the game. Dynamite plans to follow this with comic books, graphic novels, prints, lithographs, art books and other prose novels.
The first novel, Mage Wars: Nature of the Beast, takes place in the world of Etheria, and follows an unlikely cast of characters refreshingly removed from the trappings of traditional fantasy adventure. "Nature of the Beast is not your average Hero's Journey tale" says author Will McDermott. "This is the story about the other guys — the loners and the outcasts, the guards and the stewards, the folks who normally stay behind when the adventure starts — the forgotten characters. It is a journey not toward the light, but into the darkness, both literal and figurative, where these characters must face their foibles and fears, their painful pasts and their lonely lives. It is a story about how true heroes are born, not through trial by fire, but by forging friendships that help them discover their own inner strength."
The development of the Mage Wars: Nature of the Beast novel follows upon Dynamite's success in prose publishing with such titles as Seal Team Six and Prince Dracula. Upon its release in January 2015, the prose novel will be available in print at fine bookstores and hobby specialty shops everywhere, and digitally for consumer purchase through Amazon, Kindle, iTunes, Kobo, and Google Play.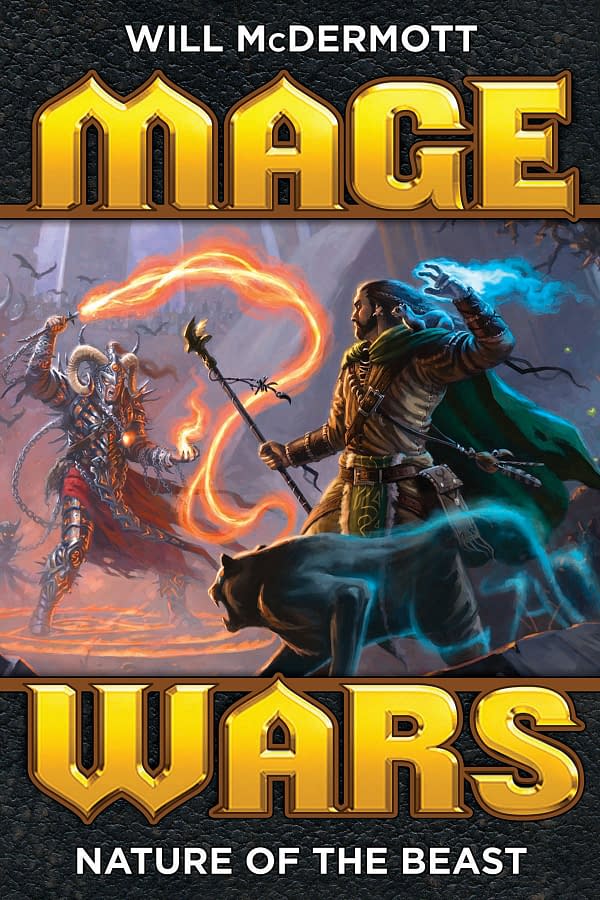 Enjoyed this article? Share it!