Dynamite Pulls Comicsgate Cover From IndieGoGo Amid Creator Backlash
An hour ago, Bleeding Cool published an article regarding a number of their creators deciding to stop working for Dynamite Entertainment. Shortly before publication, Dynamite owner and publisher Nick Barrucci declined to comment. That suddenly seems to have changed.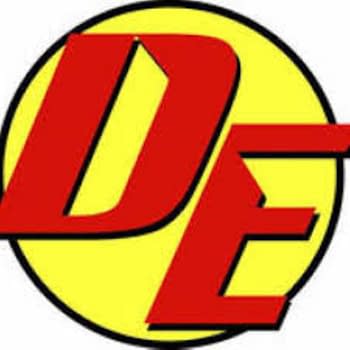 Several prominent comic book creators had told Dynamite that they were no longer happy to work for the company when they were publishing, crowdfunding, and promoting creator-exclusive variant covers by Comicsgate comic book creators. While this had been happening for over a year, it was the recent promotion of these covers and Comicsgater livestreams on Dynamite 's social media and e-mail blasts, and bringing the crowdfunding under Dynamite's name that drew new attention to this activity. Specifically, one cover by Comicsgate creators Cecil and Donal Delay, featuring a Comicsgate character alongside Dynamite characters Vampirella and Red Sonja, promoted alongside other creators' work, that caused the current reaction. Some Dynamite creators who objected to these events battled with their commitments to others and to their work. However, Matt Miner, Karla Pacheco, Mark Russell, and Christian Ward were among those who stated they would no longer work for Dynamite as a result. I understand other creators talked to Dynamite privately about this issue, also expressing their concerns. The Comicsgaters in question used these statements as a way to drum up more business, talking about celebrating creator tears, as more abuse was targeted against them.
But half an hour after publication, Nick Barrucci decided to comment, telling Bleeding Cool, "In speaking with Cecil, neither one of us realized the cover would be so polarizing. We discussed and are not moving forward with the cover or the campaign."
The Indiegogo campaign is still up, there are other Comicsgate-related projects live, and there have been no public statements regarding a change of policy going forward. It is not the apology or commitment that some may have wanted. We don't know what has been stated in private. For some creators, this may be enough, but not for others.