Elite Comics of Overland Park, Kansas is, again, running a toy drive today, for Thanksgiving in the run up to Christmas. They tell us;
We need to raise another $2500 to meet our goal of $15,000 to buy gifts for kids spending Christmas in Children's Mercy Hospital, and we need your help! Ask around your office, hit up your relatives around the Thanksgiving table, cash out your coin cup, whatever you can do to help. It feels so good to do good! Please help us make Christmas a little bit nicer for these kids and their families! If we can get to $18,000 our 7 year total will be $100,000! Thanks to you. Nothing in the world matters as much as kindness and ya'll have never let these kids down!
Elite Comics will be open today at 11 am to receive donated toys, and will continue to receive donations up to December 17th. Elite Comics are at 11842 Quivira Rd, Overland Park, Kansas 66210.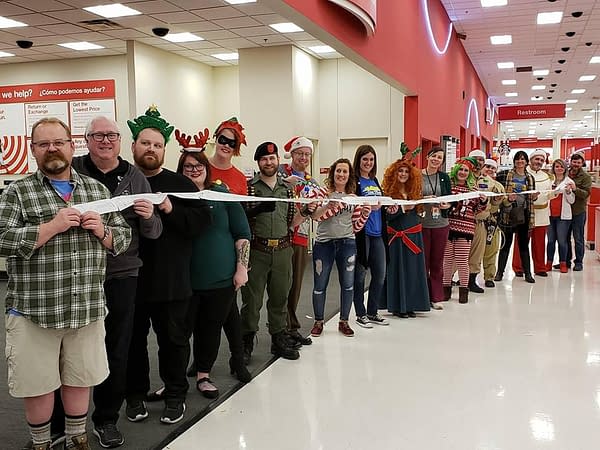 Enjoyed this article? Share it!