Exclusive First Look At Dynamite's Adventure Comics Shipping February 2016
We have an exclusive first look at the adventure titles shipping from Dynamite this February including Red Sonja #2 and Doc Savage: The Spider's Web #3.
RED SONJA #2
Cover A: Marguerite Sauvage
Writer: Marguerite Bennett
Art: Aneke
As her people turn warlike and become more vicious than even their enemies, Red Sonja battles to save Hyrkania from its own army. Racing to the throne, with a price on her head, Sonja finds herself entangled in the charms and wiles of a mysterious and beautiful performer… and when the face of the King is revealed at last, Sonja is captured in intrigues more deadly than any she has known!
CAGE HERO #4 (OF 4)
Cover: Renato Rei
Writer: Ian Parker, Kevin Eastman, Rik Hoskin
Art: Renato Rei
Schoolkid Ryder Stone is now Legend, one of an elite super team known as the Cage Heroes. But with his family kidnapped by a sinister super army, can Ryder unlock the hero from within in time to save the world? The furious final chapter of Cage Hero, as imagined by Kevin Eastman (co-creator of Teenage Mutant Ninja Turtles), Ian Parker (MMA expert and former UFC Manager), and Mark Mastrandrea (MMA personality)!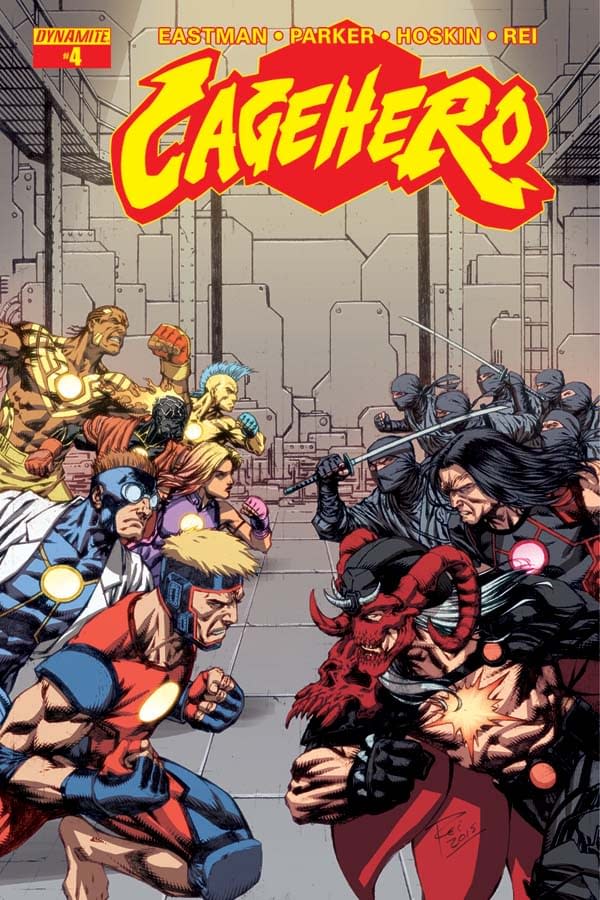 DOC SAVAGE: THE SPIDER'S WEB #3
Cover A: Wilfredo Torres
Writer: Chris Roberson
Art: Cezar Razek
While she seems like a sweet old lady to the staff at the nursing home where she resides, only Doc Savage knows that a seemingly harmless elderly woman was once a member of a doomsday cult that threatened to kick off World War III back in the 1970s, and might well hold the key to a mystery that threatens the safety of the world in the modern day.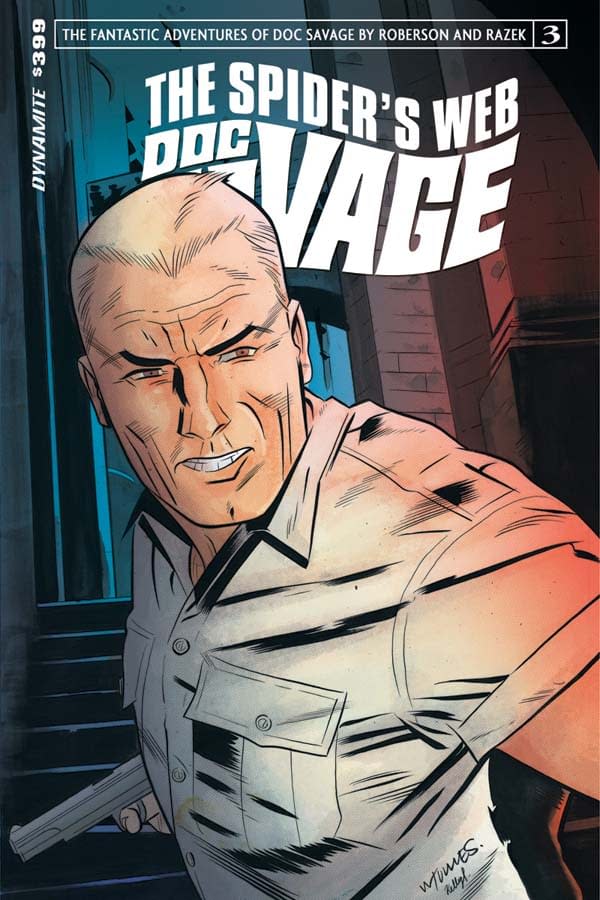 PATHFINDER: HOLLOW MOUNTAIN #4 (OF 6) ULTRA-LIMITED EDITION VARIANT COVER
Cover D Ultra-Limited: Sebastian Cichon
Writer: Erik Mona
Art: Tom Garcia
A super-special, exclusive Sebastian Cichon ultra-limited cover, only available to comic shop subscribers and limited to initial orders! In this issue, Ezren the wizard and Seoni the sorceress face off against rune giants, monstrous spiders, and the deadly dangers of Hollow Mountain's amassing armies of wrath! Elsewhere in the massive dungeon, Kyra the cleric, Merisiel the rogue, and Valeros the fighter have an audience with the insidious Sinspawn King! Hollow Mountain grows deeper and darker in a tale written by Pathfinder publisher Erik Mona (Pathfinder Origins) and with art from rising star Tom Garcia (Mercy Thompson). Contains pull-out poster map and official Pathfinder RPG bonus encounter!